Why Rami Malek Asked Rachel Bilson To Delete An Instagram Photo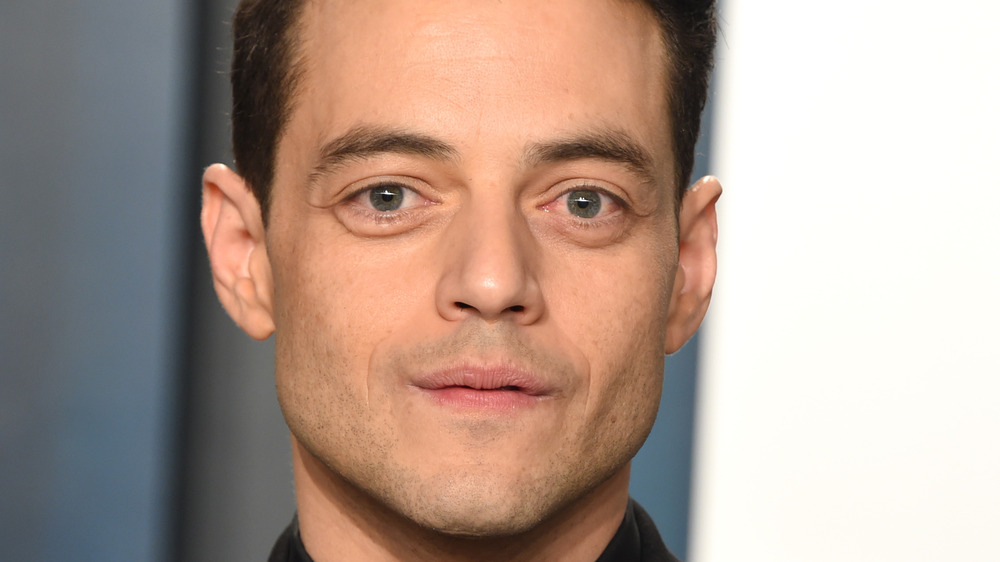 John Shearer/Getty Images
While we love hearing all about what our favorite celebrities are up to right now, there's nothing like uncovering a good throwback photo or interview of them. The stars themselves have even at times allowed us to see into their past lives via a throwback post. Mandy Moore, for instance, has throwback pictures sprinkled throughout her Instagram page, such as her first red carpet at the age of 15 and a picture of her posing with Justin Timberlake in 1999. In 2018, Jenna Fischer posted a polaroid from the first table read for The Office, a show that would completely transform the careers of its cast members. Katy Perry showed off a picture of herself at 13 years old singing in a recording studio and called herself a "wannabe popstar."
Of course, these throwbacks are all in good fun — but not everyone has seen them this way. In fact, Hart of Dixie actor Rachel Bilson opened up about a throwback mishap of her own, which ended in Bohemian Rhapsody actor Rami Malek asking her to remove it from her Instagram. Continue scrolling to learn why Malek wasn't too happy with the photo.
Rami Malek didn't want people seeing an image of him as a teen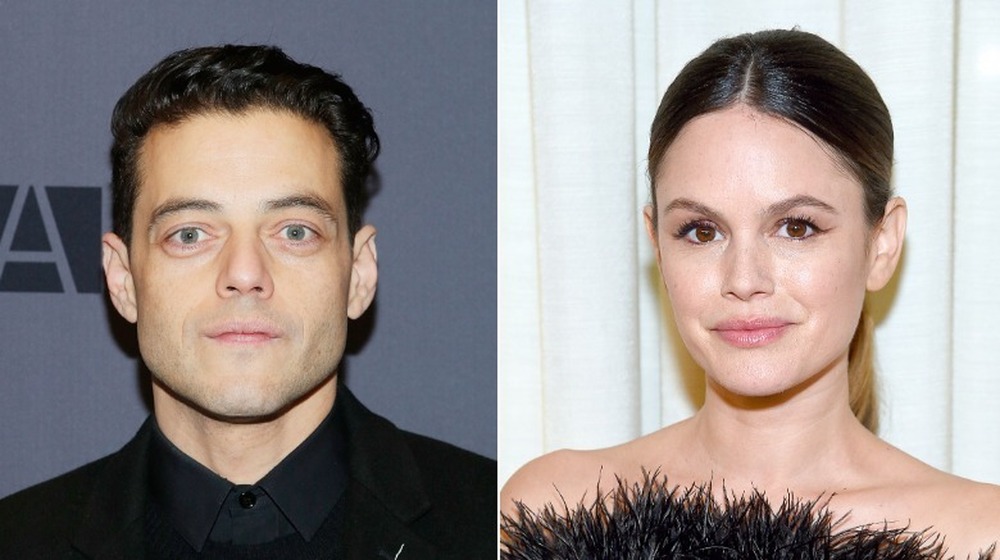 Lars Niki, Jamie Mccarthy/Getty Images
Rachel Bilson revealed why an Instagram photo disappeared from her page in the March 29, 2021 episode of Dax Shepard's Armchair Expert podcast. The photo, which she posted in 2019, was the "dorkiest picture" of her and Rami Malek from high school, according to Bilson. "Rami was a good friend of mine. We were in the same crew," she said, per Entertainment Tonight. 
Unfortunately, while Bilson was excited to cherish the old times with Malek, he wasn't too keen on doing the same — and even asked her to delete it. "I don't usually check my DMs on my Instagram and maybe a week goes by, and I actually look and I have a message from Rami," Bilson explained. "But it wasn't like, 'Hey! How are you?' It was straight to, 'I would really appreciate if you take that down. I'm a really private person.'"
Bilson then recalled being "nervous" about the message, and immediately taking the photo down. "I removed it, and I even wrote to him a really nice message like, 'I'm so sorry! Go get the Oscar! You're doing amazing.' And I never heard anything back, which is fine," she said. "I'm a big fan of not taking yourself seriously, especially at that level of fame and talent. But look, he wants to be super respected. It's his thing, so I respected it. ... I was just a little bummed at how it was handled."