Kourtney Kardashian May Want Baby No. 4 With Scott Disick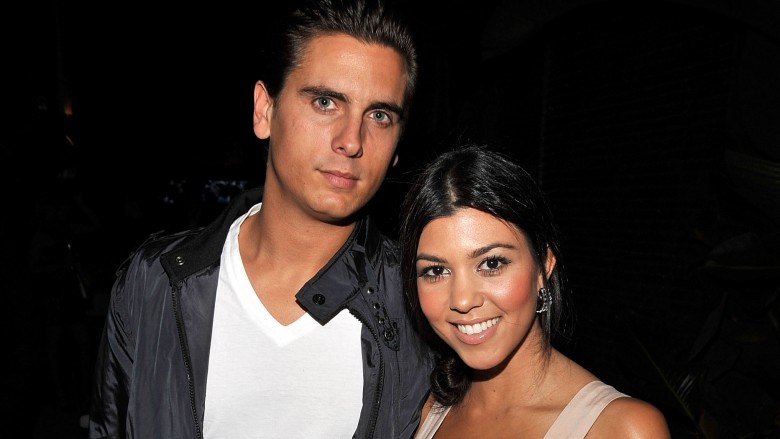 Getty Images
Kourtney Kardashian and Scott Disick can't stop, won't stop procreating. Sources close to the on-again-off-again couple claim Kardashian, 37, is pregnant with her fourth child by Disick, 33.
A source told Radar Online, "Kourtney is pregnant in her first trimester. They are working it out for the sake of the child and neither one of them is seeing anyone else right now." The insider added that Disick has been working hard to woo Kardashian back, dishing, "Scott bought Kourtney a $35,000 David Yurman gold cuff bracelet that is laden with diamonds and she really loved it. He has also been showering her with flowers and has even started writing 'rhymes' for her. He doesn't call it poetry, but that's what it is."
Sources previously told Life & Style that the pair, who share son Mason, 7, daughter Penelope, 4, and son Reign, 2, was working it out. "You can see the chemistry between them again," a source said. "They flirt and she giggles and they make little inside jokes. Scott's asked to move back into Kourtney's mansion after Christmas. It's only a matter of time before No. 4's on the way...Kourtney never stopped loving [Scott], and they both feel they make great babies together. Having another child with him will be a dream come true."
Kardashian herself told Cosmopolitan in August 2016, "I would have more [children]. I could see myself with six kids. I just don't know what's in God's plan." She also revealed, "We try to do as much with the kids together as possible. He pretty much comes here every day...I think it's only beneficial to us keeping a good relationship. A lot of how a person's doing is the company you keep. If [my family] could be influences on him instead of some of the people he chooses to hang out with, it's only a positive thing."
As Nicki Swift previously reported, a source told Us Weekly in November 2016, "Scott has been staying at Kourtney's house with her and the kids for the last few weeks. He has really cleaned up his act and been well behaved. Kourtney is always skeptical about how long it will last, but she has been very encouraged to see how much he has been trying. They are planning to do everything together over the holidays with the kids and will see what happens. For now, they are taking little steps in the right direction."