The Truth About Wes Bentley And Heath Ledger's Friendship
Tommaso Boddi/Getty Images
Actor Wes Bentley has accrued critical and audience acclaim for his lead role opposite Kevin Costner and Cole Hauser in Paramount Network's ranch-set ensemble series, Yellowstone. After August 2020's (literally) explosive Season 3 finale, Entertainment Weekly called Bentley's romantic arc on the show with Kelly Reilly's Beth "one of the most fascinating story lines" of the entire series. Bentley himself promised Yellowstone fans to EW, "It feels like the board got wiped and we can write some new things on that board."
Bentley's own Hollywood journey thus far has rewritten itself once or twice. After gaining vocal praise for his role in 1999's American Beauty and co-starring opposite Heath Ledger in 2002's period drama Four Feathers, Bentley's crowd-pleasing Tinseltown start hit a road bump shortly thereafter. Per a 2013 The Hollywood Reporter interview, this was due to a drug addiction that Bentley says "happened in a matter of days," attributing it to the pressures of achieving early fame. After a scant 2000s filmography, Bentley rehabbed successfully in 2009 and went on to score high-profile film and TV roles, like Christopher Nolan's Interstellar and multi-season appearances on FX's hit anthology series, American Horror Story. 
Lost over the years, however, as Bentley's career got reshuffled was the spotlight on his enduring friendship with early co-star and deceased best friend Ledger. Read on for Bentley's insight into the pair's bond and what Ledger's death meant to him.
Wes Bentley called Heath Ledger's death the 'biggest loss' of his life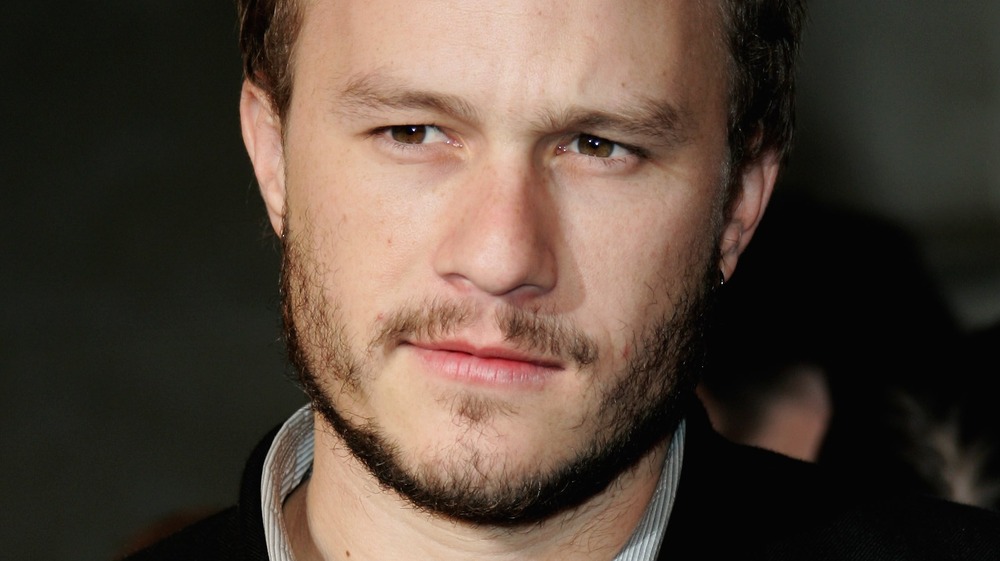 Mj Kim/Getty Images
In a 2015 interview on Larry King Now, Wes Bentley proclaimed Heath Ledger's 2008 death by accidental pill overdose "the biggest loss of my life." The Hunger Games alum eulogized Ledger in a January 2008 public statement, per People, writing, "At one point we were as close as two people could get without being blood." Bentley attributed their close bond to "sharing a similar, life-altering experience... at a young age where very few could relate." This transformative period of life as a rising young star in Hollywood "would have been isolating, not to mention boring" without Ledger by his side, Bentley added.
Bentley told The Hollywood Reporter in 2013 that he routinely shot down meetings with big-name directors like Christopher Nolan and Ang Lee throughout the 2000s, explaining he "wasn't bringing my A game to any of them." As Ledger recalled in 2005 (via People), he only received his head-turning role in 2001's Monster's Ball because Bentley "pulled out in the last minute" and faced a potential lawsuit from the studio. "He asked me to do this for him to get him out of trouble. It was a great opportunity for me... It was a nice gift from Wes," Ledger remembered the experience.
As for Bentley, he wrote in his memorial to Ledger that his friend was a great influence on his career's resurgence. "I don't know if I could have come back without him," Bentley reminisced.
If you or someone you know is struggling with substance abuse and mental health, please contact SAMHSA's 24-hour National Helpline at 1-800-662-HELP (4357).