Kirsten Dunst Reveals Some Big News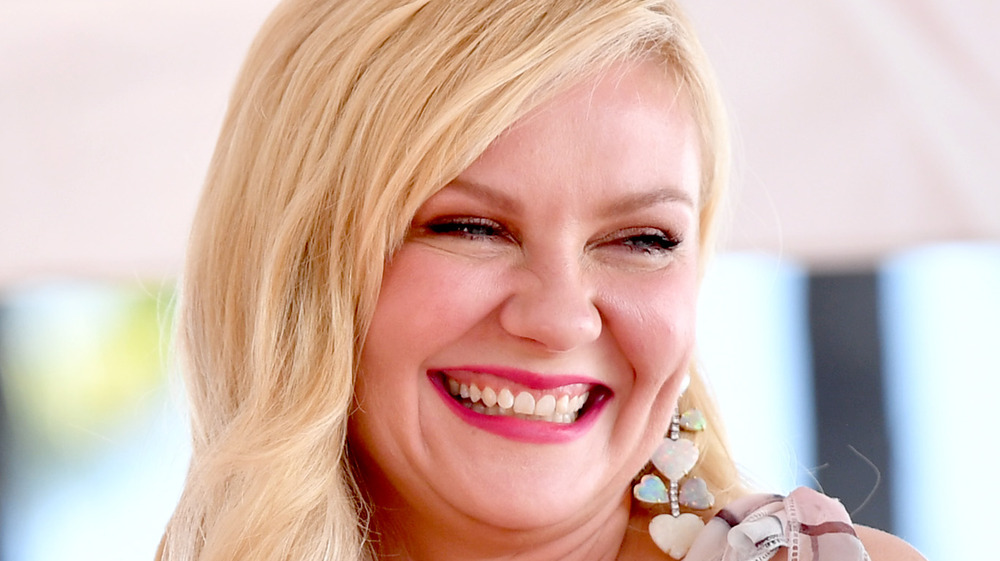 Emma Mcintyre/Getty Images
Kirsten Dunst has come a long way since her Bring It On fame in the 2000s. Though the role arguably made her a household name because the movie became such a cultural phenomenon, she proved she was a star long before that, having starred in films like Little Women, Interview with the Vampire, and The Virgin Suicides. Of course, then there's all the projects that came later in her career, including her TV role on FX's Fargo, which is where she met partner Jesse Plemons. 
According to Us Weekly, the actors met in 2015 when they portrayed married couple Peggy and Ed on the second season of the show. As it turns out, the Friday Night Lights star knew Dunst was special as soon as they met on set. "I knew that she would be in my life for a long time," he told the The New York Times in 2020, admitting the pair connected over the fact that they were both child actors in Hollywood who "both made it out OK."
After deciding to take their relationship slow, "only dating a year and a half after their season of Fargo had wrapped," per Entertainment Tonight, Plemons and Dunst have been together ever since. The two got engaged in January 2017 and welcomed a son named Ennis in 2018. Now, three years later, the actor has made an exciting announcement regarding the couple's family. Keep scrolling to find out what it is and how she did it.
Kirsten Dunst and Jesse Plemons are expanding their family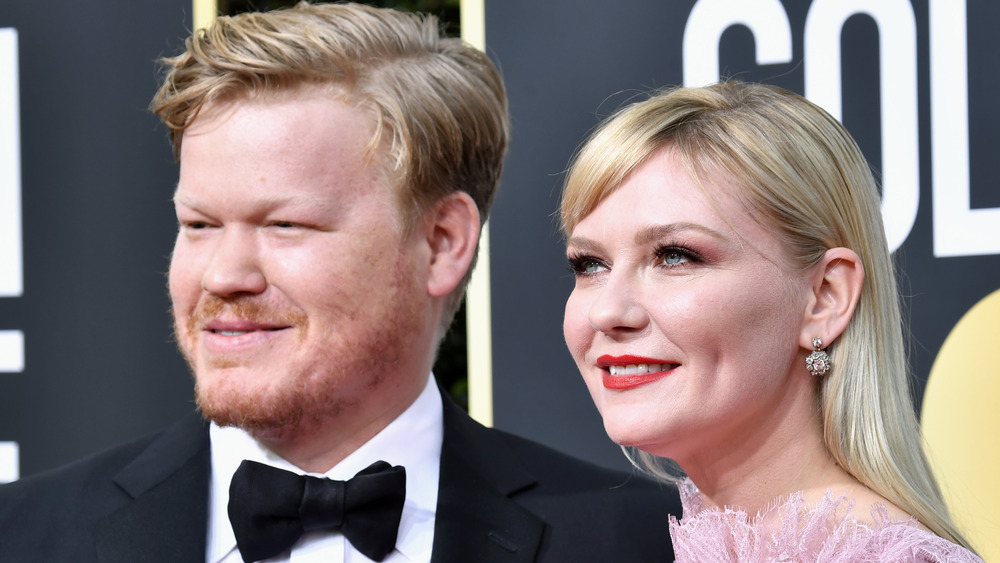 Frazer Harrison/Getty Images
On March 30, 2021, Kirsten Dunst revealed she's pregnant and expecting her second child with Jesse Plemons. The Marie Antoinette actor made the exciting announcement via the cover of W magazine, posing in haute couture in a photo shoot directed by longtime collaborator Sofia Coppola. Though she does not discuss her pregnancy in the magazine's accompanying interview, she debuted her growing baby bump in the images taken of her. However, Dunst did share how she felt doing the photo shoot while carrying a baby. "Every shot was on the floor," she joked. "I was like, 'I can't get up.' I felt like Urkel."
The outlet also noted that Dunst and Plemons "are married" despite the star denying the pair had tied the knot in 2019, per Us Weekly, later confirming they were in no rush to walk down the aisle. "But we're about as married as you can get. We have a kid together," she told Net-a-Porter that same year. 
It looks like on top of having another baby, Dunst and Plemons took the next step in their relationship as well.