Seth Rogen Sets The Record Straight On Emma Watson Comments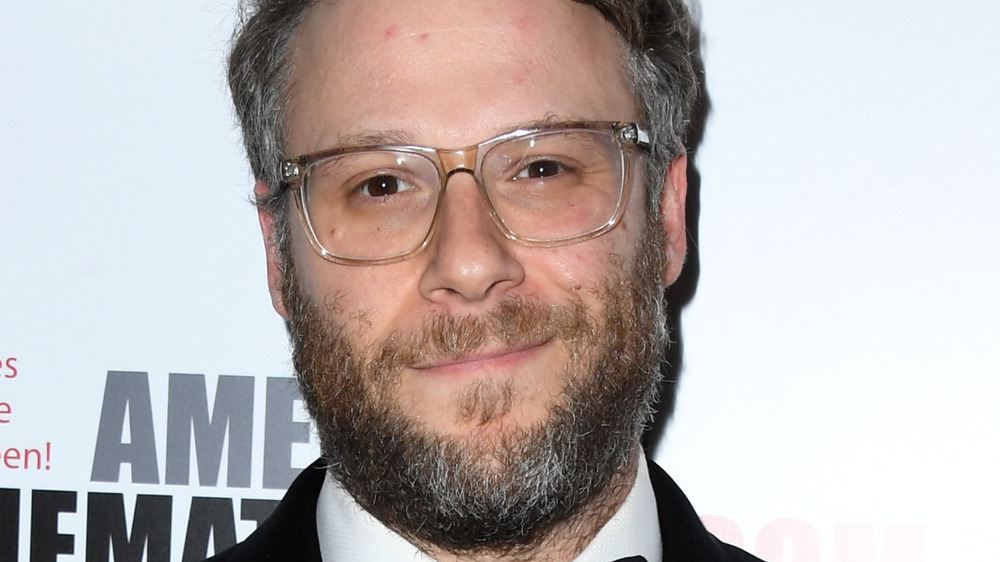 Jon Kopaloff/Getty Images
If you can remember back to the days of 2013, then you may remember a film called This Is the End. The comedy had many big names attached to it, with most stars playing themselves, like Seth Rogen, Jonah Hill, James Franco, Michael Cera, Mindy Kaling, Rihanna, and Emma Watson. While the apocalypse-themed film was a big success, it also brought about a fair share of drama and rumors from the set. 
In a March 2021 British GQ interview, one of the most persistent rumors came to light when the interviewer asked Rogen about Watson, who apparently "stormed off the set." "I think sometimes when you read something, when it comes to life it doesn't seem to be what you thought it was," Rogen explained of Watson's disapproval of the scene in question, which involved Danny McBride as a cannibal and Channing Tatum on a leather leash. He noted that it was "not a terrible ending" to their relationship and there were "no hard feelings," but he didn't deny or confirm whether she stormed off set, making it seem as though she did indeed leave in a dramatic fashion.
It seems that Rogen wishes he would've chosen his words more carefully, because he's setting the record straight about his interview and Watson's apparent disapproval of the scene in question. Keep reading to learn what really went down between him and Watson on the This Is the End set. 
Seth Rogen has something to say about rumors that Emma Watson is 'unprofessional'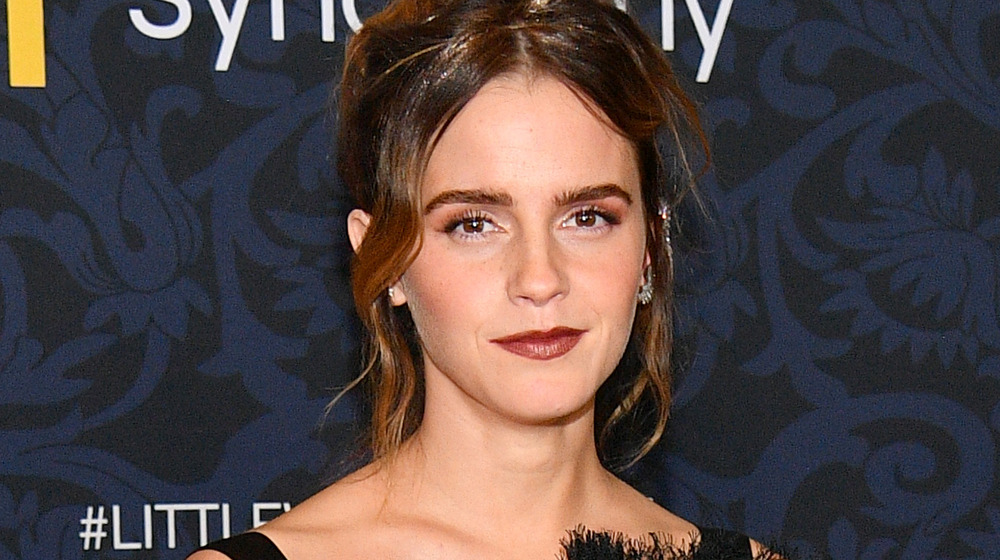 Dia Dipasupil/Getty Images
With fresh rumors swirling about Emma Watson in light of his GQ interview, Seth Rogen has posted a message on Twitter, saying that the interview "misrepresents what actually happened" on the set. 
"Emma Watson did not 'storm off the set' and it's s****y that the perception is that she did," the actor bluntly clarified. He then went on to explain that any uneasiness on Watson's end was due to drastic script changes. "The scene was not what was originally scripted, it was getting improvised, changed drastically and was not what she agreed to," Rogen continued. 
"The narrative that [Watson] was in some way uncool or unprofessional is complete bulls**t," he explained, adding that "should have communicated better" and said that his lack of communication is what put her in "an uncomfortable position." Rogen also said that he was "happy and impressed" that Watson did speak up for herself when she felt uncomfortable, and they mutually decided that she wouldn't be in the scene.
The Pineapple Express actor wrapped up his note by saying that he was "thrilled" to work with Watson and would gladly do so again. He also added that he is "sorry and disappointed" that the miscommunication happened and that he wishes he'd "done more to prevent it."