Inside Kirsten Dunst's Relationship With Jesse Plemons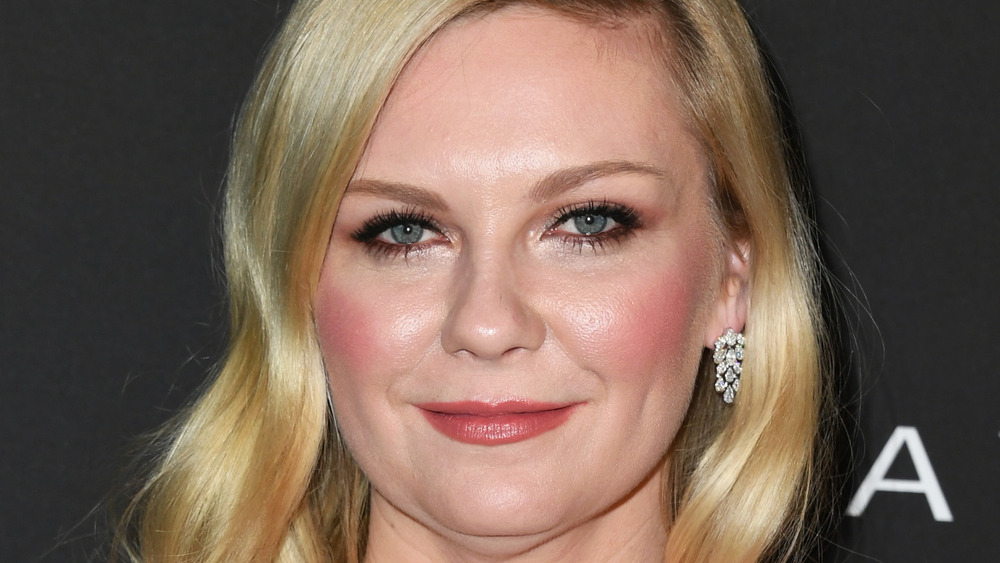 Jon Kopaloff/Getty Images
Kirsten Dunst surprised fans by appearing on the second cover of W magazine's Directors Issue with a growing baby bump. "Every shot was on the floor. I was like, 'I can't get up.' I felt like Urkel," the Jumanji actor said of the unique photo shoot that took place in her Beverly Hills home, per People. This is her second pregnancy with fiancé Jesse Plemons, who she has been engaged to since 2017. They welcomed their first child, a boy, in 2018.
Dunst opened up to Net-a-Porter in August 2019 about her road to becoming a mother, revealing that she was shocked she was able to get pregnant so quickly. "I thought I would have a hard time getting pregnant, but it was a surprise," she said. "If I hadn't met Jesse, I would have frozen my eggs. [But] it feels like I lucked out."
The actor also explained that she was in no rush to get married to Plemons and seems to be focusing on building her family. "We're about as married as you can get," she told the publication. "We have a kid together. My mom was like, 'But when are you guys getting married?' And I said, 'Mom, I'm not going to get married when I'm pregnant. I want to have fun and have a drink.'"
Dunst and Plemons live a very private relationship, but there have been times when fans have gotten a peek inside the life of the co-stars-turned-lovebirds. Keep scrolling to learn about their sweet romance.
Kirsten Dunst's relationship with Jesse Plemons is quiet, but strong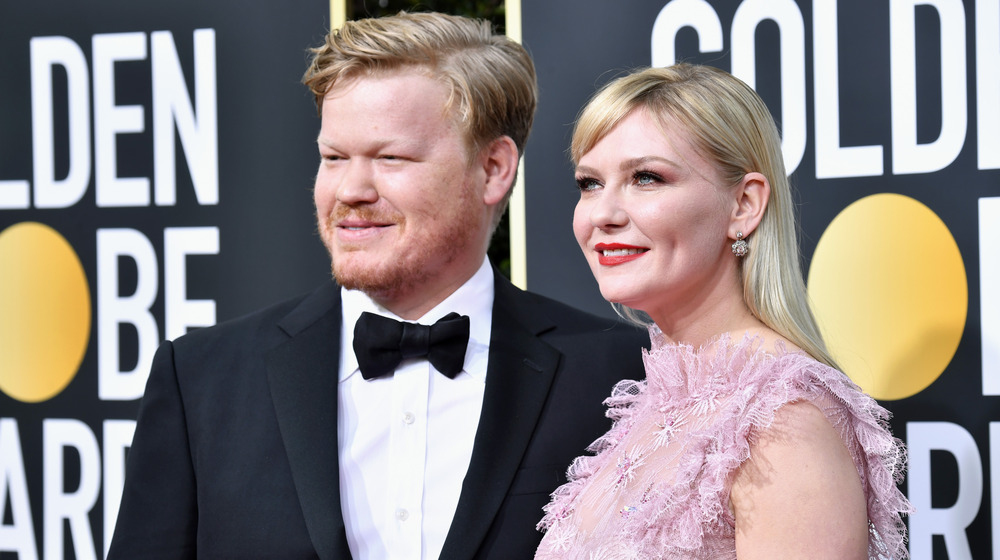 Frazer Harrison/Getty Images
While they are in no rush to make their union official, Jesse Plemons told The New York Times in September 2020 that he knew from the very beginning that Kirsten Dunst would be in his life "for a long time." The couple met on the set of Fargo, on which they played a married couple and were able to bond through late nights rehearsing lines.
Dunst said they also related through their shared experience of being child actors. "We laugh about the fact that we were two child actors and we both made it out OK," she told the publication. The Spider-Man actor also gushed over Plemons' hard work ethic and dedication to his craft. "He takes everything very seriously and embeds himself very deeply," she revealed.
Plemons displayed his love for his fiancé during her Walk of Fame ceremony in 2019. "Aside from the brilliant actor you are, I've also had the even greater pleasure of getting to know you as a person outside of work," he said, per People. "Seeing the kind of mother, wife, daughter, sister, friend and cohort you are is why I and all of your friends and everyone else are here today and why we all love you," he continued. "It's for the incredibly generous and amazing person that you are."
Married or not, it's clear Plemons and Dunst are dedicated to one another and super happy with their relationship.