This Is How Padma Lakshmi Got Her Scar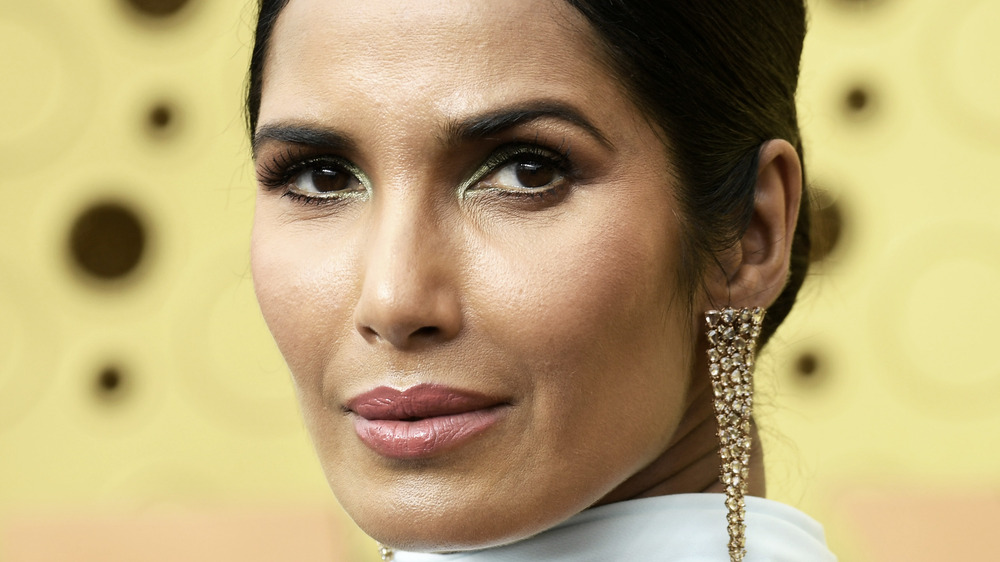 Frazer Harrison/Getty Images
Padma Lakshmi is best known for being a connoisseur in the kitchen and Top Chef host and judge, but there is much more on her plate than what meets the eye. In fact, Lakshmi first stepped into the entertainment world through modeling. Lakshmi's modeling career blew up once she caught the eye of photographer Helmut Newton, and she quickly found herself signing deals with high-end brands like Armani, Ralph Lauren, and Versace, per The Times of India. While Lakshmi landed countless magazine covers and walked runways around the world, she said her life as a model was not always fulfilling. "I know that my looks are really the alchemy of my parents' genetics and have little to do with me or any accomplishment of my own," she told PBS News Hour in 2016.
One thing the Indian model, chef, author, and activist did not inherit from her parents, though, is her signature scar on her arm that ended up propelling her modeling career forward. Speaking to Playboy in 2012 about Newton believing in her future as a model, Lakshmi said it was her unusual scar that caught his attention. "He loved my scar, and by extension he made me think differently about myself. All of a sudden it was something to celebrate or at least not to be ashamed of. Everything in life shapes you," she said.
So, how did the model and chef get her scar? Keep reading to find out.
Padma Lakshmi's scar was a result of a bad accident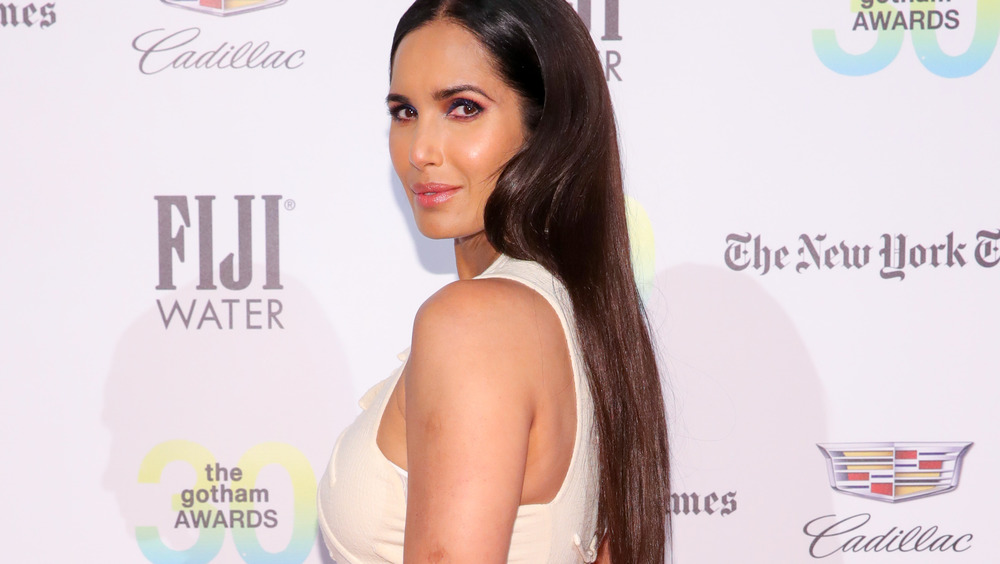 Cindy Ord/Getty Images
Padma Lakshmi was involved in a serious car accident with her family when she was 14 years old, per an essay she penned for The Guardian in 2001. Fortunately everyone survived, but the memory of the accident would live on and be displayed on Lakshmi's upper arm in the form of a seven inch scar  (pictured above). The accident occurred just two months after Lakshmi modeled to be part of a photographer's book, but any hopes of modeling were ruined in her eyes because she thought she would never be given a chance with such a mark on her body. "Now that I had a caterpillar of scarred skin crawling down my arm, it seemed ridiculous to imagine that any agency would be interested in such an imperfect specimen," she wrote.
However, time would prove that the scar is what would separate Lakshmi from her peers and make her stand out in the fashion industry. Despite at one point trying to cover up her scar, the model learned to love her mark as she advanced in the modeling world. "I love my scar. It is so much a part of me. I'm not sure I would remove it even if a doctor could wave a magic wand and delete it from my arm," she said. "The scar has singled me out and made me who I am."