Tragic Details About Natina Reed's Death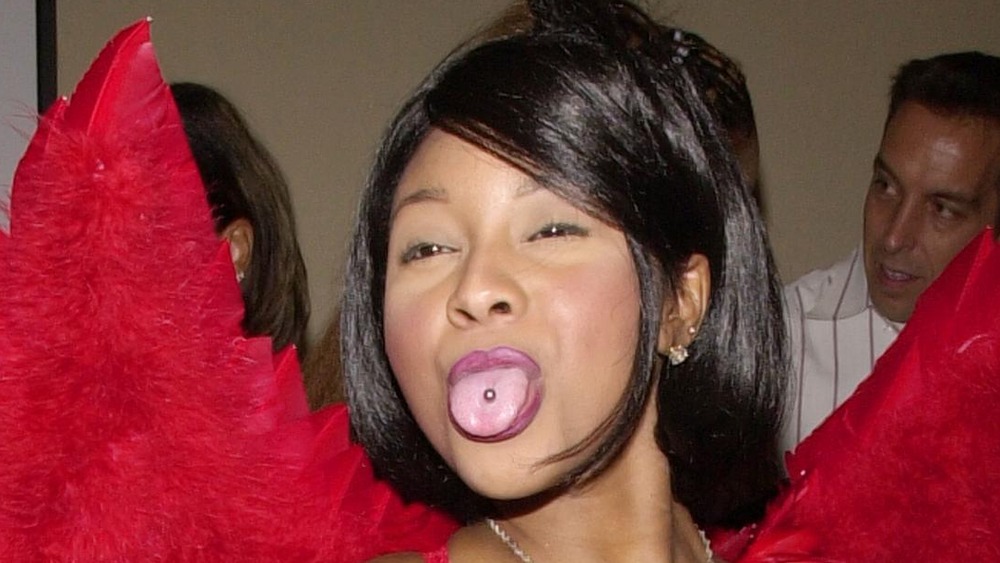 Chris Weeks/Getty Images
Natina Reed's life was cut short following a tragic accident. The singer and actress enjoyed a successful career in her short life and starred in several films, including Bring it On and Honey, per IMDb. However, fans also know Reed for her killer vocals and amazing rap skills, and she was a member of the '90s R&B group Blaque. 
Blaque was basically a "kid-friendly" TLC (per The Guardian) with three members — Shamari DeVoe, Brandi Williams, and Reed. The popular group sold 1.5 million copies of their first album, and their second album titled Blaque Out! was also incredibly successful. The girl group also famously toured with NSYNC (which means they were pretty popular back in the day). According to Cheat Sheet, Lisa "Left Eye" Lopes managed the group, and she was the one who discovered Reed as the two shared similar rap styles.
Reed was profoundly impacted when Lopes was killed in a car crash in Honduras in 2002. "Every night, me and Lisa would just laugh and talk about old memories. We lived together previously within the last three months right before my son was born," Reed told BET (via Cheat Sheet) after Lopes' death. "She was the kindest person on Earth... she took very good care of me while I was pregnant."
Little did Reed know that she would meet a similar fate just 10 years later. Keep scrolling for more details on the tragic accident that took the rapper's life.
Natina Reed passed away at just 32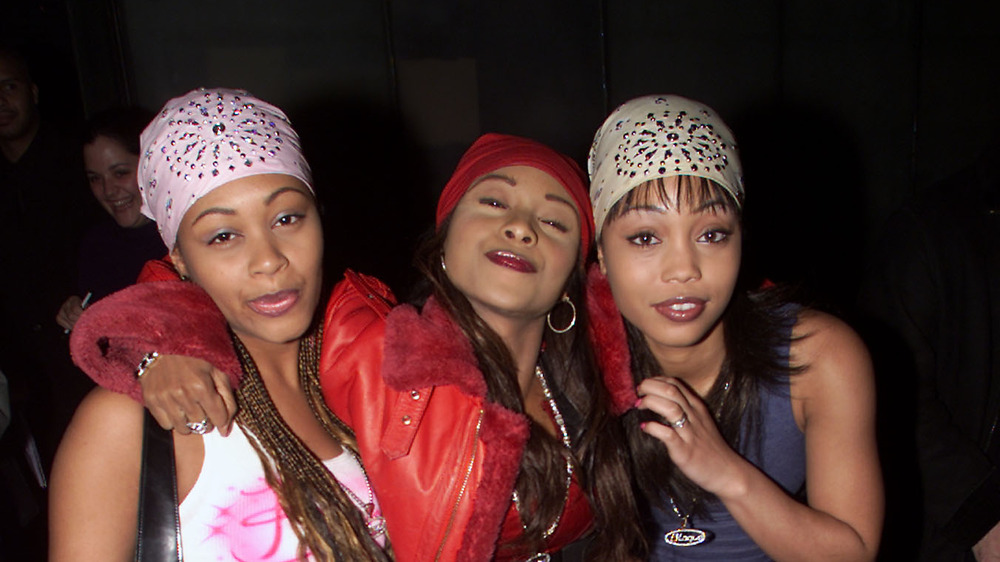 Scott Gries/Getty Images
It's very eerie that just 10 years after Natina Reed's good friend, Lisa "Left Eye" Lopes, was killed in a car accident, Reed died in a similar fashion. 
According to The Hollywood Reporter, the singer died in Atlanta, Georgia, in October 2012. At the time, she was only 32 years old. Reed was crossing the street when a car struck her. The driver of the accident reportedly called 911 and stayed at the scene and "was determined to be not at fault and there are no charges pending," Atlanta police said. Several celebrities, including Bring It On co-star Gabrielle Union, took to social media after the accident to pay tribute to Reed.
Fellow Blaque members Shamari DeVoe and Brandi Williams released a gut-wrenching statement following their friend's death, per HuffPost. The women shared that they were "devastated" by the news, especially since they were working on a reunion that included an album and reality show at the time of Reed's death. "Natina continuously embodied the pioneering spirit of Blaque, and her undeniable creativity touched the hearts of fans everywhere," they wrote. "Natina was a mother, sister, accomplished songwriter, artist, and friend." The ladies asked fans for prayers for Reed's family and shared that her influence would live on forever. "We thank God for the experiences we shared."
The singer left behind a 10-year-old, Tren Brown, who she shared with Ricardo Brown, better known by his rap name Kurupt. According to BBC, the couple got engaged in 2001.