The Real Housewife You Didn't Know Nick Lachey Dated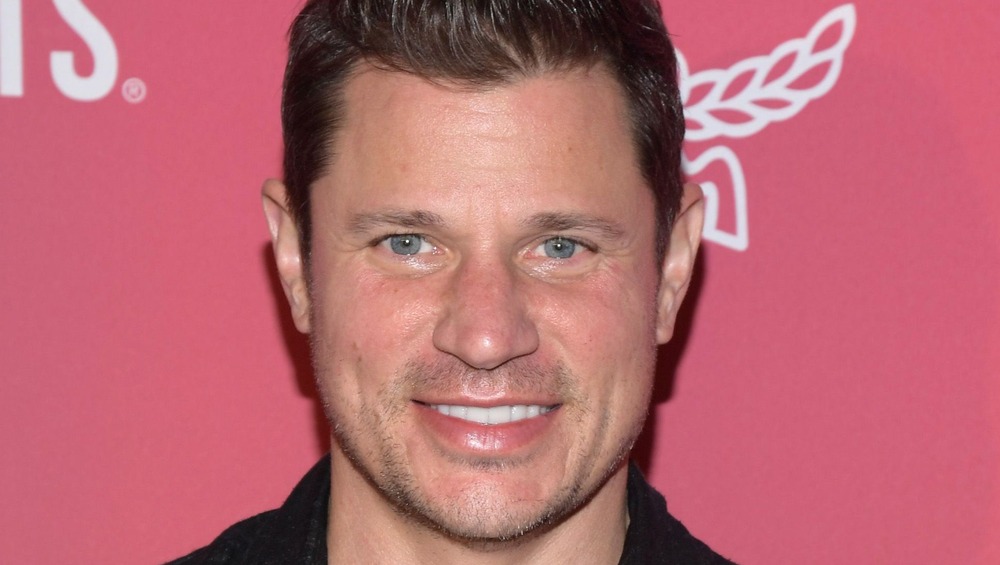 Jason Kempin/Getty Images
Bravo's hit reality TV franchise Real Housewives has been fueling drama ever since the early aughts. The series' first show, The Real Housewives of Orange County, premiered back in 2006 and its success resulted in several spin-offs (via BravoTV). From New York all the way to Salt Lake City, fans can follow the luxurious lifestyle of housewives (and the drama that follows them) from all over the U.S.
Despite each series having its own must-watch storylines and fan-favorite cast members, the OGs of the franchise still prove to make the juiciest of headlines — especially when it comes to who these ladies have dated or married. With almost 20 seasons under its belt, RHOC has featured the most leading ladies — from the love-to-hate, but-hate-to-love Vicki Gunvalson, to the oh-so fancy Heather DuBrow.
These OC ladies are also linked to well-known people. Meghan O'Toole King (formerly King Edmonds) was married to MLB pro Jim Edmonds and was on the series for three seasons. Heather was on the series for four seasons, where fans got to watch the ups and downs of her relationship with celebrity plastic surgeon Terry DuBrow. And well, Vicki, her love tank was being filled and emptied by a variety of interesting men. 
However, one star's dating life didn't get enough air time. It's been reported that a former cast member actually had ties to Nick Lachey — both pre- and post-Jessica Simpson. Keep reading to find out which OC housewife had a secret relationship with this 2000s heartthrob. 
A 'RHOC' star isn't the only celebrity Nick Lachey has dated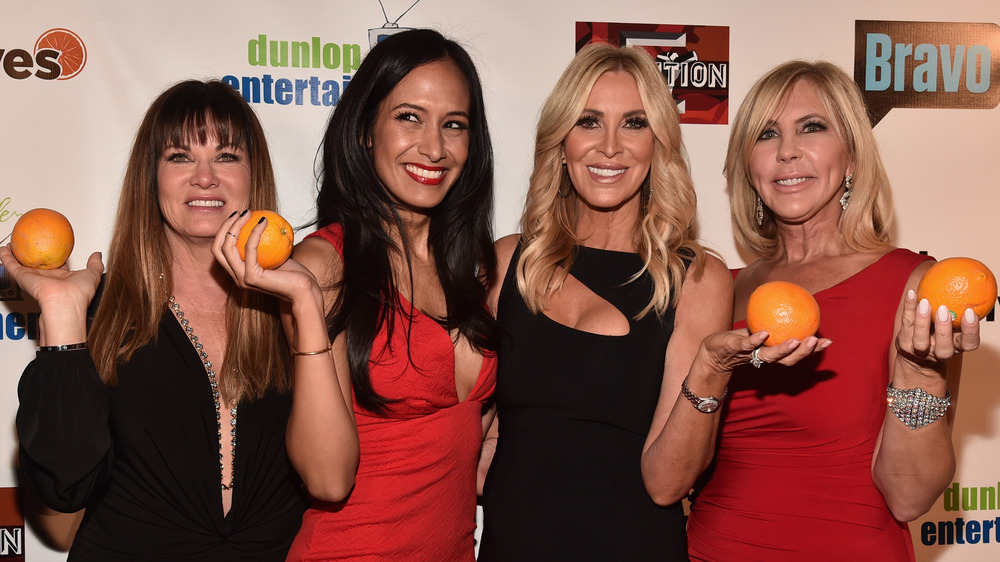 Alberto E. Rodriguez/Getty Images
Nick Lachey has had a rather public dating life, especially in the early to mid-2000s. He gained popularity by being in the boy band 98 Degrees and then became even more famous, thanks to his relationship with Jessica Simpson. The couple married in 2002 and signed a deal with MTV to star on their own reality TV series, which followed their first few years of marriage. Newlyweds: Nick & Jessica ran for three seasons before the couple called it quits.
According to USA Today, the couple officially divorced in 2006. However, after their messy split, Nick appeared to move on pretty quick. Per E! News, a year following the divorce he fell hard for his current wife Vanessa Lachey (née Minnillo). 
Even though he is now happily married to Vanessa, a RHOC star claims that she also dated Nick, not just before his relationship with Simpson, but also shortly after the divorce. Executive producer of The Real Housewives franchise and talk show host, Andy Cohen also confirmed this juicy statement with the cast member on his show, Watch What Happens Live.
So, Real Housewife of Orange County claims they've dated the 98 Degrees singer... twice?! We'll give you a hint — she is a former beauty pageant queen and was on the ninth season of RHOC. We've got all the tea below.
Andy Cohen revealed which 'RHOC' star dated Nick Lachey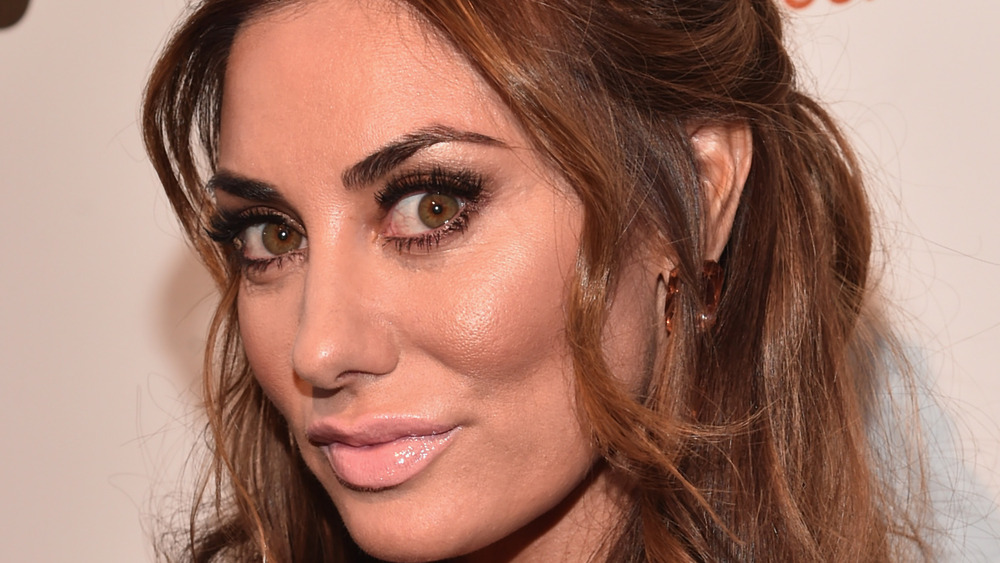 Alberto E. Rodriguez/Getty Images
If you guessed Real Housewives of Orange County's Lizzie Rovsek, then you're right! On an episode of Andy Cohen's Watch What Happens Live, Lizzie revealed that she dated Nick Lachey. According to a 2014 report from Us Weekly, in the interview, Andy actually was the one to bring up the former flame and their "hush-hush" relationship.
He said that one time when Nick was visiting Bravo he mentioned that someone he used to date was going to be on the Real Housewives franchise. Andy recalled that Nick told him, "Oh my god. This woman that I used to date is about to be an Orange County Housewife," ahead of Lizzie joining the cast in 2014. The host followed the statement by confirming with Lizzie that she dated Nick back in the early 2000s. He asked, "You dated him both pre and post Jessica, right?" Lizzie then admitted he was right by saying, "Yes." 
However, Lizzie wasn't too keen on getting into the details. She brushed off the statement and also kept that part of her life not on the show. Maybe if she had opened up about the relationship while filming, she would have stayed longer as a full-time cast member. After RHOC's ninth season, Lizzie only had guest appearances on the series, via Fandom.