Archbishop Breaks Silence On Meghan And Harry's Wedding Date Controversy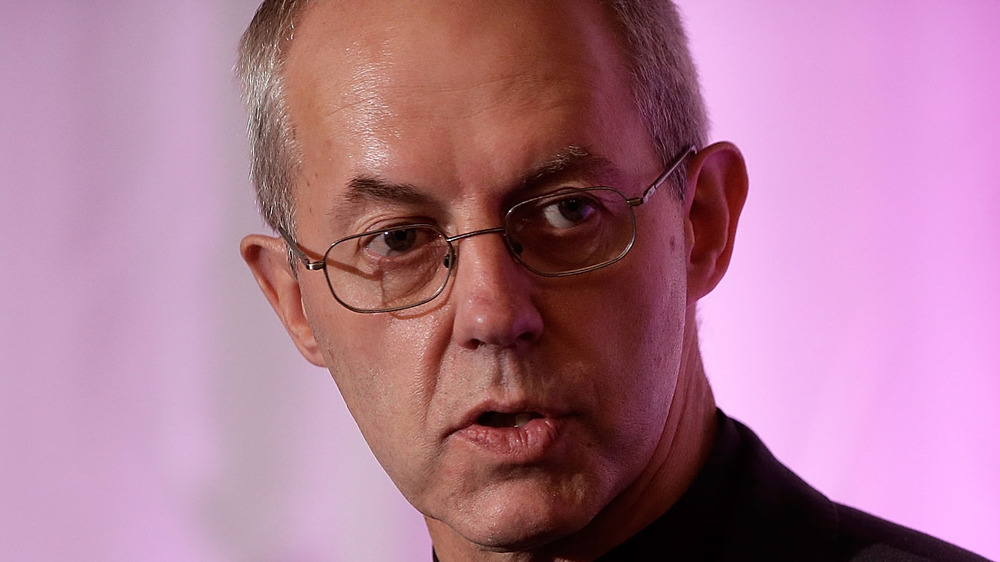 Matthew Lloyd/Getty Images
Meghan Markle stunned the masses when she famously revealed in her highly publicized tell-all interview with Oprah Winfrey that she and Prince Harry actually tied the knot three days prior to their spectacular televised royal wedding. 
"You know, three days before our wedding, we got married. No one knows that," she famously dished to the legendary talk show host, per Today. "We called the archbishop and just said, look, this thing, this spectacle is for the world, but we want our union between us, so the vows that we have framed in our room are just the two of us in our backyard with the archbishop of Canterbury. Just the three of us," Meghan confessed.
A media frenzy swiftly ensued with many trying to nail down the true date of the famous couple's wedding anniversary. Alas, the archbishop at the center of the controversy finally broke his silence regarding the matter. Keep reading to learn what he had to say about the private nuptials. 
Archbishop Justin Welby isn't willing to share any specific details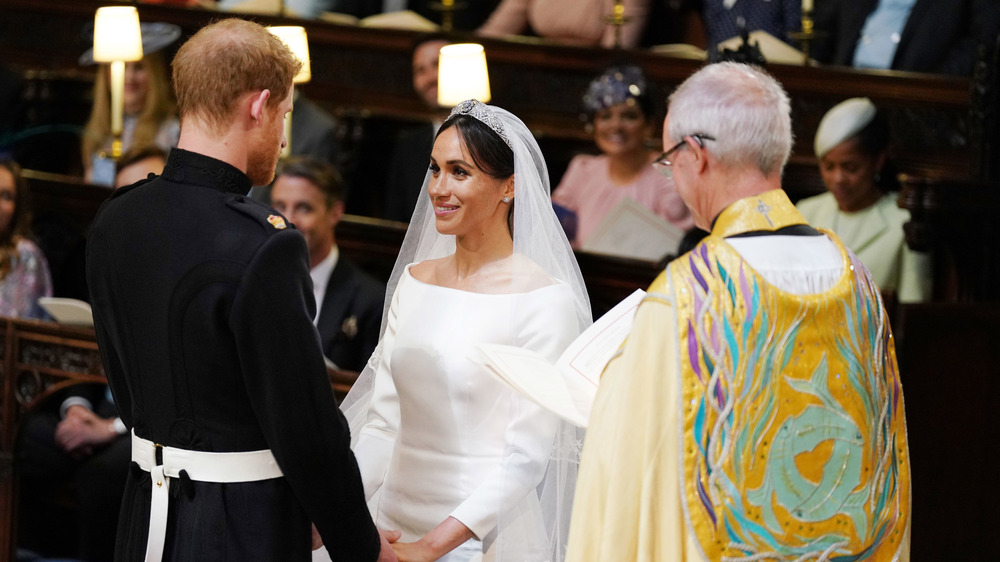 Wpa Pool/Getty Images
As reported by The Guardian, archbishop Justin Welby is committed to keeping mum about Meghan Markle and Prince Harry's secret vows. While Welby maintained that the legal wedding ceremony was performed on that famous Saturday, he refused to give out any other details. "I won't say what happened at any other meetings," he told la Repubblica, an Italian news publication. "The legal wedding was on the Saturday. I signed the wedding certificate, which is a legal document, and I would have committed a serious criminal offence if I signed it knowing it was false," he added.
As it turns out, it would be unethical for Welby to divulge any further information, even if he wanted to. "If any of you ever talk to a priest, you expect them to keep that talk confidential. It doesn't matter who I'm talking to. I had a number of private and pastoral meetings with the duke and duchess before the wedding," he explained.
Essentially Archbishop Welby is pulling the archbishop-parishioner privilege card and he doesn't care who knows it!