Here's How Many Think Brad And Jen Should Never Get Back Together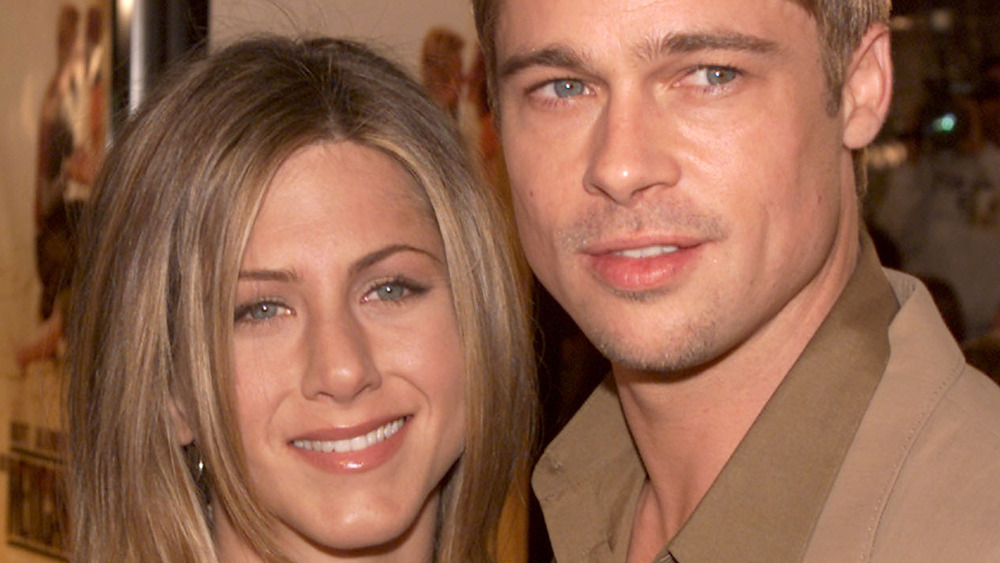 Kevin Winter/Getty Images
When it comes to Hollywood couples, some are more memorable than others. While there have certainly been plenty of odd pairings over the years (Alanis Morissette and Ryan Reynolds, Tom Cruise and Cher, Elon Musk and Grimes ...the list goes on and on), other pairs, like Chrissy Teigen and John Legend, make us all believe in love. 
Needless to say, there have also been plenty of high-profile breakups. Some make sense, whereas others have been pretty heartbreaking. Who could forget the days when Ariana Grande and Pete Davidson called it quits after their exhilarating, albeit short-lived romance? How did we ever move on once on-again, off-again couple Justin Bieber and Selena Gomez firmly called it quits? It's easy to speculate about what might have gone wrong or who broke up with who, and if we're lucky, we can hope for a break-up song to dissect after the fact.
Of course, there's one former couple that fans seemingly like to speculate about more than any other: Brad Pitt and Jennifer Aniston. According to Insider, the couple started dating in 1998 and were married by 2000. In 2005, however, the two announced their separation, which thrust their relationship into endless speculation and hopes for them to someday get back together. 
Many people have strong opinions about the issue, so Nicki Swift conducted a survey that asked fans which celebrity couples should never get back together. Keep reading to find out where Brad and Jen stand!
Many fans do not want to see Brad and Jen reunite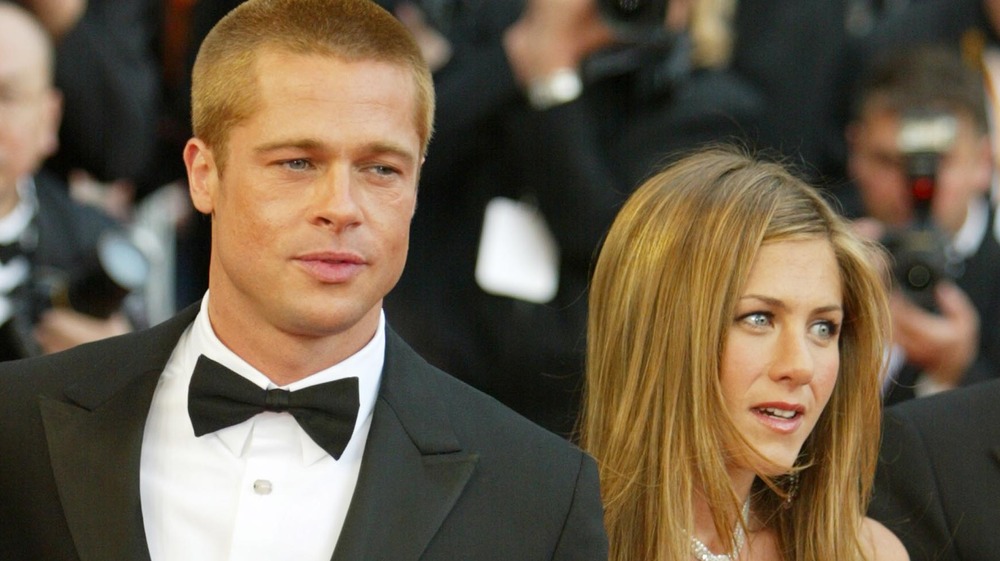 Dave Hogan/Getty Images
In a survey conducted by Nicki Swift, we posed one simple question: which celebrity couple should never get back together? The options included Chris Brown and Rihanna, Justin Bieber and Selena Gomez, Robert Pattinson and Kristen Stewart, Ben Affleck and Jennifer Garner, Pete Davidson and Ariana Grande, and, of course, Brad Pitt and Jennifer Aniston. So, where did Brad and Jen stand in the ranks?
Based on our poll results, fans are a little torn about whether or not Pitt and Aniston's relationship should stay a thing of the past. Nearly 15% of respondents noted that they should never get back together — and perhaps for good reason. Some fans fell into a tizzy when Pitt and Aniston were both making award show rounds in 2020 and ran wild with thoughts of a romantic reunion between the two. However, it seems that people might have forgotten his behavior post-split, seemingly flaunting his new relationship with Angelina Jolie just months after breaking off their marriage. "The world was shocked, and I was shocked," Aniston told Vanity Fair in 2005, shortly after pictures emerged of Pitt frolicking on a beach with Jolie. 
Like many ex-couples in Hollywood, Pitt and Aniston should probably not get back together, especially since Aniston is thriving on her own. While many fans can't help but romanticize the once dream-couple, their history is a little too messy to call for a reunion.