The Real Meaning Behind 'You're Mines Still' By Yung Bleu Featuring Drake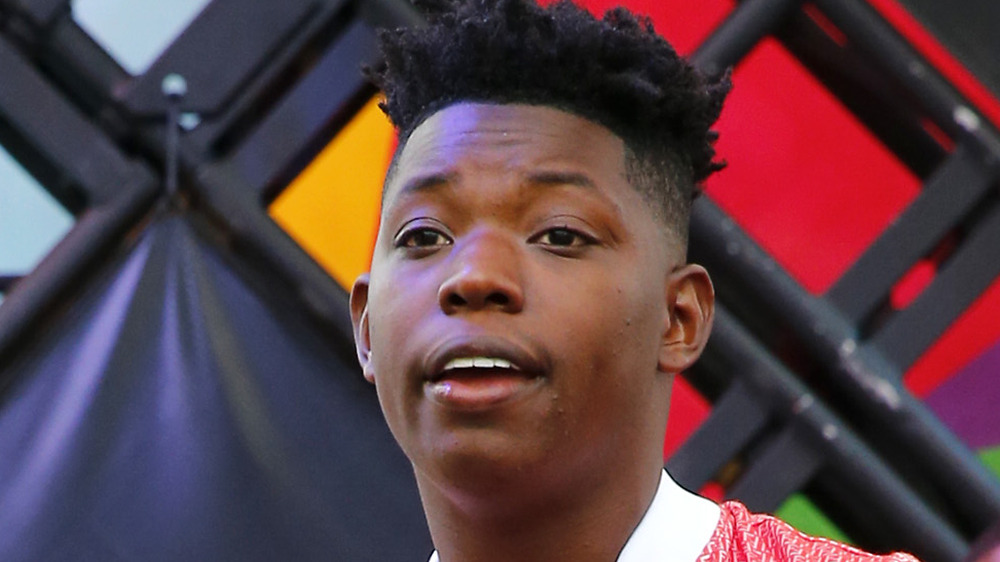 Maury Phillips/Getty Images
Everybody handles break ups differently, and apparently, Yung Bleu and Drake aren't afraid to woo their former lovers back with their lyrics. Fortunately, the two rappers meshed well on hashing out their feelings about their exes on their remix to Bleu's track, "You're Mines Still." The song was originally teased by the Alabama native in October 2020 after he shared a now-deleted screenshot of him and Drake discussing a verse, per Genius. The song leaked two days later, prompting Bleu to drop the track within the same day of the leak and the release of his 2020 EP, Love Scars: The 5 Stages of Emotions. The song was successful commercially, peaking at No. 18 on the Billboard Hot 100 and spending over 16 weeks on the charts. Additionally, the song was covered by Halle Bailey of Chloe x Halle. Read on to find out the real meaning behind Yung Bleu's breakout track.
'You're Mines Still' is dedicated to Yung Bleu and Drake's exes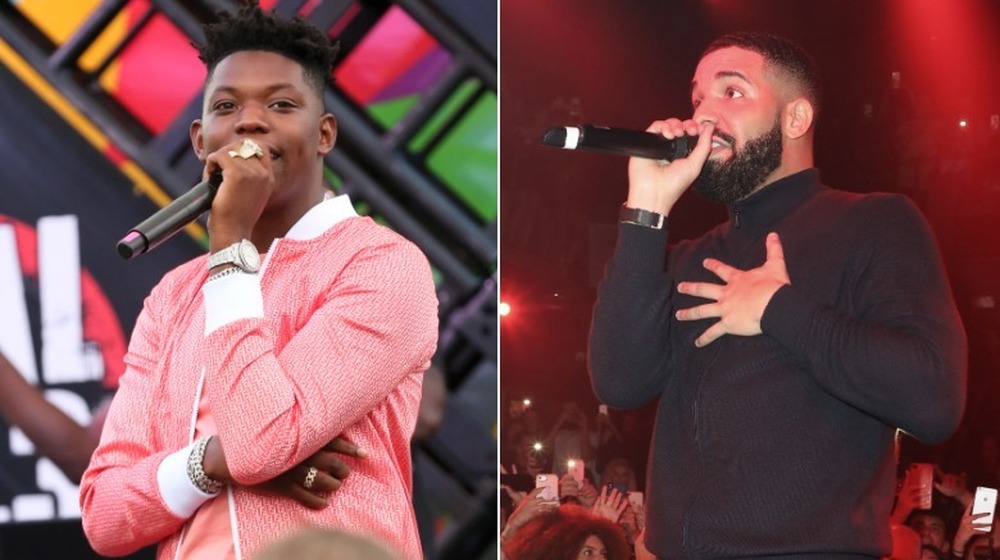 Maury Phillips, Alexander Tamargo/Getty Images
If you've ever been in a toxic relationship, the lyrical content of Yung Bleu's "You're Mines Still" may sound like a red flag. However, Bleu and Drake are equally as romantic when referring to their lovers on the song. In the song's first verse, Yung Bleu tells his ex to leave her new man because she still belongs to the former. He sings, "They say time heals/ She can't see her life without me, she's so blind still/ F*** that n**** you can tell him that you're mines still."
Throughout the song, Bleu reiterates how time can fix everything and suggests his former lover shouldn't move on in the meantime. Drake, who is no stranger to being selfish and territorial over his lovers in his lyrical content, follows up Bleu in a verse where he sings of his actions affecting his previous relationship. The Grammy-winning artist describes an incident of which his former lover greeted his friend in a suggestive way in the lines: "I took you to the club and you hugged on somebody that I know/ And I know them type of hugs/ Same s*** I do to women when I know I used to f***."
Clearly, Yung Bleu and Drake are feeling the effects of heartbreak as they come to terms with taking accountability for their relationships' end.