Lil Nas X Just Dropped A Major Hint About His New Album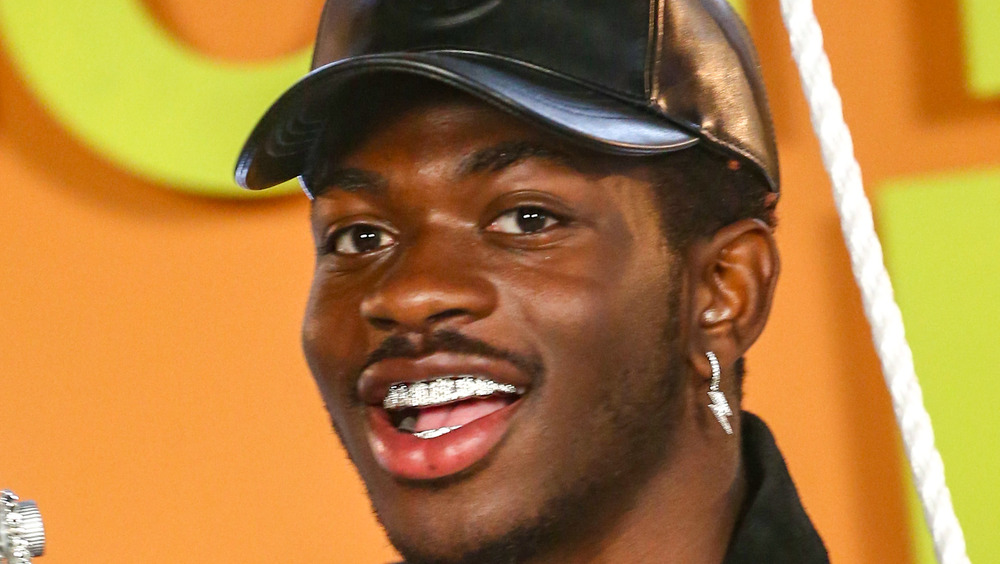 Tommaso Boddi/Getty Images
We can all agree that Lil Nas X is not afraid to stand out — even if it means rubbing a few people the wrong way in the process. In late March 2021, the Grammy-winning artist made headlines following the release of his visual for his single, "Montero (Call Me By Your Name)." The controversial video's content caused major uproar among several parents and social media users. In one scene, the "Old Town Road" crooner appears to give the devil a lap dance before stealing his horns.
Since the video's release, Lil Nas X continues to clap back at his haters on Twitter and trolling them with the release of his "Satan Shoes" on March 29, 2021. While some critics have publicly spoken out against Lil Nas X's actions, others have praised him for remaining true to himself despite the controversy. Lil Nas X clearly doesn't seem phased by the negativity, and he's looking forward to his next album.
More to come...
Lil Nas X is looking forward to showing off his confidence on new album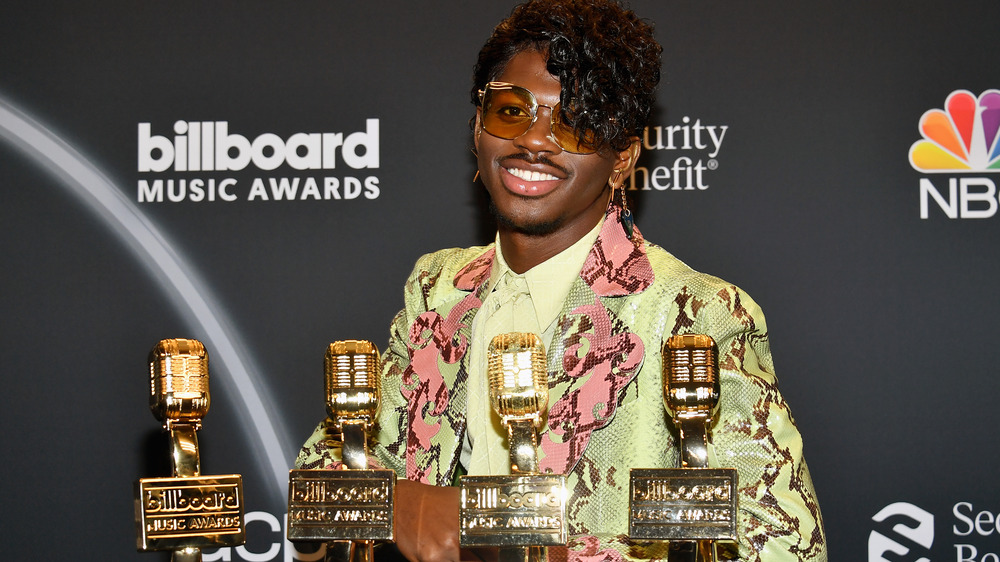 Amy Sussman/bbma2020/Getty Images
Lil Nas X may have created a song that makes every kid run to the dance floor, but he isn't trying to be your child's babysitter. As Lil Nas X's career took off, we've witnessed him become more and more comfortable in his skin. In July 2019, the "Panini" singer publicly came out as gay in a social media post on World Pride Day, per High Snobiety. Since then, the rapper has further embraced his sexuality through meaningful fashions and breaking gender norms.
As he slowly approaches the release of his new album, he revealed that the project will be a reflection of him becoming more confident in himself and his writing. "With this album, my writing from the past has improved by 100 percent. I'm writing about my actual life and things that I'm actually going through," Lil Nas X told Vogue. "This album will give people a greater sense of who I am and what I stand for. Like this album will give people a greater sense of who I am and what I stand for and you know what goes through my mind and my confidence and my insecurities."
Lil Nas X added that his "Old Town Road" era will be much different compared to his upcoming project. He continued, "The biggest difference between going into this new era versus leaving out of the other one is my change in my confidence in myself and knowing that I am in charge of my own destiny, you know?"