What Paul McCartney's Ex-Wife Heather Mills Is Doing Now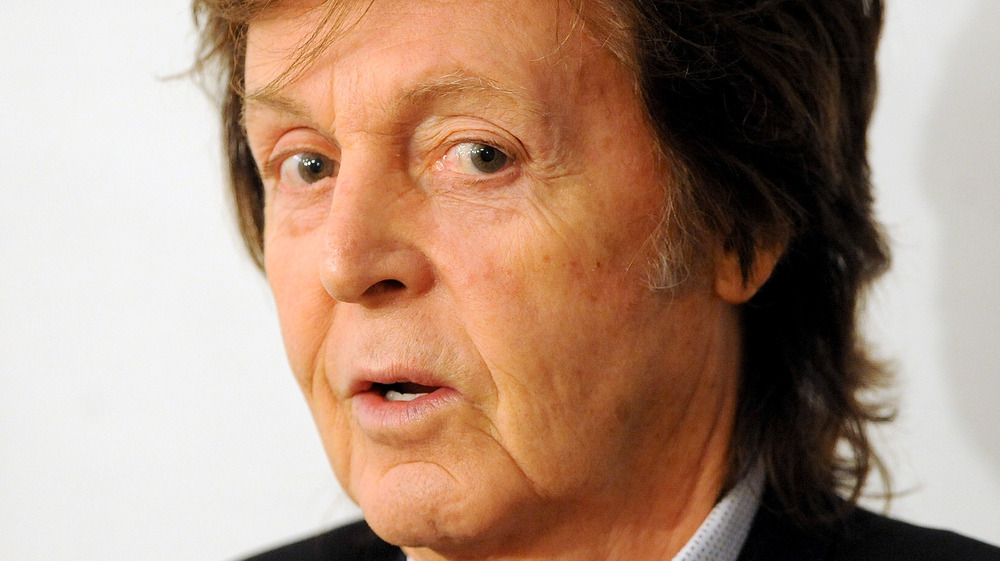 Dave J Hogan/Getty Images
Paul McCartney rose to fame in the '60s as part of the legendary group The Beatles. He is arguably one of the most famous people in the world, and his legendary status made him a bonafide heartthrob. The musician was married three times in his life, according to Cheat Sheet, and has been married to Nancy Shevell since 2011.
McCartney's first marriage was in 1969. The singer married Linda Eastman, who was a photographer who he met a club in London. The two share three children — Mary, Stella, and James, and McCartney also adopted Eastman's daughter, per Closer Weekly. McCartney and Eastman were married until 1998, when the photographer died of breast cancer.
McCartney met his second wife, Heather Mills, in 1999 at a charity event. The two tied the knot in 2002 at a castle in Ireland. The duo went on to have one child together, daughter Beatrice. They split in 2006, and their divorce was one of the most expensive in history. In 2007, Mills spoke about the highly publicized split with GMTV (via the Daily Mail). "People love me or hate me, and all I think about is the people that I know and suffer with different causes and carry on my charity work, and that's what keeps me alive really," she said of the challenging trial. Keep scrolling to see what she's up to now.
Heather Mills still works hard for her money following Paul McCartney split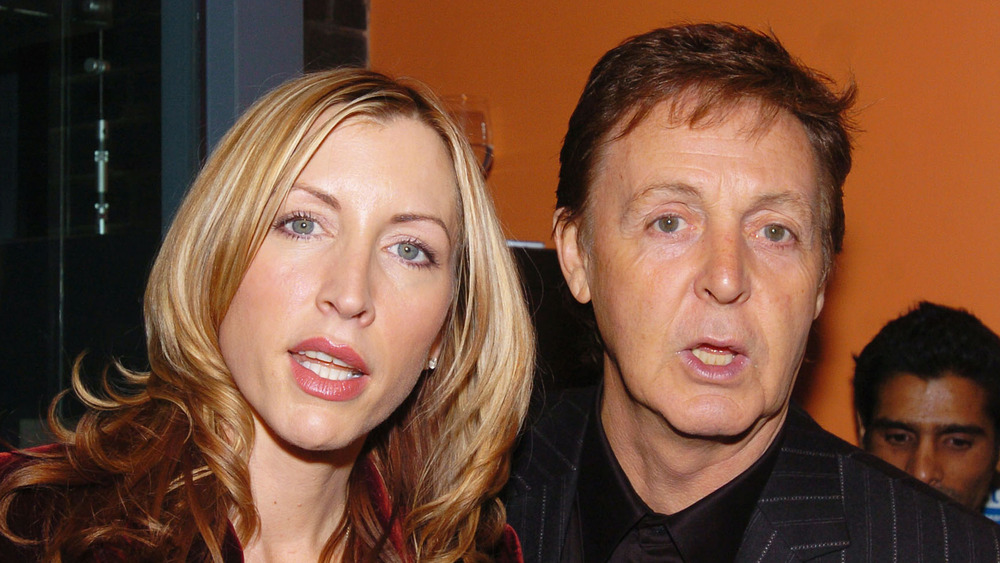 Chris Jackson/Getty Images
While Heather Mills is no longer married to Paul McCartney, her name has still made headlines plenty of times. The model has her own website, which gives glimpses into what she's been up to. Mills still works on her VBites line, which specializes "in producing delicious foods that are suitable for vegans, vegetarians and anyone wishing to eat yummy tasty food." The product is currently available in over 20 countries, and they boast upwards of 130 products for vegans. "We want to make each country sufficient on the plants that they have within their own countries," she told New Food Magazine of her company. "And for those without plants, we have developed algae that we can make into supplements and then the biomass into products. The protein isolate will become the future of all plant-based products because you don't need to procure internationally. You can grow it anywhere, in any country."
In another section of her website, Mills listed her services as a motivational speaker. She shared that she has been speaking since 1994, and her audiences can range in size from 30 to 3,000. The model has spoken in front of several large companies, including Amway, ABC, NBC, Macy's, and The Humane Society. She builds her presentation around the brand's message while living by her own philosophy of "Never give up. Even the impossible is possible."
Heather Mills found love after Paul McCartney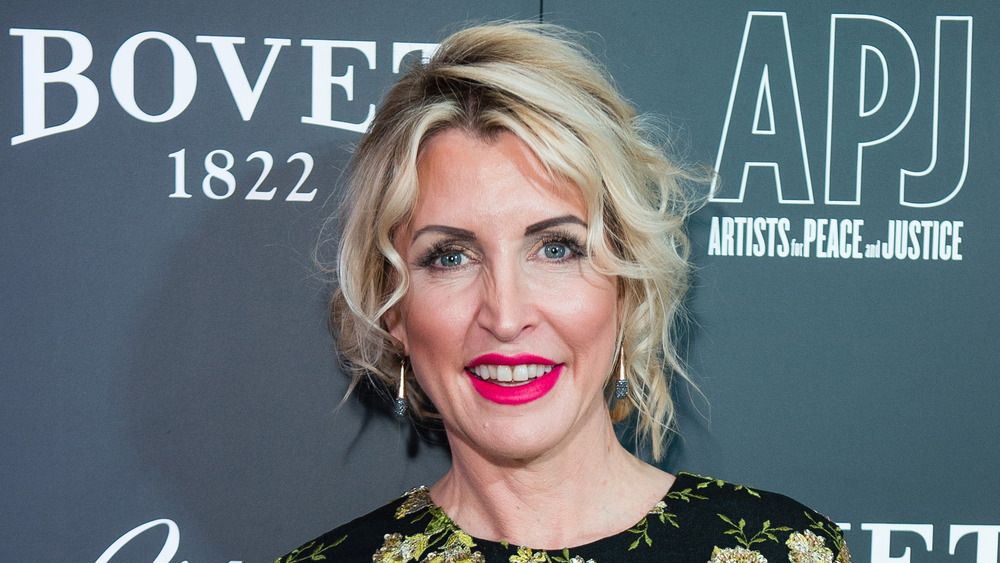 Jeff Spicer/Getty Images
Heather Mills has come a long way since her bitter divorce from Paul McCartney, but it took a little bit of time. In January 2021, the Daily Mail reported that Mills was engaged to boyfriend Mike Dickman. According to an insider, Dickman views the rings as more of an "informal engagement," and they are not in a hurry to rush down the aisle. When Dickman popped the question to Mills, the pair had previously been dating for just 18 months. The couple also has a large age difference of 17 years (Mills is 53 and Dickman is 36), but they hardly seem bothered by it. 
"Heather and Mike are incredibly happy. It's so good to see a smile on her face again after a turbulent few years," an insider dished. "They're completely in love. Heather has told pals he's the love of her life whilst, for his part, Mike adores her and is completely devoted." 
According to The Sun, the pair first met on a train in the summer of 2019. Mills spotted Dickman first and reportedly wrote him a note that read, "You're hot, email me," with her contact information. Shortly after, the pair began dating, and Mills has referred to Dickman as the "love of her life." He is the Head of Brand Partnerships at Gfinity Esports, which is in the sports television division. Congrats to Mills on finding love after her bitter divorce!