Who Is Corey Kispert's Girlfriend, Jenn Wirth?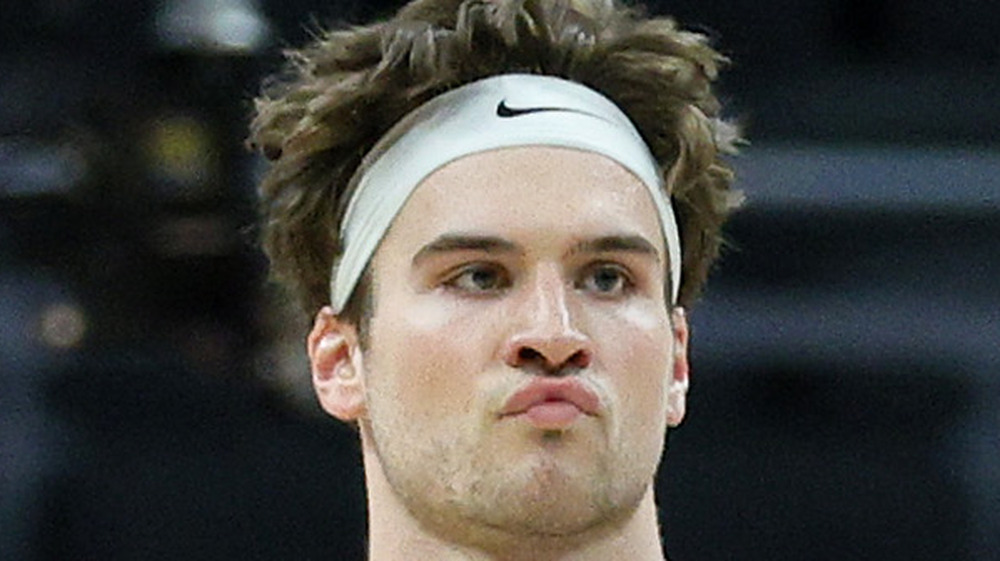 Sarah Stier/Getty Images
Corey Kispert from the Gonzaga Bulldogs is having the post season of his life at the 2021 NCAA Men's Basketball tournament. The 6-foot-7 forward helped his team advance to the Final Four with a win over the USC Trojans on March 30, 2021, per CBS Sports. He is also one of five finalists who has been nominated for the 2021 John R. Wooden Award, which is awarded annually to the top college basketball player, ESPN reports. Gonzaga, the No. 1 seed coached by Mark Few, is the heavy favorite to win the NCAA tournament, and will face the UCLA Bruins in the next round, per The New York Times.
For Kispert, going to the Final Four is undoubtedly exciting — but his excitement couldn't match that of his girlfriend Jenn Wirth. "Final Four," Wirth posted on her Instagram Story with a photo of her boyfriend on the court shortly after their win (via Page Six). But who exactly is Kispert's girlfriend? Find out more about her below.
Corey Kispert's girlfriend, Jenn Wirth, is also a basketball player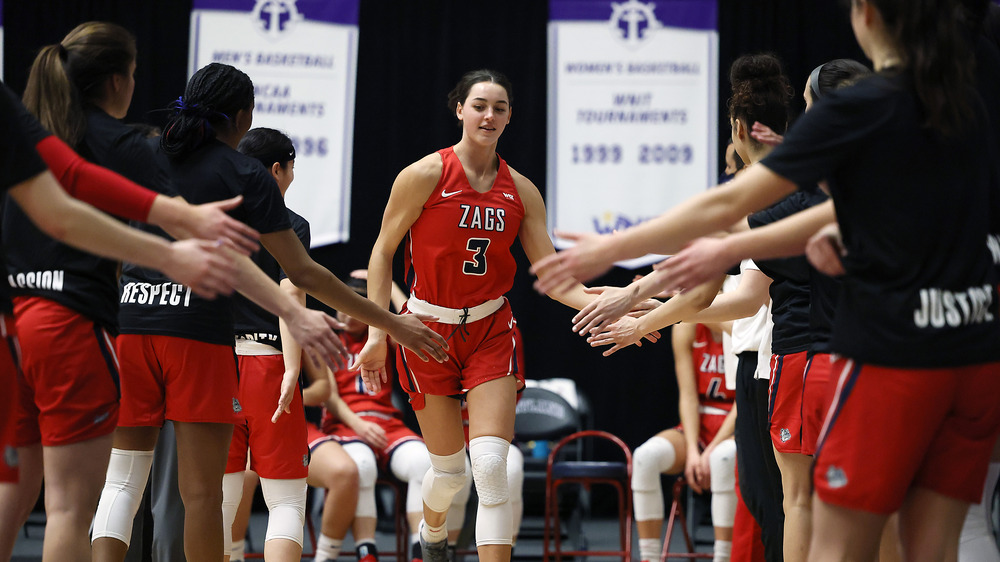 Soobum Im/Getty Images
Like her boyfriend Corey Kispert, Jenn Wirth is a collegiate basketball player who also represents Gonzaga. According to Wirth's official profile on the Gonzaga Women's Basketball website, Wirth is a senior and plays as a forward for the team. She is 6-foot-3 and has been awarded with several honors — including first team honors and academic scholar — for her performances on and off the court in the 2020 season. Wirth also has a twin sister who plays on the same team with her, which is not surprising as she comes from a basketball family. Unfortunately, the lady Zags did not advance to the latter stages of the 2021 women's NCAA tournament, which means that she has had more time cheering on Kispert and celebrating their love.
The basketball sweethearts celebrated their three-year anniversary on March 27, 2021, with Instagram posts. "The third year of Jenn lookin good and me taking pics of her went really well," Kispert wrote alongside a picture of Wirth on the beach. "Here's to many more. Ily."
Wirth also gushed about their anniversary on her Instagram, per Page Six. "Love and basketball (part 2;)," she captioned a post on Instagram, which has now been set to private. "3 years later and each better than the last. I love you!"
As the saying goes: those who ball together, stay together.