This Is The Song In Walmart's 'Bring The Spring' Commercial
Spring has officially sprung! Cue the barrage of advertisements from countless brands and companies vying for the opportunity to sell prospective consumers both goods and services associated with the changing of the seasons. Walmart is no exception to this rule. The retail titan welcomed the new season with a brand new commercial aptly titled "Bring the Spring." 
In the 30-second ad, viewers witness family pets frolicking through the yard, children chasing butterflies, families enjoying picnics, partners hanging garden lights together and then stepping back long enough to proudly admire their handiness, and even grill masters doing what they do best — firing up the grill — most likely for the very first time of the season. 
"Everyone's ready for a new season" Walmart reminds its consumers before strategically reminding them that "Walmart has everything you need to bring it." But along with the images meant to stir up feelings of nostalgia along with the cleverly placed call to action, they also included a catchy little tune to set the mood. So what song did they enlist to help get customers spending their dough? Keep reading to find out!
Walmart's "Bring the Spring" campaign features Wilson Pickett's "Hello Sunshine"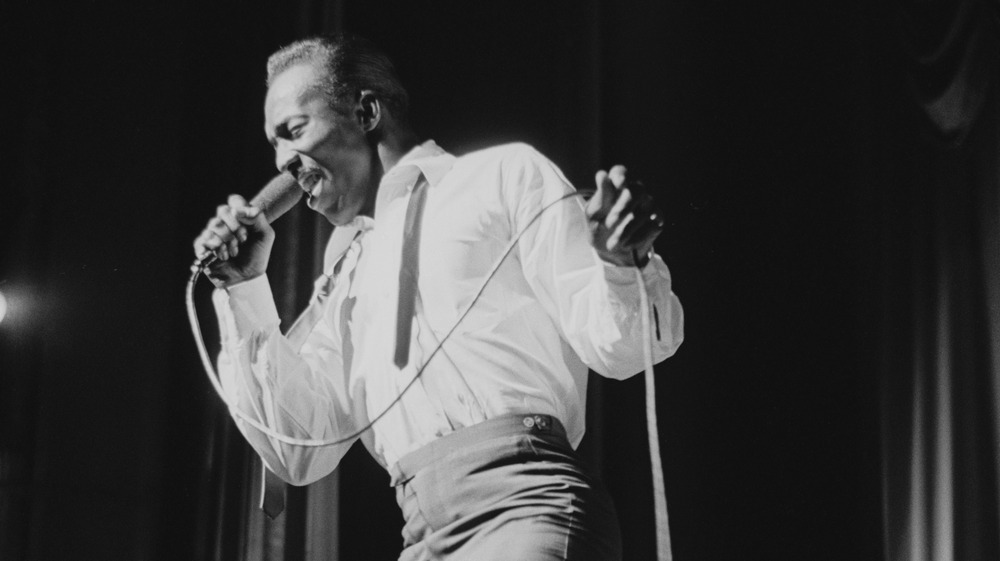 Michael Ochs Archives/Getty Images
Popular retail company Walmart opted to feature the late Wilson Pickett's song "Hello Sunshine" in its new "Bring the Spring" commercial.
While Pickett may be best known for churning out tried-and-true crowd pleasers such as "Mustang Sally" and "In the Midnight Hour," it is "Hello Sunshine" that Walmart just couldn't live without for its new spring campaign. Pickett was the first to put the song on the map, but it wasn't until the iconic Aretha Franklin recorded it and put her own creative spin on the track with her soulful vocals that it became a product of mass consumption.
The song, written by King Curtis and Ronald Miller (per Discogs), evokes a sense of hope and a nod to better days ahead with the opening lyrics, "Hello sunshine, I'm so glad to see you / Hello Sunshine, it's been dark for such a long time" — but not unless you run out ASAP and purchase new gardening soil, outdoor string lights and the latest and greatest grill! Bring the spring, folks!