Meghan Markle's Brother Arrested As She Meets Kate Middleton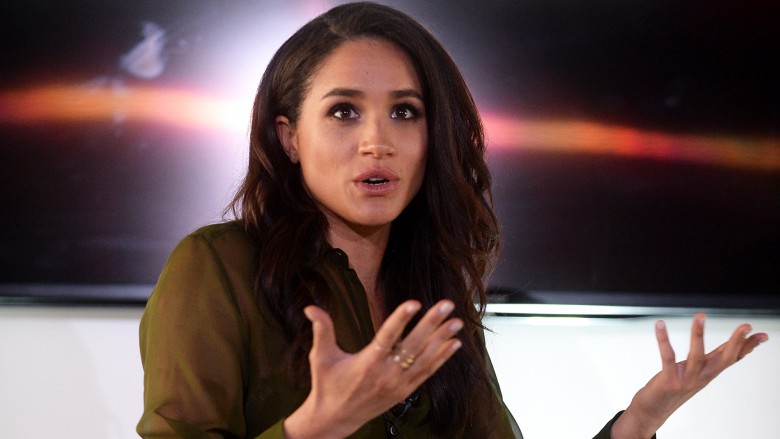 Getty Images
Actress Meghan Markle had a lot of highs and lows this weekend.
We'll start with the highs: Prince Harry introduced the 35-year-old Suits star to his sister-in-law, Kate Middleton, and niece, Princess Charlotte. A source told The Sun, "Kate was really looking forward to meeting Meghan and she knew how important it was to Harry. They are very close and he really values her opinion on girlfriends. Obviously Harry's mother, Princess Diana, died when he was very young, so Kate really fulfills that older sister/maternal role," the insider noted. "It went really well and Meghan was very excited about meeting her." The insider continued, "Harry and Meghan went over to Kate's apartment in Kensington Palace. William was also there and she got to play with Charlotte who she just adored. Meg had bought Kate a small birthday present—a very smart leather-bound 'dream diary' for her thoughts and ideas which Kate loved."
As Nicki Swift previously reported, Prince Harry has already met Markle's father, though the stunning actress has yet to meet the Queen. A pal of the 32-year-old prince told The Sun, "This just shows how serious Harry is. He wants to take their relationship to the next level...I can see them engaged by spring. I know that sounds a bit crazily soon, but he's head over heels and they can't bear to be apart. He wants to start a family and so does she."
Now for the lows: Markle's half-brother was arrested while she was getting giddy with the royals. According to the Daily Mail, Thomas Markle, Jr., 50, who shares a father with Meghan, was arrested for allegedly holding a gun to girlfriend Darlene Blount's head during a drunken argument. The police report said Blount called the police after locking herself in the bathroom to get away from Thomas. He told The Sun, "I am incredibly sorry for my actions and I'm especially sorry to everyone affected by my drinking. I am seeking help and I promise I will be the best person I can be going forward. Thank you for understanding."
Thomas' 24-year-old son, Tyler, told The Sun his dad realizes his actions are "an embarrassment to Meghan and the family," adding, "I don't want anyone to judge Meghan off the back of this. She shouldn't be defined by anyone else's actions."
Thankfully, it doesn't sound like the royals are using her brother's actions against her. A source told The Sun, "Thomas was around when she was little but they haven't spoken for some time." A royal insider added, "Meghan has conducted herself impeccably and can't be held responsible for her family's actions."