The Masked Singer: Fans Are Confident Crab Is An Iconic '80s Singer
Season 5 of The Masked Singer continues to have people talking. During the March 31, 2021 episode, viewers were introduced to a new wildcard contestant, Crab. They made their performance debut and sang an emotional rendition of Bill Withers' "Ain't No Sunshine" that left panelist Nicole Scherzinger feeling very emotional.
In their first clue page package, Crab expressed that all their life they "dreamed of being a star" and they were "blessed" their "dream came true in a flash." "Everyone around the globe" wanted to be just like them, making them feel like a "king crab." But Crab explained that with "every blessing, tragedy seems to follow."
They have struggled dealing with the "darkness that has followed" them and their family. They have "endured so many twists, turns, and traumas." The love of Crab's family gives them "the strength to stand back up" and "be a star again." They said their performance was a tribute to the family members who have passed away. Crab also revealed that Janet Jackson was a crush of theirs when they were younger.
The panelists guessed a whole range of names for who Crab might be. Ken Jeong assumed it might be Lenny Kravitz or Bobby Brown, while Robin Thicke said Johnny Gill. For once, it seems viewers are on the same page as Jeong. Keep reading to find out why.
Fans also think Crab could be Bobby Brown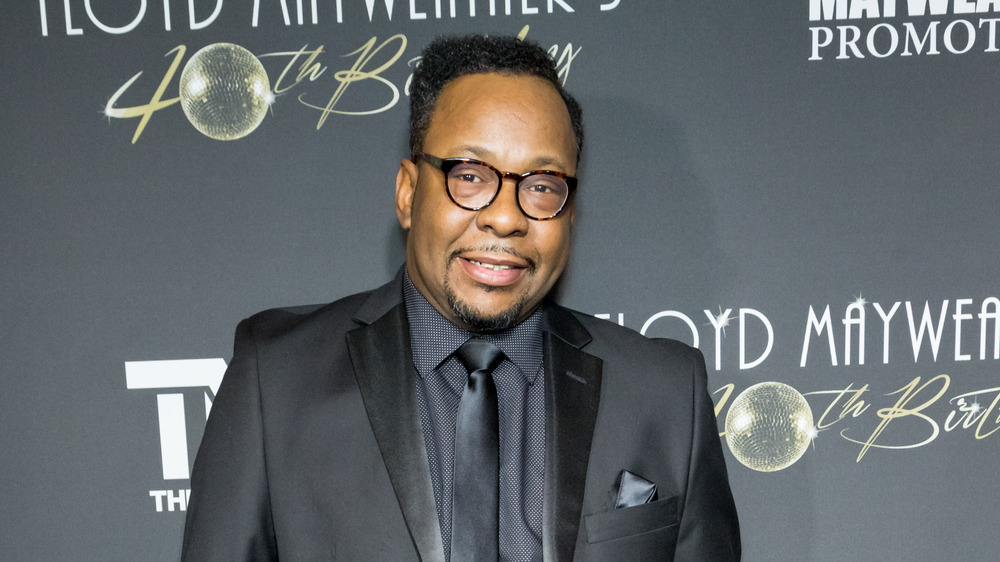 Greg Doherty/Getty Images
Hangover actor Ken Jeong is usually known for his extra and wild guesses on The Masked Singer. However, it seems fans agree with him in thinking that Crab could be '80s music icon Bobby Brown.
"I have to agree that Crab sounds like Bobby Brown – and the clues about tragedy and his family really make a lot of sense," one user tweeted. "The crab in the Masked Singer is 100% Bobby Brown. At first I could hear the Boston in him through the voice distorter and then I literally said "if his crush is Janet Jackson it's definitely Bobby," another person shared. "If you're a big New Edition fan you know the crab is Bobby Brown," remarked a third viewer.
Brown's personal life has been well-documented over the years and has had to deal with a lot of loss, as his clue package stated. Along with his ex-wife, Whitney Houston, their daughter Bobbi Kristina Brown also sadly passed away at the age of 22, per CNN. In November 2020, his son, Bobby Jr., was found dead at 29 in his home, according to TMZ. As for Janet Jackson being his crush, Brown claimed in his biopic series that he had a fling with the "Rhythm Nation" singer, per Essence.
As of writing, Crab has yet to be unmasked and currently remains in the competition, meaning fans will have to keep their eyes peeled to find out if they are correct.