Why Jill Biden's Latest Speech Is Causing Such A Stir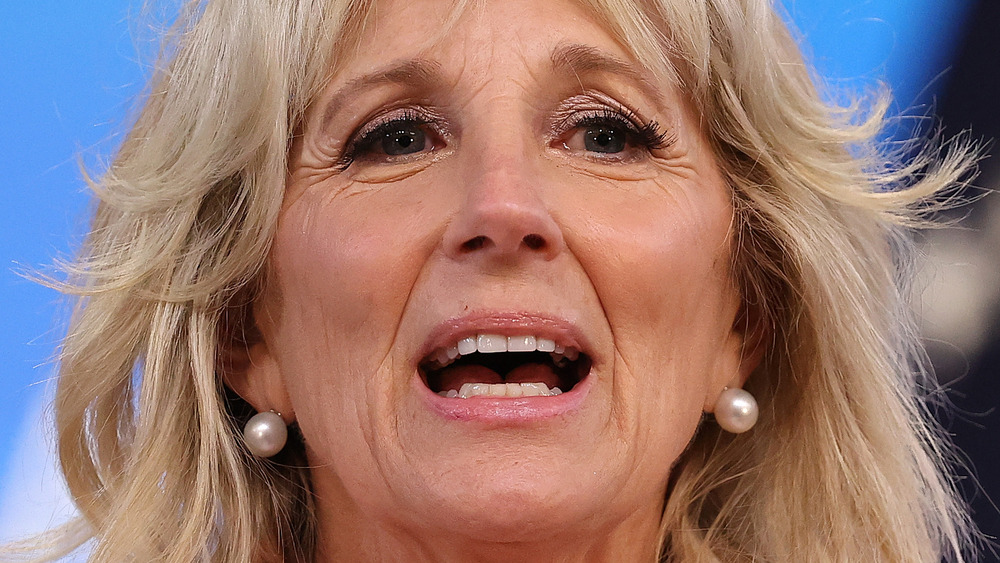 Chip Somodevilla/Getty Images
Dr. Jill Biden just can't catch a break. One of her dogs, Major Biden, was involved in another biting incident, she's teaching college courses on top of her duties as first lady, and she just made a gaffe that has Twitter lighting up.
On March 31, 2021, the first lady joined California governor Gavin Newsom in celebration of César Chávez's birthday, according to Fox News. Chávez is known as a "Latin American civil rights activist" and is highly respected amongst laborers.
During her chat with farmworkers, she mentioned her husband Joe Biden often looks to Chávez, saying the foundation of his career was "inspired by the civil rights movement." (The president even has a bust of Chávez in the Oval Office.) "As president, Joe is fighting for those who often go unseen," she said, per the outlet. "He believes that our work must be guided by justice and humanity."
Jill Biden motored through her speech with ease, until she made one mistake that quickly made the rounds on Twitter. Keep reading for more details.
This is why Jill Biden is getting dragged for her latest speech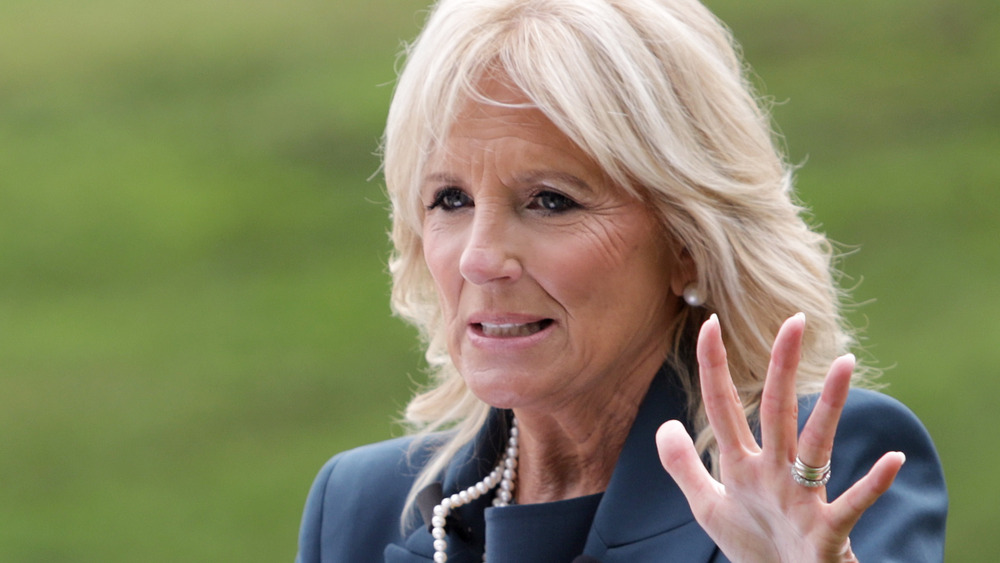 Alex Wong/Getty Images
Jill Biden flubbed the pronunciation of "¡Sí Se Puede!" in her speech, which means "Yes we can," via Fox News. The phrase grew in popularity thanks to César Chávez and Dolores Huerta, the founders of United Farm Workers. Biden actually pronounced the phrase correctly multiple times during the speech, per the outlet, but as you can see in this clip, she made an obvious mistake at the end.
Critics took her to task on Twitter, with one reporter saying, "I cringed." Another shared their thoughts, writing, "How is this possible?" One person appeared to feel sorry for the first lady with, "Oh no. Oh no! Ok mijita. Next time."
Others pointed out the contrast between Biden and former first lady Melania Trump, who could allegedly speak multiple languages. 
Despite the backlash, Biden knew she was celebrating an important cause. She continued to praise Chávez during her time in Delano, and drew on some similarities between the activist and her husband Joe Biden.
"César Chávez understood that, no matter the obstacles, when people come together, united in cause, anything is possible," she said (via Los Angeles Times).