Major Biden Is Facing More Trouble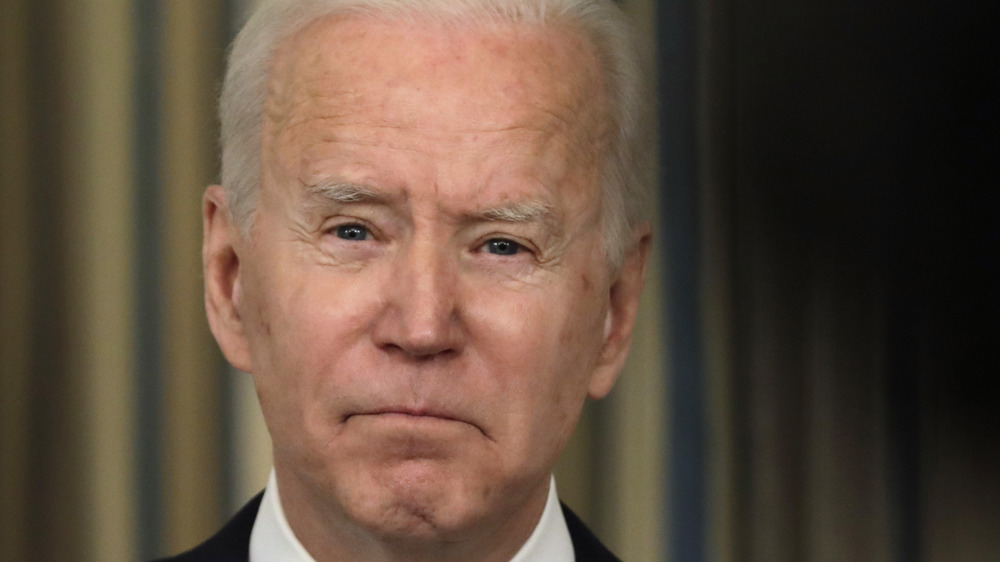 Bloomberg/Getty Images
The White House is housing dogs for the first time in four years, but it doesn't have everyone's tails wagging. Joe Biden and Jill Biden brought their two German Shepherds into the White House when Joe was inaugurated as the 46th President of the United States in January 2021 and they celebrated with multiple posts to their dogs' official Instagram account. Unfortunately, it hasn't been the easiest transition for their newest dog, Major.
Major turned heads in early March 2021 when he was involved in a "biting incident" serious enough that the United States Secret Service agent involved received medical treatment, per CNN. Both dogs were subsequently moved to the Bidens' Delaware residence, but were brought back on March 24, as reported by NPR.
In response to the biting issue, White House press secretary Jen Psaki spoke publicly on the matter. "[Champ and Major] are still getting acclimated and accustomed to their surroundings and new people. And on Monday, the first family's younger dog, Major, was surprised by an unfamiliar person and reacted in a way that resulted in a minor injury to the individual," she confirmed, per CNN.
Major was adopted by the Biden family in 2018 from the Delaware Humane Association (via NPR) and is the first rescue dog to live in the White House. The older German Shepherd, Champ, was adopted in 2008. Champ seems to be adjusting to his new life better than Major,  who is now facing more trouble. Here's why.
Major Biden was involved in another 'biting incident'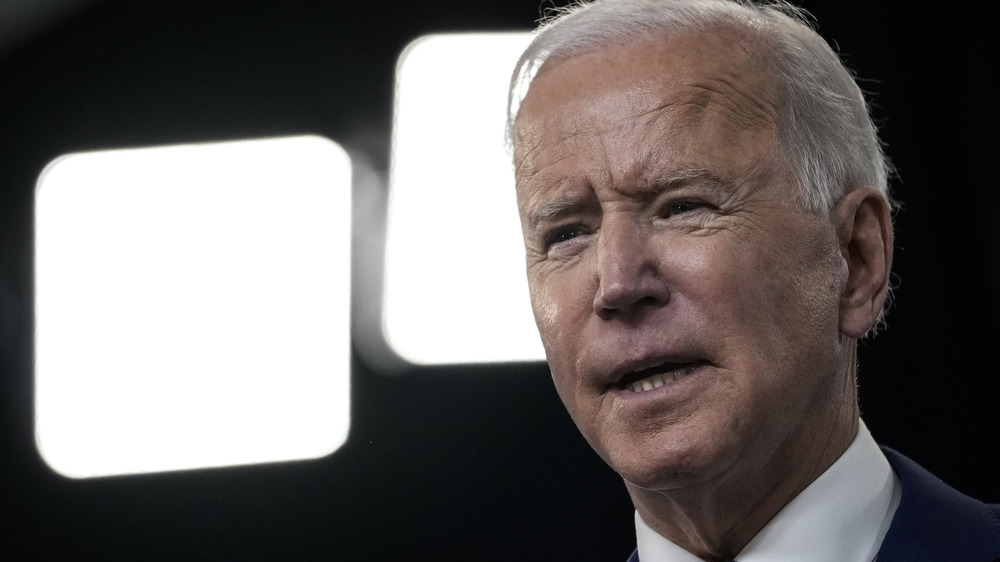 Drew Angerer/Getty Images
According to two sources close to the situation (via CNN), Major Biden has bitten another person on the grounds of the White House. This time, it was a National Park Service employee who was working on the White House South Lawn on March 30, 2021. The employee received attention from the White House medical unit, but was able to return to work right away. Michael LaRosa, First lady Jill Biden's press secretary, confirmed that Major "nipped someone on a walk" and is "still adjusting to his new surroundings."
Biden told ABC News on March 17 that Major received training following his first biting incident and said Major only wants to protect himself and the people he loves. "Look, Major was a rescue pup. Major did not bite someone and penetrate the skin," Biden stated. "He turned a corner, there's two people he doesn't know at all, you know, and they move and moves to protect. But he's a sweet dog," he continued. "Eighty-five percent of the people there love him. All he does is lick them and wag his tail."
As of this writing, Major is still on the grounds of the White House.