Joe Biden's Dogs Have Been Kicked Out Of The White House. Here's Why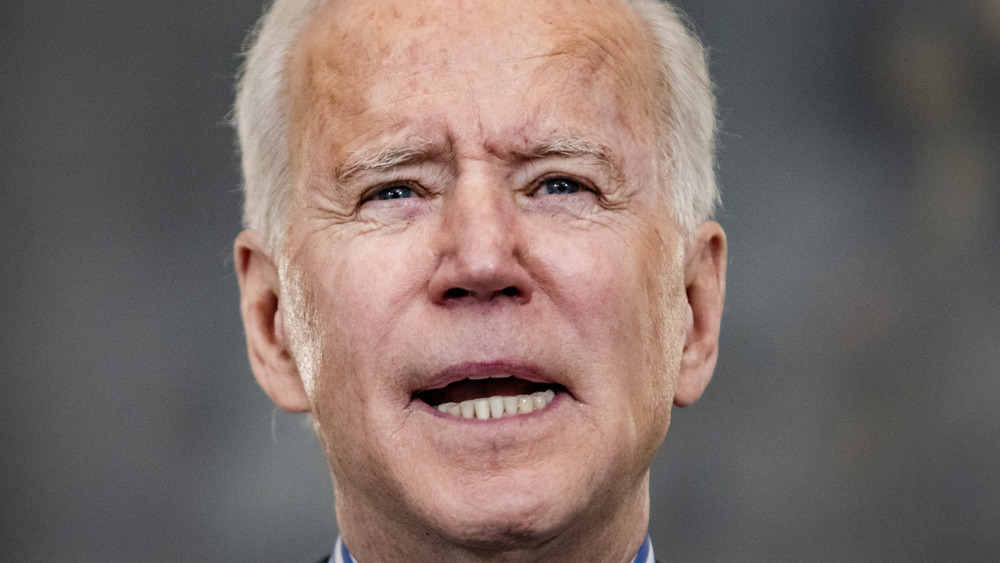 Samuel Corum/Getty Images
President Joe Biden's two German shepherd dogs have reportedly been removed from the White House and sent back to his home in Wilmington, Del. Named Champ and Major, the dogs moved into the White House a few days after Biden's inauguration on Jan. 20, 2020, making Major the first rescue dog to take up residence in the iconic building (via The New York Times).
Speaking to Kelly Clarkson on The Kelly Clarkson Show in February 2021, Biden's wife, Dr. Jill Biden, opened up about how the pets were adapting to their new life, as she admitted she had "been getting obsessed with getting our dogs settled," particularly because they have a vast age difference. Major is only three years old, while Champ is thought to be around 13, according to CNN. Jill said that the dogs had to take an elevator in the White House, which they're not used to "and they have to go out on the South Lawn with lots of people watching them. So that's what I've been obsessed with, getting everybody settled and calm." She added that they were not allowed on the furniture, but "run all over."
So, what really happened that got Champ and Major sent home? Keep reading to find out.
Joe Biden's dog was reportedly involved in a 'biting incident'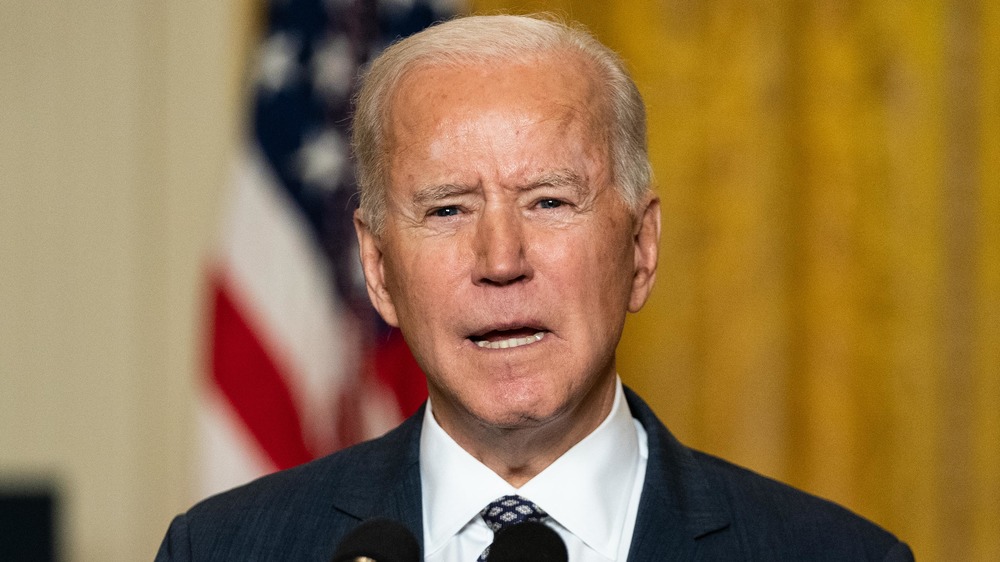 Pool/Getty Images
According to two sources who spoke to CNN, "aggressive behavior" was behind the decision to have the Biden family's dogs sent back to Delaware in early March 2021. The site claimed that President Joe Biden's rescue dog Major was allegedly involved in what was described as a "biting incident" with a member of the White House security team. It's not known how badly, if at all, the staff member was injured by the canine, though the bite was clearly serious enough that it resulted in both dogs being sent back to the Biden's family home.
The outlet also claimed that Major has been known to get boisterous and has allegedly shown behavior of "jumping, barking, and 'charging' at staff and security." It's not thought that Champ has been quite as lively, mainly due to him being older. According to The Guardian, the Bidens adopted Champ when he was a puppy after Biden was elected vice-president alongside Barack Obama in 2008, while Time reported that they fostered Major for a few months before officially adopting him from the Delaware Humane Association in November 2018.
It's thought that Major and Champ will now live in Delaware with first lady Dr. Jill Biden or with minders when Jill is not at home. The first lady was said to be away when they were first sent back in March 2021, as she embarked on a short trip to visit military bases in Washington and California.