Body Language Expert Exposes When Jen Shah Lied To Andy Cohen
2021 has proved to be quite a rollercoaster ride for Real Housewives of Salt Lake City fans. First, the February 2021 reunion episodes revealed shocking new details about Jen Shah's feud with Mary Cosby. Then, Jen's former designer Koa Johnson called working with the Utah Housewife "traumatizing," per Page Six. Now, it seems there's even more to the story of Jen's workplace allegations. 
According to CNN, Jen was "arrested on federal fraud charges in connection to a nationwide telemarketing scam" that spanned an estimated nine years. "In reality, [Jen and her assistant] allegedly built their opulent lifestyle at the expense of vulnerable, often elderly, working-class people," Peter C. Fitzhugh, special agent-in-charge of the New York Field Office of Homeland Security Investigations stated (via CNN). 
Yet during the RHOSLC reunion, host Andy Cohen specifically asked for Jen to explain her "Shah Squad" career. "My background is in direct response marketing for about 20 years, so our company does advertising," Jen said (via The Daily Dish). "We have a platform that helps people acquire customers, so when you're shopping online or on the internet, and something pops, we have the algorithm behind why you're getting served that ad." 
Nicki Swift spoke with body language expert Jason Lee, who is a relationship science and data analyst with Healthy Framework, to break down when Jen lied to Cohen during the reunion episodes. The former professional poker player certainly can spot exactly where Jen's onscreen behavior could impact her legal case. Keep scrolling to find out what Lee had to say.
Did Jen Shah put on a show for Andy Cohen?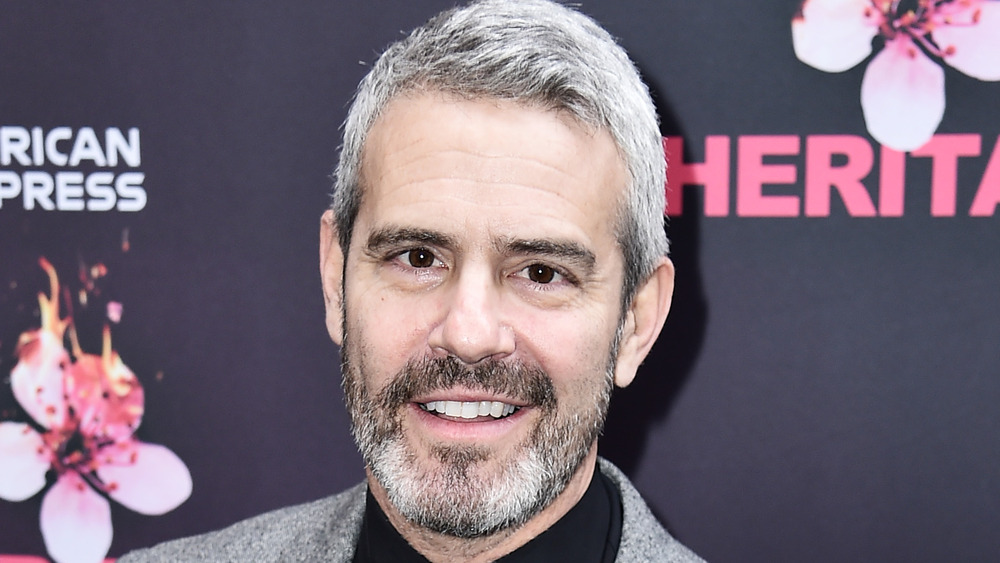 Steven Ferdman/Getty Images
It seems like Jen Shah just might have played Andy Cohen. Nicki Swift asked body language expert Jason Lee to analyze Jen's Real Housewives of Salt Lake City reunion behavior with host Cohen. According to Lee, it was all clear in how Jen "prepared" to answer Cohen's questions. "Much like an actor or actress might need to prepare themselves for a scene before delivering the performance, a liar needs to prep themselves to deliver the lie," Lee explained. 
The moment in question about Jen's admission about her career was a total red flag for Lee. "You can immediately see her sink down and her shoulders raise, almost like a kid who knows they're about to get in trouble for something," Lee noted. "Additionally, you can see her breathing increase — a sign of nervousness — and the appearance of an obvious nervous and fake smile. This is Jen preparing to deliver what she already knows is going to be a lie." 
According to Lee, Jen is "visibly uncomfortable about the topic" of her career. Even Jen's response to co-star Heather Gay's compliment can be viewed by Jen as "validation to back up the lie," hence her genuine smile in the clip. "Compare the smile you see from Jen after Heather's comment to the smile she gives at the beginning of the clip when Andy brings up her work. The marked difference should be a big red flag that something is off here," Lee summed up, revealing that she "clearly has something to hide."