The 'Special Moment' Between Miranda Lambert And Blake Shelton Says A Lot About Their Relationship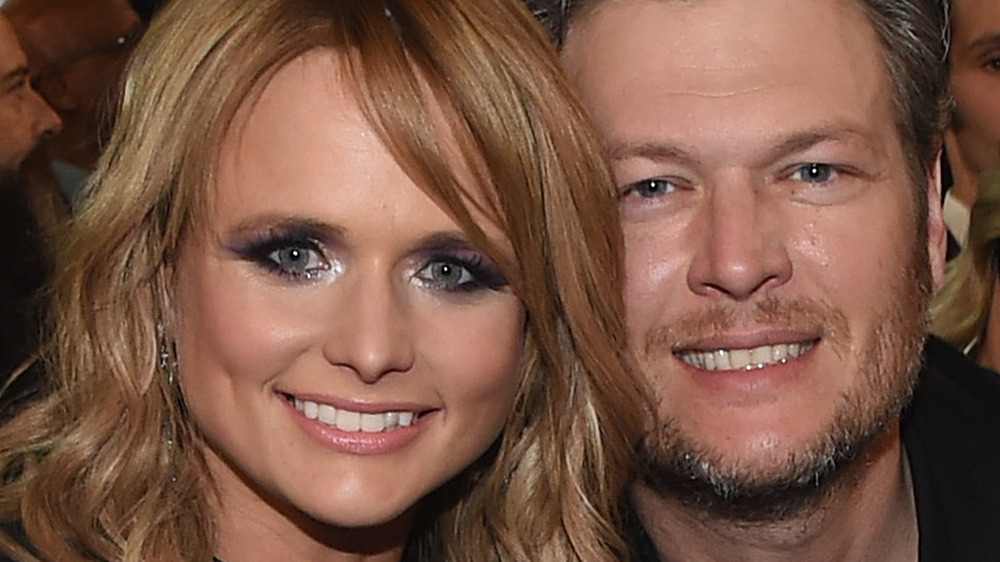 Larry Busacca/Getty Images
Back in the early 2010s, Blake Shelton and Miranda Lambert were one of the hottest couples on the music scene. Both musicians already established highly successful careers of their own, so once they started dating and eventually married in 2011, they became nothing short of a country power couple — until they weren't. By 2015, the couple announced their split, which came as a shock to fans who were rooting for the couple.
While their marriage did end in divorce, it doesn't mean that the whole relationship was bad and the couple's co-written ballad, "Over You," proves that. On a March 2021 episode of Essentials Radio on Apple Music, Lambert opened up about writing the song with her now ex-husband and explained why she's "so glad" to have that experience with him. 
According to People, "Over You" is about Shelton's brother, Richie, who died in a car accident in 1984. Lambert encouraged Shelton to open up about the trauma of losing his brother and suggested putting it into song form. "I'm so glad we shared that song and that it helped his family heal, to have that together," she explained. Notably, Lambert also referred to the co-writing process as "a special moment" between her and Shelton.
So, what does Lambert's admission of this "special moment" say about her relationship with Shelton? Mental health expert and chief psychologist at A Mission for Michael, Dr. Meghan Marcum, spoke with Nicki Swift and offered some insight into Lambert's confession. Keep reading to find out what she said.
Miranda Lambert's interview shows the respect she has for Blake Shelton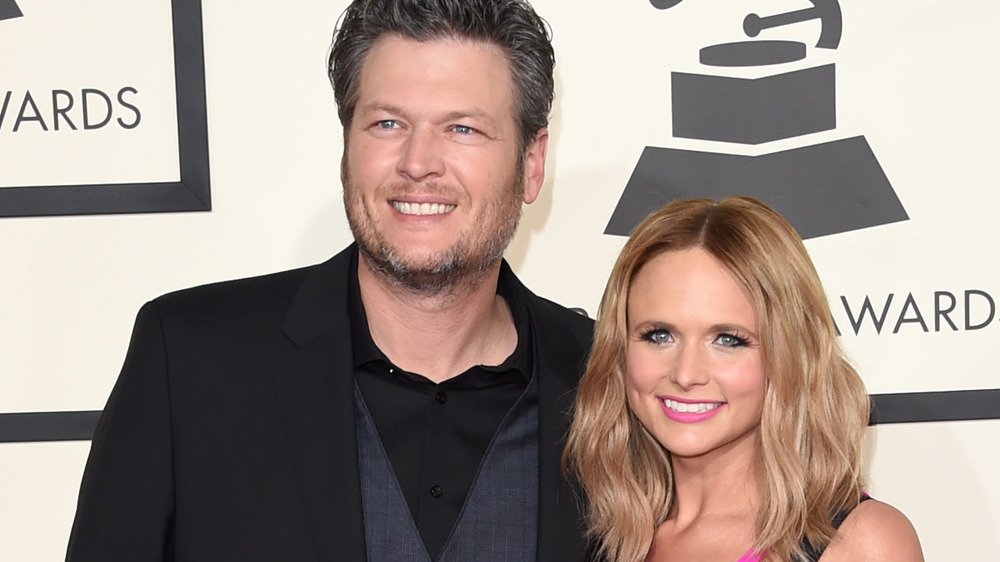 Jason Merritt/term/Getty Images
On a March 2021 episode Apple Music's Essentials Radio, Miranda Lambert opened up about writing the ballad "Over You" with now ex-husband Blake Shelton, sharing some fond memories. Mental health expert Dr. Meghan Marcum shared some insight with Nicki Swift about what Lambert's interview signifies about her relationship with Shelton.
"Writing a song about grief and loss together could have been an opportunity to continue the healing process for Blake and for Miranda to provide compassion and support as his wife and co-writer," Dr. Marcum explained. "Whenever someone can recall moments of love and connection with an ex, it means they see more than just the end of the relationship," she continued, adding that Lambert was able to "look past the division and remember aspects of their journey that were meaningful."
Dr. Marcum also noted that Lambert recognized the importance in knowing that "the song should come from Blake," explaining, "She knew it was his story to tell and wanted to help but not stand in his way." She continued, "The story indicates Miranda respects Blake enough to be mindful of the details she shared in telling this story."
"Looking back at life with our previous partners after time has passed can help us view those chapters in life as significant and worthwhile," Dr. Marcum added, noting that Lambert likely shared the story now since both she and Shelton have moved on with new relationships and separate lives.