Miranda Lambert Reflects On A Special Moment She Shared With Blake Shelton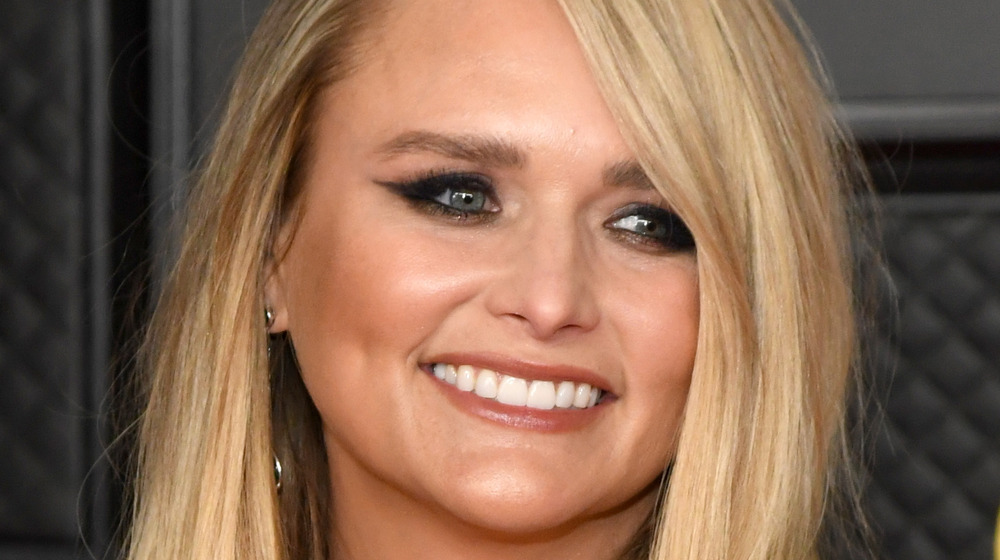 Kevin Mazur/Getty Images
It's been a while since Miranda Lambert and Blake Shelton were together, but it looks like the "Little Red Wagon" singer still highly regards her time with her fellow country star. The exes tied the knot in 2011 after five years of dating, but sadly they went their separate ways in July 2015, per Hollywood Life. However, it looks like things worked out for the best. Since their split, Lambert went on to marry former New York police officer Brendan McLoughlin in 2019, and as for Shelton, he got engaged to Gwen Stefani in October 2020 following four years as a couple.
But while Lambert's split from Shelton may be old news, the singer opened up about their relationship while discussing the meaning behind her song "Over You," which her ex helped her co-write, on Apple Music's Essential Radio. Keep scrolling for more details about Lambert's special moment with Shelton that lead to writing, "Over You."
Miranda Lambert showed Blake Shelton songwriting can help him heal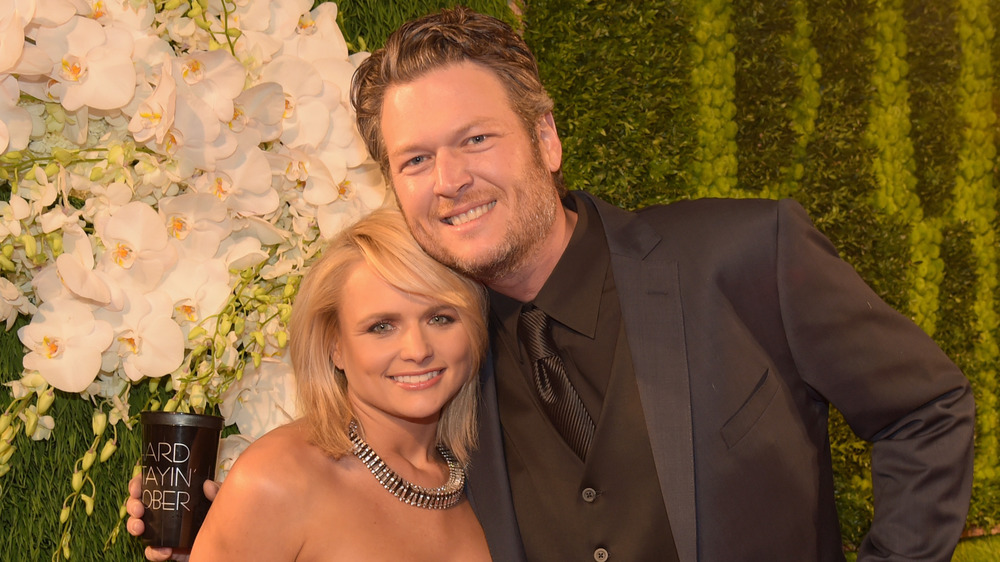 Rick Diamond/Getty Images
While discussing her greatest hits on Apple Music's Essential Radio, Miranda Lambert revealed that her song "Over You," has everything to do with Blake Shelton after the country star experienced tragedy. "My ex-husband, Blake, had lost a brother, and it's one of those moments where even if you're married to someone, sometimes you find something new about them," she told host Kelleigh Bannen on March 29, 2021, per Hollywood Life. "Dudes don't open up about things, but he started telling me about the experience of it all."
Retelling their conversation that led to their breakthrough, she continued, "And I was like, 'Have you ever written about it?' And he's like, 'No,' and he was like, 'Well, my dad just says, 'You don't get over it. You just get used to it.'" She added, "And I was like, 'Well, could we write it? Do you want to try, or is that invasive?' You don't know how to... I would never try to write your story because I didn't live it, but maybe I could help because I'm an outside perspective, but I feel your pain talking to me right now."
With Lambert's help writing the song and her vocals on the track, "It was really a special moment, and I'm so glad we shared that song and that it helped his family heal, to have that together," she added. It sounds like Shelton will always have a special place in her heart.