Lauren Graham Shares Eyebrow-Raising Details About What Dax Shepard Is Like As A Neighbor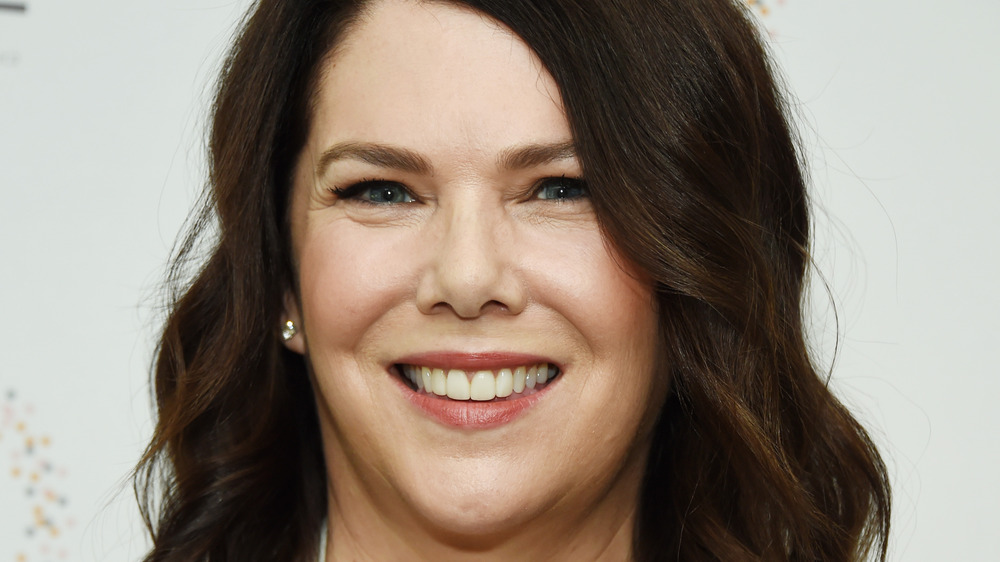 Amanda Edwards/Getty Images
Lauren Graham and Dax Shepard played brother and sister, Sarah and Crosby Braverman, on the hit television show Parenthood. Not many fans know that the two are actually real-life neighbors more than five years after the finale of the show aired. In her interview with Jimmy Kimmel on March 31, 2021, Graham revealed that she and Shepard live in the same neighborhood. Adding a third Braverman into the mix, it is believed that Graham lives with her boyfriend Peter Krause, who played Adam — Sarah and Crosby's brother — on Parenthood. According to Us Weekly, Graham and Krause have been dating since 2010, though they've been friends for even longer. All they need is for Erika Christensen to join them — she played the role of the fourth Braverman sibling, Julia — and they could get the band back together!
Shepard lives with his wife, actor Kristen Bell, and their two kids, Lincoln and Delta. And while Graham isn't exactly to hand Shepard some eggs over the fence, she told Kimmel that she passes his "beautiful house" on a regular basis. However, there is one thing in particular that really bothers Graham about having Shepard as a neighbor. Keep reading to find out what she said.
Lauren Graham revealed that Dax Shepard keeps his cars on his front lawn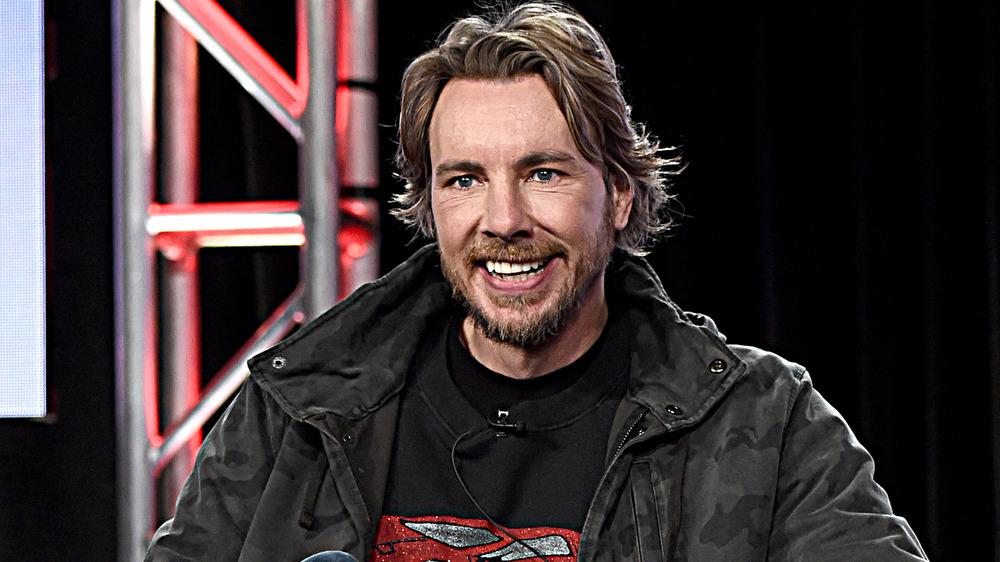 Amanda Edwards/Getty Images
According to Lauren Graham, there's something that Dax Shepard has in front of his house that really brings down the neighborhood. "He has this thing that I assumed was just for these times, which is the most massive band tour bus you've ever seen. I pass this every day and I'm like, 'Gosh, when are they going to get rid of the bus?'" Graham told Jimmy Kimmel. She went on to tell Kimmel that Shepard and Kristen Bell won't be getting rid of the bus anytime soon. "They're never getting rid of it, Jimmy. He bought that," Graham said. 
It's no secret that Shepard likes his cars — at least, that's what you'd gather if you drove by his home. In addition to the bus, Shepard has many of his vehicles on display outside, according to Graham. "He basically took what others might consider to be the front lawn and turned it into a massive driveway for all his cars," she told Kimmel. But her comments were made in good fun, of course. "He rides around topless on a motorcycle. You have to just love him. He's my brother," Graham said.