Michael Strahan Has An Update To Share About His Makeover
Rodin Eckenroth/Getty Images
Michael Strahan turned heads when he revealed on March 30, 2021, that he underwent a procedure to close his iconic tooth gap, sharing the results via a video posted to Twitter. It turns out that it was a huge April Fools' joke that started two days early.
The former NFL player took to his Twitter on April 1, 2021, to respond to people who were unhappy about the removal of his tooth gap. "I know a lot of you were wondering, 'It's gotta be [an] April Fool's joke, he's gotta be joking with the teeth,'" he began. He then thanked his "boy", Dr. Lee, at Smile Design Manhattan for "hooking a brother up" and admitted he was surprised to see his fans so shocked by the news. "I didn't know so many people really cared," he continued.
Strahan then reflected on the interactions he has had with people over the years who told him he gave them the confidence to rock their own tooth gaps. "I just wanna tell you guys that you know I appreciate all that love that you show and be you, live the way you wanna live, do what makes you happy because I did and I am happy that I did it." After his inspirational speech, he pulled down his mask and yelled, "April Fools!"
Just like fans had a lot to say about Strahan removing his tooth gap in the first place, they had just as much to say about the prank.
Michael Strahan fans laughed along with the host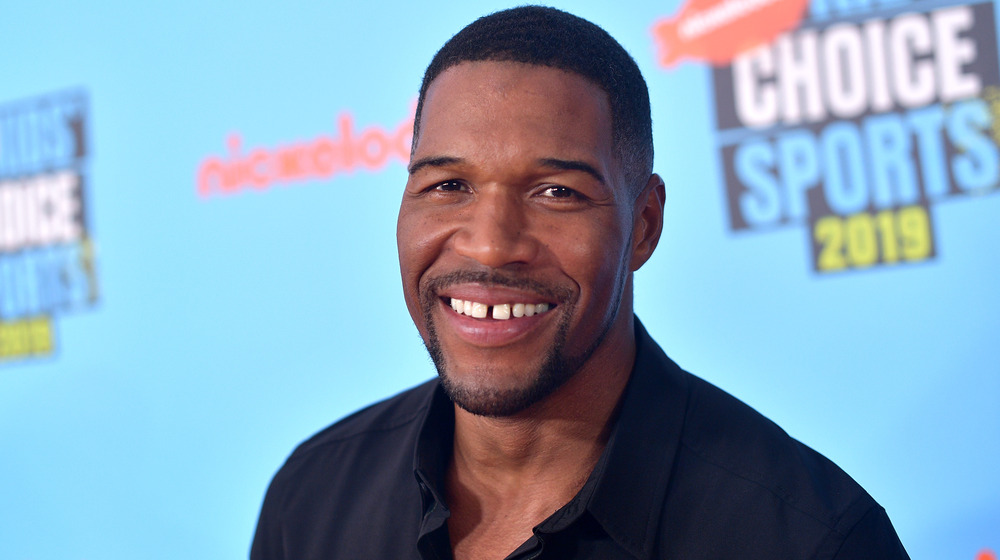 Matt Winkelmeyer/Getty Images
Michael Strahan caused a stir among fans when he revealed he closed his iconic tooth gap — and they weren't shy about admitting their disbelief. "Yeah but gap teeth kids everywhere looked up to you & many can't afford to have this done b/c it's considered 'cosmetic' ~sincerely, a kid who grew up gap-toothed," one stunned fan wrote in response to his head-turning news. Another said they "miss" the gap.
Now, fans are celebrating the fact that the gap is still intact, and humbly admitting they were fooled. "GOOD. I know it's your face, but I was disappointed that you closed the gap, hoping it was an April Fool's joke. So as it turns out, I *wasn't* disappointed after all!" a relieved fan tweeted. "Wait what!? I feel so gullible rn. Whoever photoshopped this... good job ya jerk. Lol," another hit back.
The Good Morning America host said in his Twitter post that the gap is "here to stay" and is "not going anywhere anytime soon." He also admitted that he felt a bit guilty about the whole thing, but had a "good time" with the joke. He concluded, "My momma likes it, so there you go. For you Momma."