Saweetie And Quavo Just Broke Their Silence On Their Messy Breakup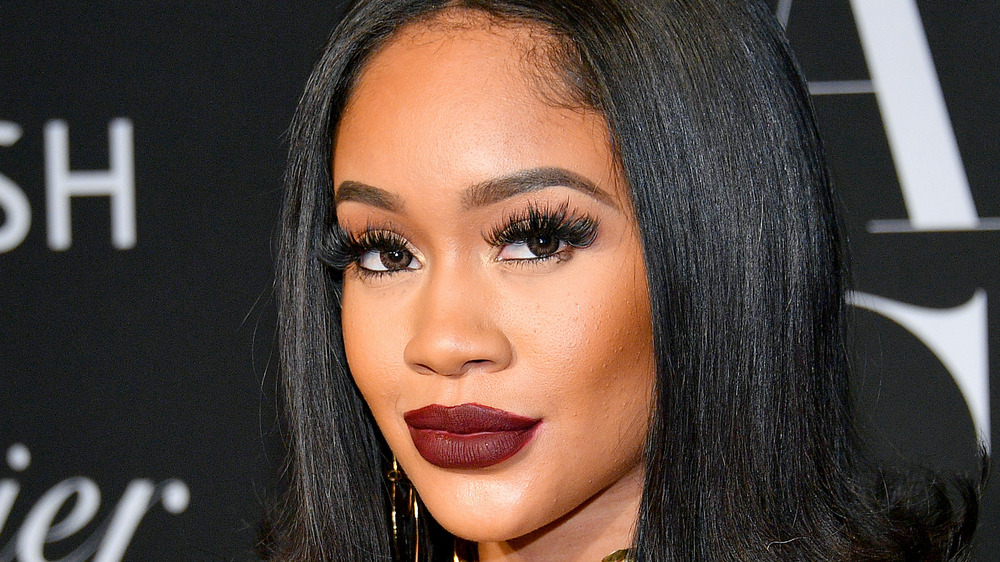 Dia Dipasupil/Getty Images
Rappers Saweetie and Quavo have released separate statements addressing a video of them involved in a physical altercation in an elevator, which surfaced after the pair broke up in March 2021. The celebrity couple had been dating since September 2018 when the Migos rapper first entered Saweetie's DMs. As she later told GQ, Quavo was her "only celebrity crush" at the time. "I always thought he was fine," Saweetie revealed. "I liked his voice. I thought he was sexy."
When their two-year relationship came to an end in 2021, Saweetie explained what happened in a series of tweets on March 19, 2021, seemingly implying that he had cheated on her. "I've endured too much betrayal and hurt behind the scenes for a false narrative to be circulating that degrades my character," she wrote on Twitter. "Presents don't band aid scars and the love isn't real when the intimacy is given to other women."
The "My Type" rapper went on to say that she had "emotionally checked out a long time ago" and "walked away with a deep sense of peace and freedom." Quavo wasn't going to accept her point of view, however, as he tweeted: "I had love for you and disappointed you did all that. You are not the woman I thought you were." Saweetie simply replied, "Take care."
The speculation about their split escalated when shocking surveillance footage of them fighting in an elevator was discovered on March 30, 2021.
Both rappers have spoken out about the footage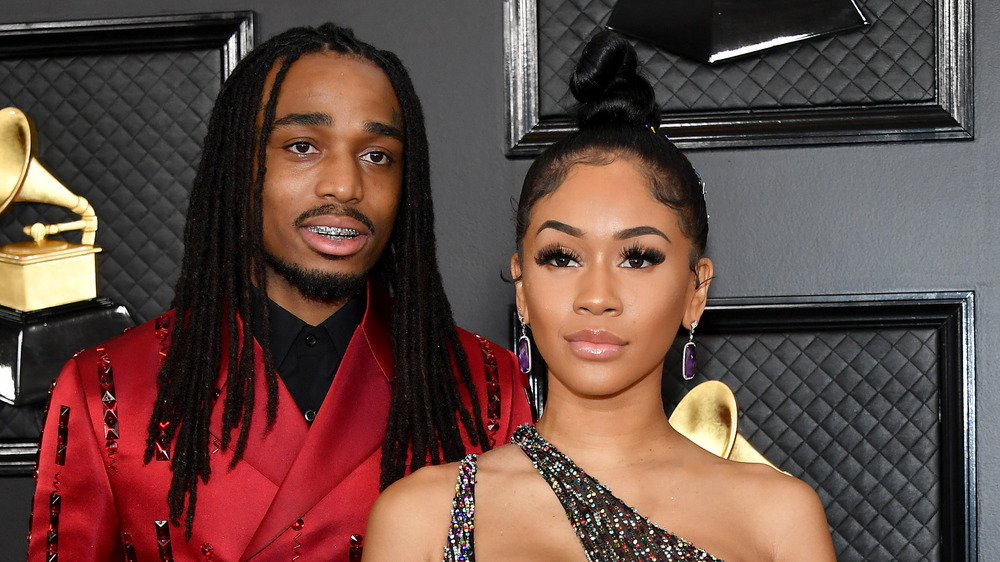 Amy Sussman/Getty Images
The physical altercation caught on camera reportedly happened in a North Hollywood residence that Saweetie was renting in 2020, according to TMZ. Both rappers have spoken about the fight, denying assumptions that it had anything to do with their split.
"This unfortunate incident happened a year ago, while we have reconciled since then and moved past this particular disagreement, there were simply too many other hurdles to overcome in our relationship and we have both since moved on," Saweetie told TMZ on April 1, 2021.
Quavo insisted that the video wasn't proof of domestic abuse in his own statement, which he gave to TMZ later that day. "We had an unfortunate situation almost a year ago that we both learned and moved on from," the Migos rapper said. "I haven't physically abused Saweetie and have real gratitude for what we did share overall."
TMZ also reported that the Los Angeles Police Department has opened an investigation into the incident and wants to meet with both parties. As of this writing, neither Quavo nor Saweetie are facing any charges.
If you or someone you know is dealing with domestic abuse, you can call the National Domestic Violence Hotline at 1−800−799−7233 or TTY 1−800−787−3224. You can also find more information, resources, and support at www.thehotline.org.