Quavo And Saweetie's Breakup Keeps Getting Messier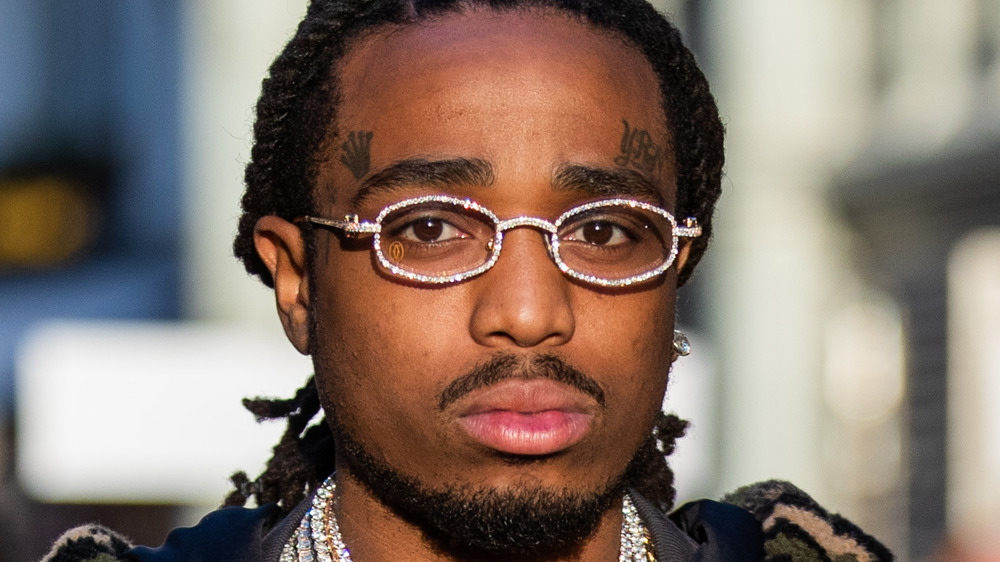 Christian Vierig/Getty Images
Breakups aren't fun — especially when you're in the spotlight. Migos rapper Quavo and "Best Friend" artist Saweetie are the latest exes to be embroiled in a hasty public split, as the former musical duo called it quits after three years together.
Saweetie announced the breakup news on Twitter on March 19, 2021, writing, "I'm single. I've endured too much betrayal and hurt behind the scenes for a false narrative to be circulating that degrades my character. Presents don't band-aid scars and the love isn't real when the intimacy is given to other women." After hinting that she left her relationship with Quavo due to alleged infidelity, Saweetie followed up with a second tweet. "I emotionally checked out a long time ago and have walked away with a deep sense of peace and freedom," she penned. "Excited for this new chapter of elevation."
Considering Quavo and Saweetie have flaunted their once-fairytale-like romance on social media, fans were shocked to hear about their unexpected split and soon took to the social media platform to express their feelings. "How you cheat on Saweetie? SAWEETIE??!!" one tweet read, while another Twitter user echoed, "Smh, you deserve better. He missing out on something special." A third person added, "Wait a minute lemme read this again... we was rooting for y'all."
As of this writing, Quavo has yet to address Saweetie's cheating accusations, but he did break his silence on their relationship coming to an end. Keep scrolling to find out why this celeb breakup is getting messier. 
Quavo was 'disappointed' by Saweetie's breakup announcement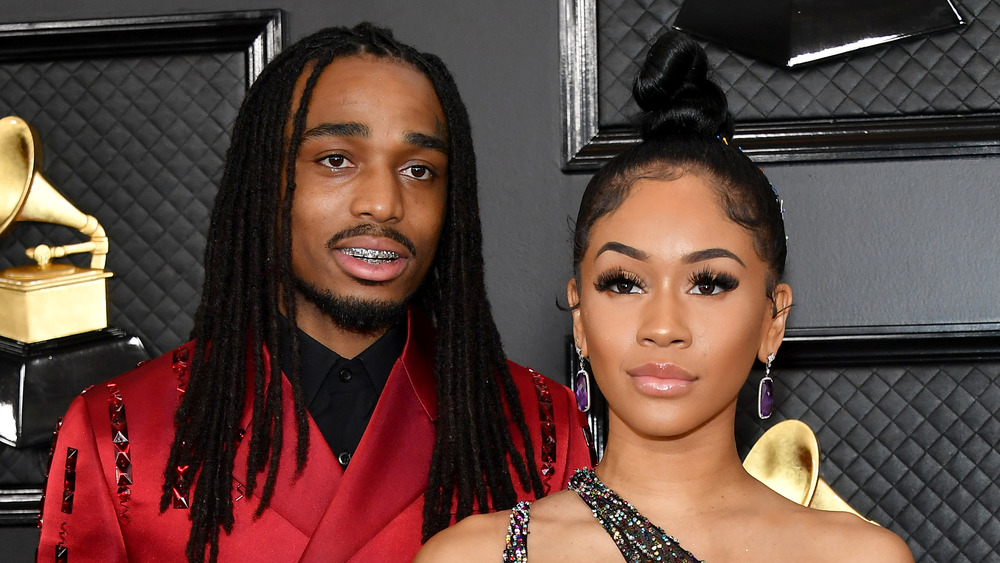 Amy Sussman/Getty Images
Just hours after Saweetie revealed she was no longer dating Quavo on Twitter, the Migos member took to the social media platform himself and did not hold back when speaking out about his split from the "Tap In" singer.
"I know you want to make this into a show so I'll play my part just this one time," Quavo wrote on Twitter on March 19, 2021. "I don't normally put my business out there, especially my personal life. I feel the need to address this so there are no false narratives." The "Bad and Boujee" rapper continued in a second tweet, "I had love for you and disappointed you did all that. You are not the woman I thought you were. I wish you nothing but the best."
Quavo and Saweetie's breakup comes less than a month after the duo had an extravagant Valentine's Day celebration. The "My Type" artist shared photos of the two posing around a sea of roses on Instagram. Previously in January 2021, Saweetie opened up about their relationship to Page Six, saying, "The moment I realized that Quavo really loved me is when he saved me some of his food. Those are the things that really matter: the things that have no price on them. The Bentley is cool but I'm really into intimacy and how you treat me with my emotional feels."
Hopefully these two can move on in peace.