The Real Meaning Behind 'Hello' By Pop Smoke Featuring A Boogie Wit Da Hoodie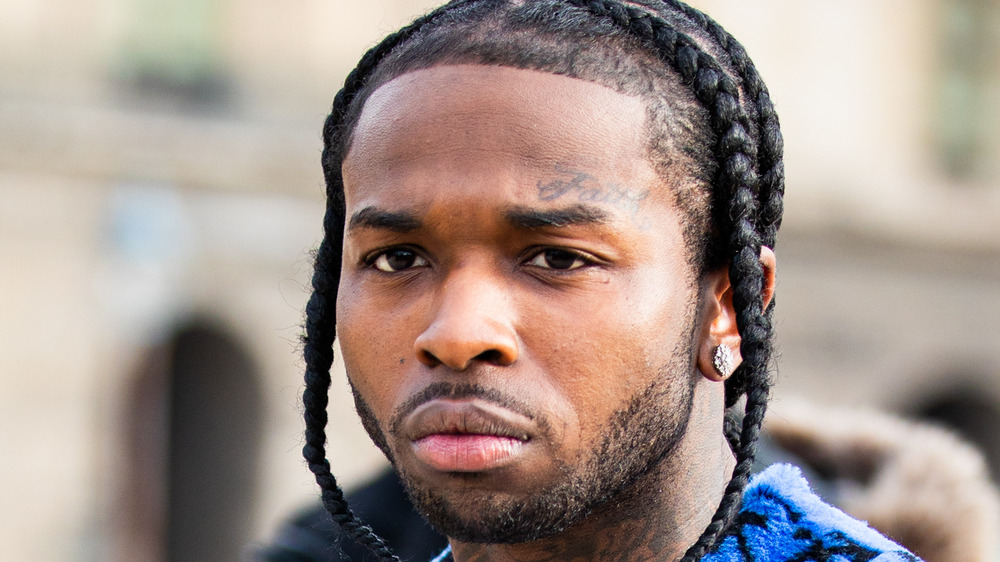 Claudio Lavenia/Getty Images
New York rappers Pop Smoke and A Boogie Wit da Hoodie may be a hit with their male audience, but the duo surely knows how to swoon the ladies with their smooth voices and catchy lyrics. In the past, we've seen both rappers take a romantic route in their music. For instance, A Boogie won the ladies over with ballads, such as "F***ing & Kissing" and Robin Thicke-assisted track "Bad Girl." As for Pop, he's experimented with the topic of love on his posthumous tracks, "What You Know Bout Love" and "Something Special."
Fortunately for fans of both rappers, the duo joined forces on their second collaboration, "Hello," to rap about the things they love most: women, basketball, and being from New York City. The song peaked at No. 31 on the U.S. Billboard Hot 100 chart, spending over 20 weeks on the chart. Here's the real meaning behind the track.
Pop Smoke and A Boogie address themselves as the 'Kings of New York' on 'Hello'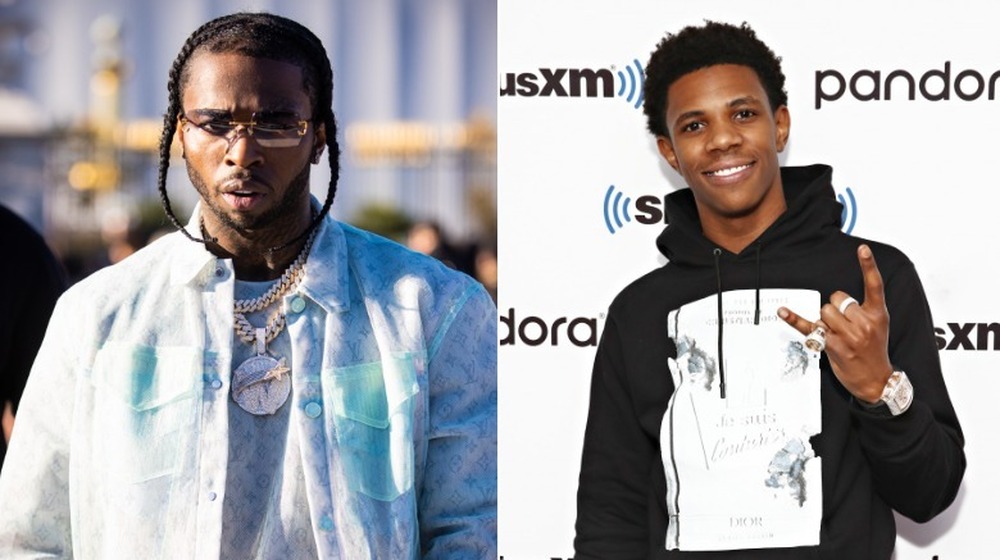 Claudio Lavenia, Cindy Ord/Getty Images
There's no secret that Pop Smoke's infectious sound made him an immediate star. When the Brooklyn native stepped on the mainstream scene with his 2019 hit, "Welcome To The Party," he became the commercial face for New York's blossoming drill genre. While that seems like a huge accomplishment in his career, Pop received heavy criticism for his songs lacking versatility in beats and flow. However, the late rapper's posthumous album, Shoot For The Stars, Aim For The Moon, proves those claims wrong by exploring different genres such as Reggae and R&B.
Most importantly, Pop Smoke delivers quality bars over slower beats, such as his A Boogie-assisted track, "Hello." In the song, Pop opens up the track by rapping of his ideal woman in the lines: "I like my b*****s redbone, a** fat, Jell-O/ Lightskin, yellow, iced out, hello." He goes on to don himself the "King Of New York," comparing himself to NBA star Carmelo Anthony. The line also doubles as a reference to the 1999 film King Of New York starring Christopher Walken (ironically, Pop uses the actor's name on his song, "Christopher Walking").
A Boogie seems to co-sign Pop's de facto name at the end of the second verse: "I'm the King of New York, and on God/ If Pop was alive, it would've been two of us." Clearly, 6ix9ine should step aside for the real kings of New York.