Inside Donald Trump Jr. And Kimberly Guilfoyle's New Home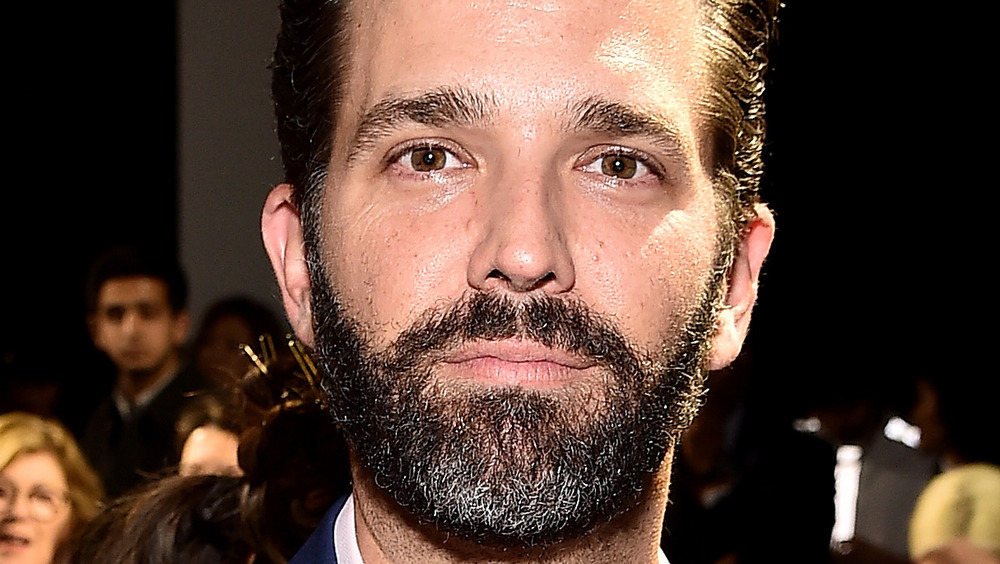 Theo Wargo/Getty Images
2021 has been a year of change for the Trump family. Patriarch Donald Trump left the White House in disgrace after being impeached for a second time, this time over his role in the Capitol riots. Tiffany Trump got engaged to her longtime boyfriend, and Eric Trump couldn't stop losing Twitter followers.
Most importantly, though, the family left D.C. to live a lavish life in Florida. Ivanka Trump and her husband Jarred Kushner bought a massive house in a bougie Miami complex next to Tom Brady and Gisele Bündchen. Meanwhile, the former president and first lady quickly settled into life in Palm Beach.
Don Jr., the eldest Trump, had more going on than just changing states, though. He also took a big step with his girlfriend, former news anchor Kimberly Guilfoyle. For context, Guilfoyle has also had a whirlwind of change over the last few years. While 2020 saw her speaking at the Republican National Convention and getting increasingly serious with Don Jr., years earlier, she was married to Democrat Gavin Newsom, who is currently the Governor of California, per Insider.
So, what exactly is this big step that Guilfoyle and Don Jr. just took? They got a brand-new mansion. Here's everything we know about their fancy new pad.
Don Jr. is looking for the deals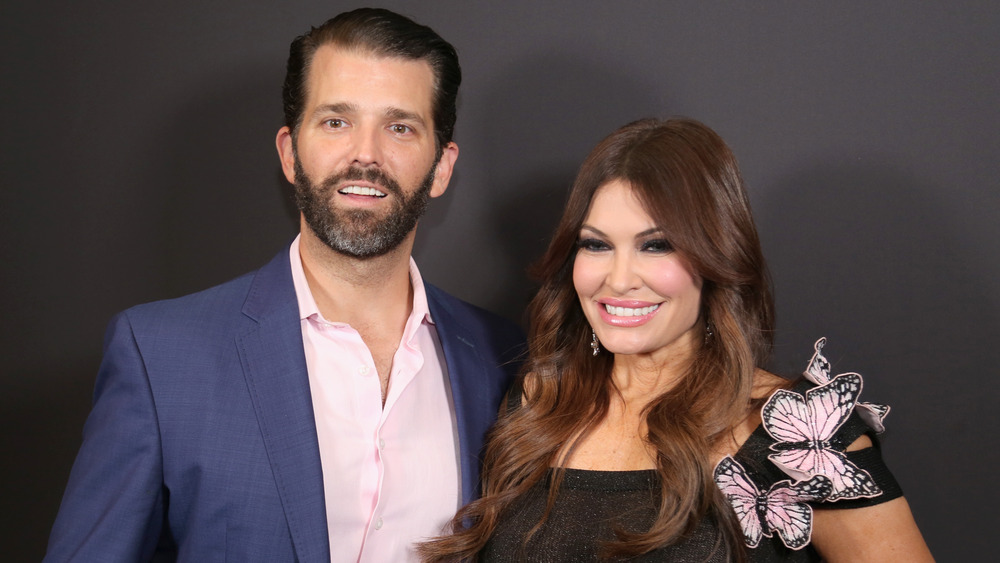 Manny Carabel/Getty Images
In April 2021, Donald Trump Jr. and Kimberly Guilfoyle splashed out major dough on a new home in Jupiter, Florida. The mansion is located just 20 miles away from his father's home base of Mar-a-Lago, per Yahoo! News. What's more, they got a great deal. The couple snagged the six-bedroom, 11-bathroom mansion for $9.7 million. That might sound like a lot, but it's a pretty good get considering that the house hit the market for $19.9 million back in 2017, according to The New York Post.
It seems that family was also a consideration when buying the new home. Not only is the mansion centrally located near Don Jr.'s father and stepmom, as well as a family golf course, but most importantly, it's in the same town as Don Jr.'s ex-wife and five children.
The kids will undoubtedly enjoy their dad's new home, as it comes with some pretty cool fixtures. The property, which is located in a gated community, includes a pool, a dock, and a game room — as well as a fitness room, bar, and massage/spa room for the adults, per the New York Post.