Robin Thicke, Paula Patton Going To Therapy With Son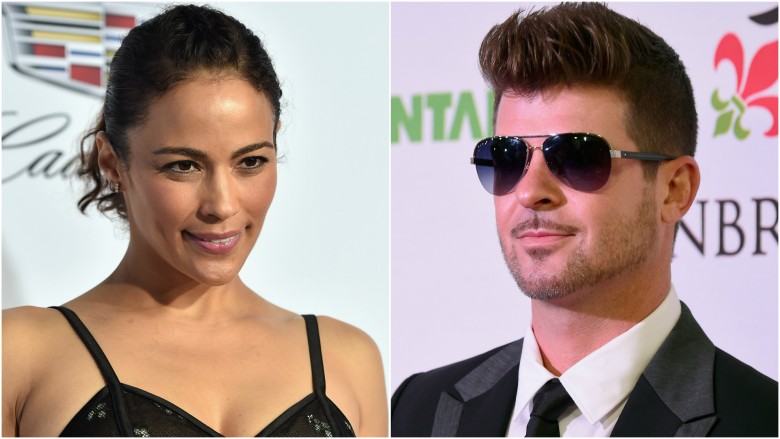 Getty Images
Singer Robin Thicke and actress Paula Patton's ugly custody battle has reportedly taken a civil turn. According to People, the divorcees have been going to therapy with their 6-year-old son, Julian. A source told the magazine, "While Julian has remained in his mother's care, both parties are working with a therapist who is advising on Julian's best interest. The family attended their first joint therapy session this weekend. Ms. Patton will continue to do what is right for her son." A second source added, "Robin wants to keep Julian's best interests at heart."
As Nicki Swift previously reported, the couple divorced in 2014 after 9 years of marriage and have been fighting over custody of Julian, with Patton, 42, alleging Thicke, 39, was physically abusive to the child. In court papers obtained by People, Patton's legal team wrote that she had "become concerned about [Thicke]'s drinking and drug use, as well as the forms of punishment he is using to discipline Julian" and that school officials "advised [her about] comments and statements Julian made to them about the way [Thicke] hits and punishes in private...[Julian's] behavior has become very concerning...[Julian] has become very tense" and reportedly slips into "what appears to be a trance" and has developed a "slight stutter."
The "Blurred Lines" singer refuted those claims in a court filing obtained by E! News, saying, "It is my understanding that Paula is accusing me of 'excessive spanking.' I am told that Julian reported to the school that I spanked him and that the school made a report to the Department of Children and Family Services. On a very rare occasion, and only as a last resort, I will use light spanking, but it is consistent with the law—open hand on the butt. This is the type of discipline to which Paula and I agreed during our marriage."
On Jan. 13, 2017, TMZ reported Thicke went to Patton's home to retrieve Julian, per their custody agreement and brought police with him. Sources say deputies spoke with Julian, who reportedly claimed to be scared of his father; cops said they would not force the child to go against his will. Thankfully, the site also reported that the Deja Vu (2006) actress and her ex are working out their differences and finding "middle ground" on custodial issues, so hopefully this nightmare will be over soon for all involved.