The Real Meaning Behind DMX's Name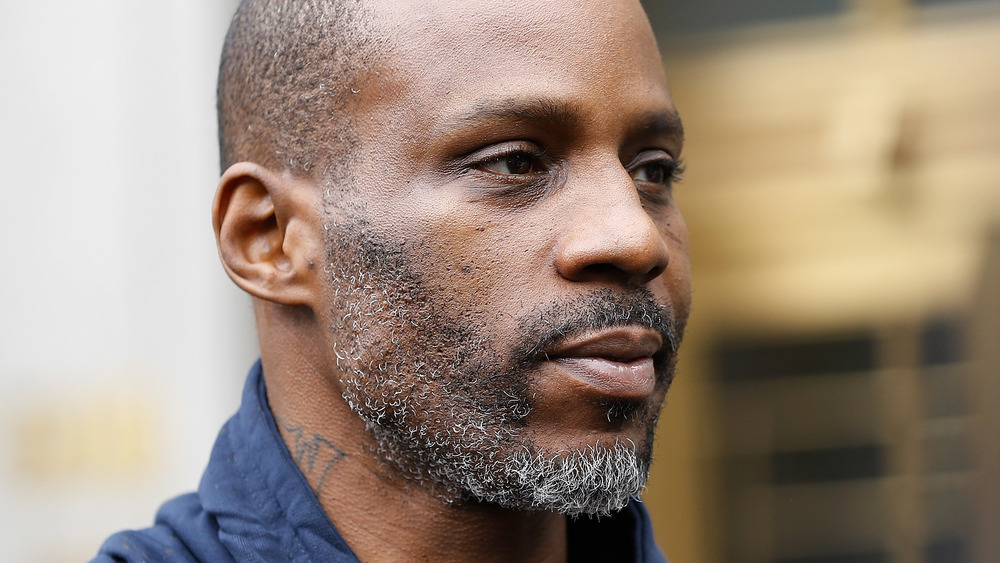 John Lamparski/Getty Images
For fans of DMX, perhaps the most prominent member of the Ruff Ryder hip hop collective, April 3, 2021 has become a day marked by the looming shadow of uncertainty. As TMZ first reported, the 50-year-old rapper was rushed to a hospital in the New York city of White Plains, located in Westchester County, and was declared to be in critical condition by medical staff due to an overdose. Sources who spoke to TMZ under anonymity told the outlet that, though DMX was detected to have "some brain activity," he is in a "vegetative state." As of the time of TMZ's report, the same insiders disclosed that doctors revealed the rapper "may not make it."
While fans and followers of DMX are, at the time of this writing, still awaiting updates on the status of his health, many of them have also returned to delving into his extensive discography, his life story, or both. And while members of his fan base — or anyone who grew up listening to his singles on the radio in the 90s and early aughts — might know him best under his professional moniker, a number of them might also be unaware of exactly how (or why) he chose it as his stage name. So what's the story behind the mononym "DMX"? Read on after the jump to find out. 
DMX got his name from an unusual inspiration
Scott Dudelson/Getty Images
Romeo Must Die actor and hip hop artist DMX, born in 1970 under the name Earl Simmons, launched his foray into the rap scene at the tender age of 14, according to his 2003 autobiography E.A.R.L.: The Autobiography of DMX. As the "Ruff Ryders Anthem" rapper recounted in his memoir, DMX first took up the art of the verse during his stay at a residence for unhomed youth in Yonkers, N.Y. after escaping an abusive family environment. It was there that he began to write lyrics and perform them in front of friends and classmates, both of whom encouraged him to pursue a musical vocation down the road. 
After befriending another young rapper, Ron Ready — with whom he would later co-found the Ruff Ryder rap collective — he then chose his life-long pseudonym. Per DMX, he selected the three-letter acronym for the stage as a reference to the Oberheim DMX digital drum machine, which he used to eke out beats during his time. Later, as DMX stated in his autobiography, the meaning behind "DMX" became two-fold: per the rapper, fans later ascribed it to stand for "Dark Man X," though it is unclear when his fan base began that attribution (via AllMusic).
Nicki Swift sends their best to DMX, as well as his family, friends, and fans during this difficult time.
If you or someone you know is struggling with substance abuse and mental health, please contact SAMHSA's 24-hour National Helpline at 1-800-662-HELP (4357).