How The SAG Awards Made History In 2021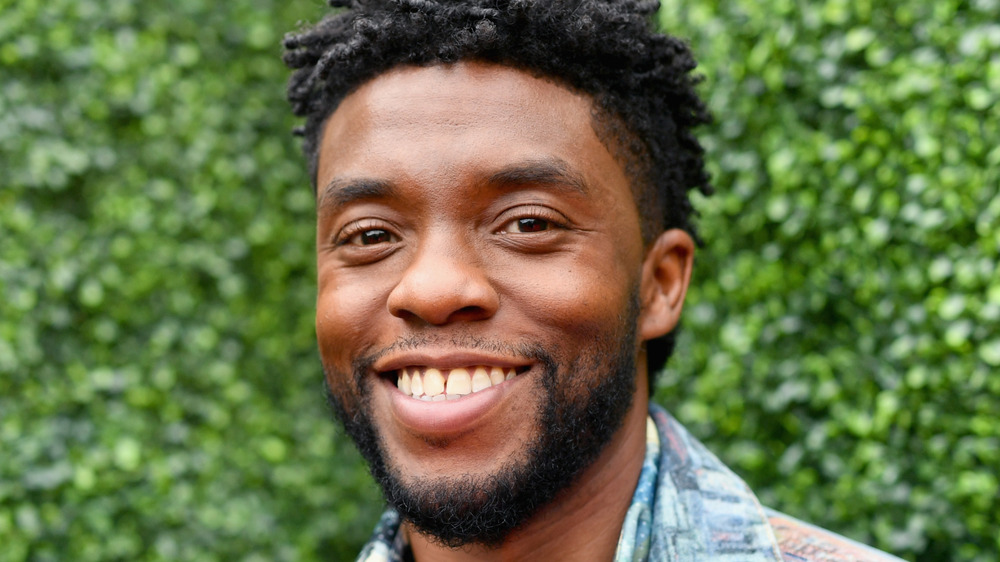 Emma Mcintyre/Getty Images
The Screen Actors Guilds Awards made history in more ways than one during its 27th year. While the pandemic has seen a lot of "firsts" in the way annual awards shows are now produced, the 2021 SAGs on April 4, 2021 reflected society not only through its ceremony, but also winners. The SAGs — which honor the top performances in television and films — is generally considered one of the shorter awards shows at two hours. However, this year, the virtual event was shortened to just one hour and was fully pre-recorded, per Hollywood Reporter.
So while we might have been watching the ceremony on the edge of our seats at home, nominees were informed of their win days before the event aired. Therefore all video-chat acceptance speeches were pre-taped also — sadly no crying in real-time with our favorite stars. Unsurprisingly, the changes were made as a way to mitigate risk for nominees and presenters amid the pandemic.
Aside from logistical matters, the event did have some exciting outcomes — by way of nominees and winners. For the first time in SAGs history, each of the top four film categories went to people of color.
People of color dominated the SAG Awards for the first time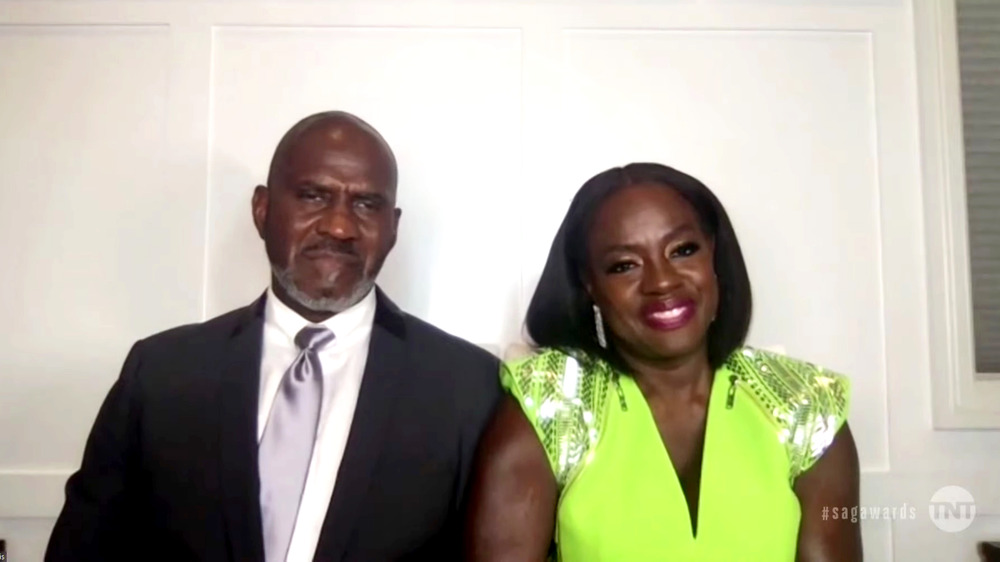 27th Annual Sag Awards/Getty Images
The SAG awards, which are voted by members of the Screen Actors Guild, saw four people of color win big for the first time since the show began in 1995, per HuffPost. Chadwick Boseman posthumously won best actor for his work in Ma Rainey's Black Bottom, while his co-star Viola Davis won best actress also for the film based on a heated Blues recording session during the 1920s.
This is the second time Davis won the top SAG Award, previously scoring one for The Help back in 2011, making her the first Black woman to have two best actress SAG wins under her belt, per Awards Daily. During Davis' acceptance speech, she thanked "beautiful" Boseman (per People), which followed on from best supporting actor winner Daniel Kaluuya's tribute to the late actor.
Kaluuya dedicated his win for Judas and the Black Messiah to his Black Panther co-star when he said, "This one's for Chadwick Boseman," per People. Boseman's widow, Simone Leeward Boseman, accepted his SAG — as she did with his other awards this year — during an equally emotional speech. "If you see the world unbalanced, be a crusader that pushes heavily on the seesaw of the mind. That's a quote by Chadwick Boseman," she said. The actor died in August 2020 after a private four-year battle with colon cancer, per People.
When it came to best supporting actress, however, 73-year-old Youn Yuh-jung nabbed it for her work in the Korean/American film Minari. 
Youn Yuh-jung couldn't believe she was being 'recognized by Westerners' at the SAGs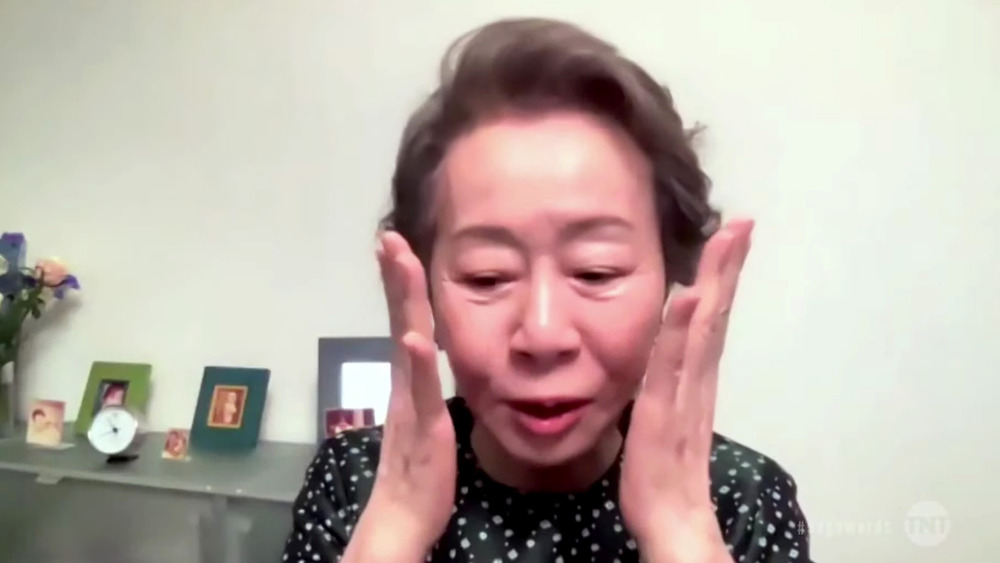 27th Annual Sag Awards/Getty Images
Youn Yuh-jung couldn't contain her surprise and gratitude when she won best supporting actress for her role in Minari. Her win was a double milestone, being not only the first Korean, but first Asian woman to win any SAG award in a film category, per Hollywood Reporter. Previously, Sandra Oh won a SAG on the TV front for Killing Eve back in 2019.
"I don't know how to describe my feelings. I'm being recognized by Westerners! My English is not perfect," Youn said (per People). "I'm really pleased and happy and thank you for the SAG-AFTRA. Thank you, so much thank you, Olivia, Glenn, Maria and everybody. Thank you." 
Despite being considered a household name in her native South Korea, Youn previously described herself as "a Far East nobody" to Vulture — yet that all could change with a potential Oscar win. She's up for best supporting actress again at film's highest awards ceremony with the SAGs often slated as a precursor to the Oscars. "Me, a 73-year-old Asian woman could have never even dreamed about being nominated for an Oscar," she recently told The New York Times. 
While the Oscar nomination may have been a shock to Youn as a Korean woman, perhaps a win could be in the cards. Take a look at Parasite — it scored a best cast SAG and then went onto slaying the 2020 Oscars with six titles. Anything is possible.