Who Was Angela Lansbury's Late Husband, Peter Shaw?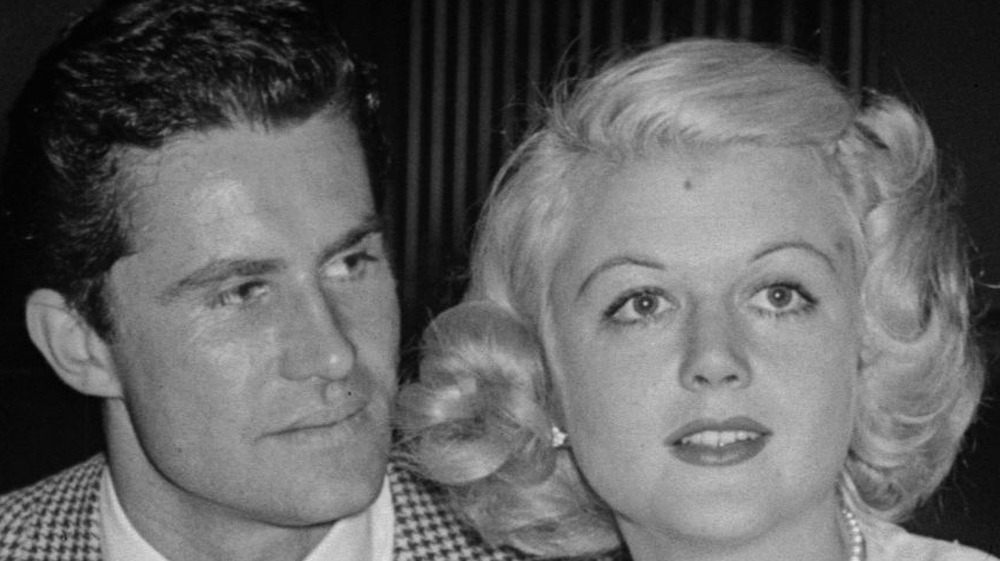 Stroud/Getty Images
Dame Angela Lansbury has enjoyed an acting career for more than eight decades and remains a high-profile star who is still talked about. Her successful work in theatre, television, and on the big screen has been a topic of discussion along with her love life.
Lansbury first got married in September 1945 to actor Richard Cromwell, who was most known for starring in The Lives of a Bengal Lancer and Jezebel. Less than a year later, their marriage came to an end and was very short-lived. The reason for their split was because Cromwell was a gay man who hadn't publicly come out yet, according to Lansbury in a 2017 Radio Times interview. The duo remained friends until Cromwell's death in 1960, so it wasn't all bad.
Lansbury ended up getting married again after finding love in English actor and producer Peter Shaw, who is the father of her two children. Keep reading to find out more about their relationship.
Angela Lansbury and Peter Shaw remained together until his death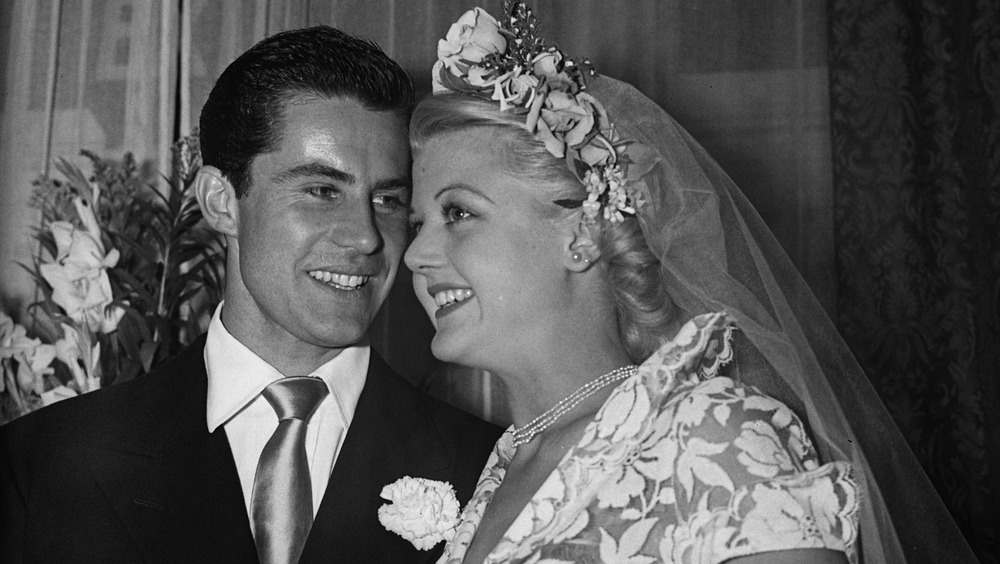 Walter Bellamy/Getty Images
Angela Lansbury and Peter Shaw tied the knot in London in 1949, per Los Angeles Times. Before his relationship with the Nanny McPhee actor, Shaw had a son, David Charles Shaw, in 1944 with his previous partner, Mercia Squires. After walking down the aisle together, Lansbury and Shaw had two children of their own — son Anthony Pullen Shaw and daughter Deidre Angela Shaw.
According to Los Angeles Times, Shaw was born in Reading, England, and served in the British army during World War II and first met Lansbury later on when working for MGM Studios as an agent. Although, like his wife, he also pursued an acting career and starred in Sons of the Sea and The Exile. In 1987, Shaw and his two sons launched their own production company, Corymore Productions, at Universal Studios. They co-produced the hit television series Murder She Wrote, in which Lansbury played the main role of Jessica Fletcher.
Lansbury and Shaw remained together until his death in 2003. The British star died at age 84 at his Brentwood home in England of congestive heart failure. According to Fabiosa, Lansbury said she and Shaw had a "perfect relationship," adding "Not many people can say that. He was everything to me: We were partners at work, as well as husband and wife and lovers. I don't know how we had such a long marriage, but the simple fact was that we were devoted to one another."