Mariah Carey's Reaction To Her COVID-19 Vaccine Is Causing Quite A Stir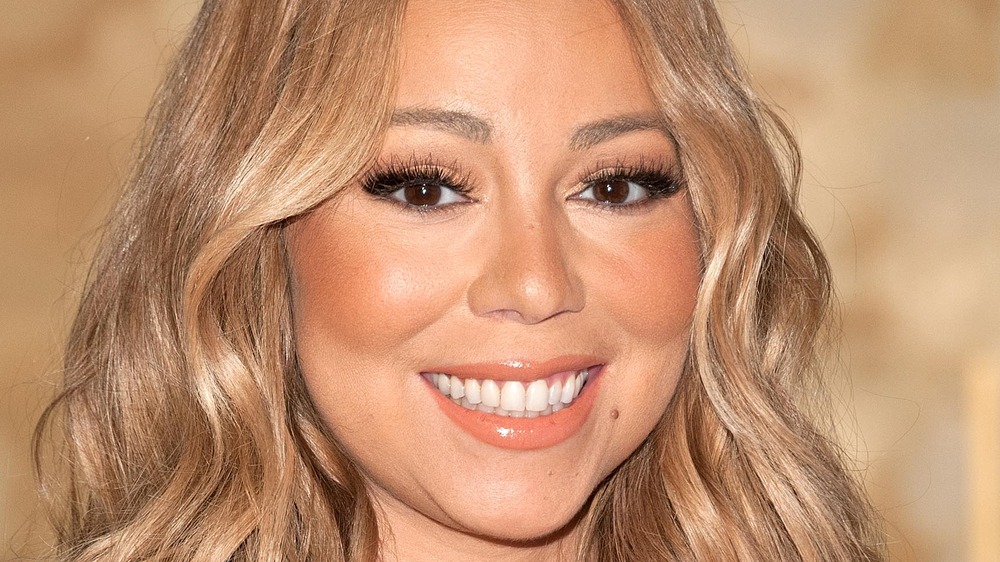 D Dipasupil/Getty Images
Mariah Carey received her first dose of the COVID-19 vaccine, and shared a video of her experience to Instagram on April 3, 2021. The songstress decided to have someone film her as she sat on an examination table. Carey wore black leggings and a black, short-sleeve top, along with a pair of black, knee-high boots. She sported a black mask and a pair of sunglasses as she talked into the camera. Carey admitted that she was both "excited and nervous" as the nurse prepped the dose. 
Before getting the shot, Carey thought back to the beginning of the coronavirus pandemic when she posted about her and her kids washing their hands. "Here we are, all the way from that first post, washing my hands with Roc & Roe in New York, trying to encourage people to really be safe," she said, adding "You know, we're still in this battle together." Keep reading to find out why Carey's reaction to the COVID-19 shot is causing a stir.
Mariah Carey hit a high note when the needle went in her arm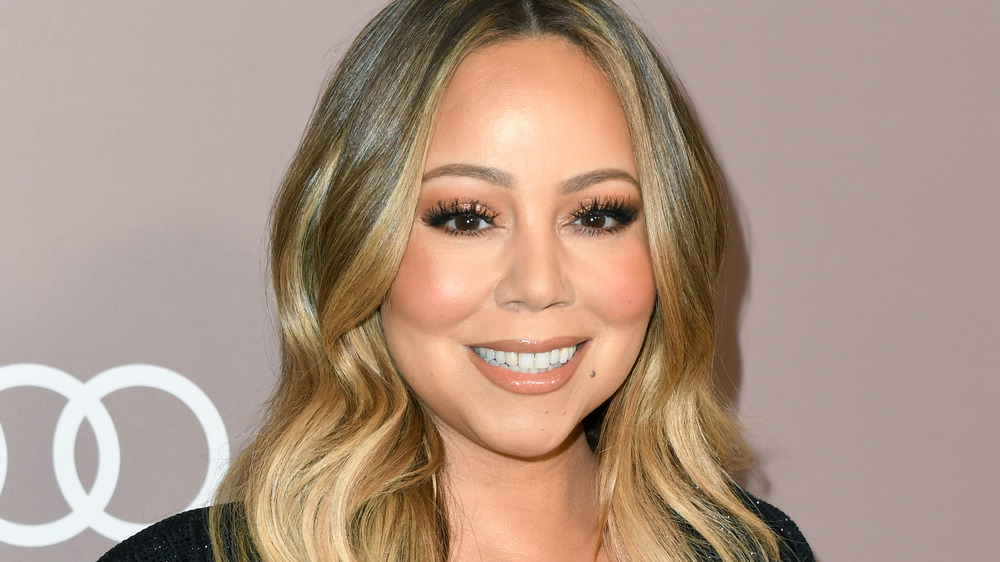 Jon Kopaloff/Getty Images
In her Instagram video, Mariah Carey joked about having to talk over people while sitting in the doctor's office ahead of receiving her COVID-19 vaccine. She admitted that she had calmed down a little before a nurse pushed the sleeve on Carey's shirt up. The person administering the shot told Carey to relax her arm before inserting the needle. Just then, Carey let out a high-pitched scream of sorts.
Carey captioned the post "vaccine side effect: G6," adding the musical notes emoji. The "G6" refers to the musical note, suggesting that the "Always Be My Baby" singer hit it when the needle went into her arm! Carey clutched her other first as the vaccine was injected, but appeared relieved once the whole thing was over. She clapped her hands, pulled down her sunglasses, and said "here we are, hoping for the best. Encouraging you guys to do it when you can. We're all in this together, as we've said." Carey ended her video with a "Love you much." Carey received a ton of positive feedback on the post, and may even do another when she goes back for her second shot in a few weeks.