Daniel Kaluuya Takes A Shot At The Royal Family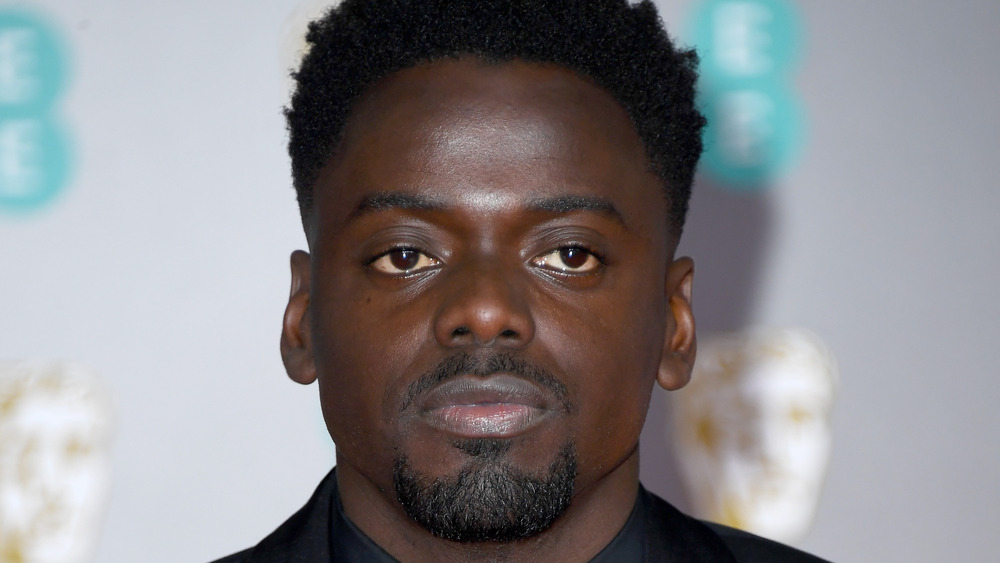 Gareth Cattermole/Getty Images
Prince Harry and Meghan Markle's tell-all interview with Oprah Winfrey continues to make waves, even a month after it initially aired on March 7, 2021. Among the most shocking claims, Meghan revealed that while she was pregnant with Archie, there were "conversations" within the palace regarding the potential skin tone of her son. She added that she had struggled with suicidal thoughts due to a racial onslaught of lies and poor treatment by the British press, but was turned away when she reached out for help. 
The allegations of racism were so damaging to the royal brand that Buckingham Palace was forced to respond. "The issues raised, particularly that of race, are very concerning," an official statement read. "Whilst some recollections may vary, they are taken very seriously and will be addressed by the family privately."
Prince William also broke his silence on the subject to tell a Sky News journalist (via People), "We are very much not a racist family." However, despite the attempt at damage control, it seems many viewers have already made up their minds about the royals. Not only that, but the royals were the butt of the joke on an April 3, 2021 episode of Saturday Night Live, when Daniel Kaluuya took to the stage to host the episode. So, what did he say about the royal family?
Daniel Kaluuya joked about his skin tone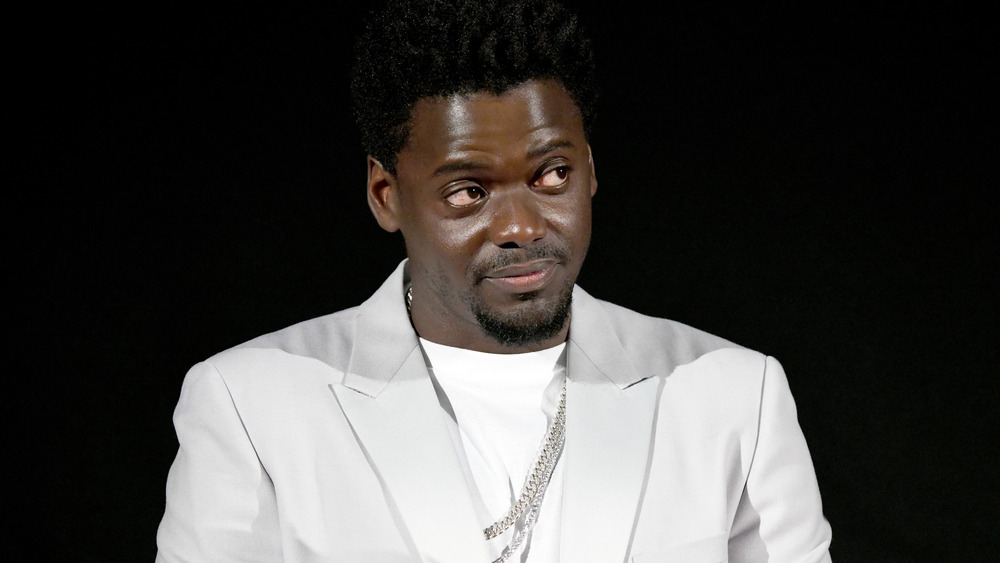 Michael Kovac/Getty Images
British-born actor Daniel Kaluuya stepped up for his opening Saturday Night Live monologue with a clear reference to Meghan Markle and Prince Harry's interview. "I know you're hearing my accent and thinking, 'Oh no. He's not Black. He's British.' I'm here to reassure you that I'm Black, and I'm British," he joked. "I'm what the royal family was worried the baby would look like."
The star then proceeded to compare British racism with American racism. "Let me put it this way. British racism is so bad, white people left," he said. "They wanted to be free — free to create their own kinds of racism. That's why they invented Australia, South Africa, and Boston."
It's a humorous spin on the recent allegations of racism within the royal family, but jokes aside, Kaluuya has made it his mission to pursue acting roles that help further the dialogue on racism and injustices faced by millions of Black individuals. Starring in the 2021 historical biopic Judas and the Black Messiah gave Kaluuya the chance to educate himself about the civil rights movement and portray "his responsibility to awaken Black people" (via NPR). He also drew on his real-life experience with racial profiling for the 2019 film Queen & Slim, according to the New York Post. This may have been Kaluuya's first turn on SNL, but something tells us it won't be his last.