Inside DMX's Relationship With Aaliyah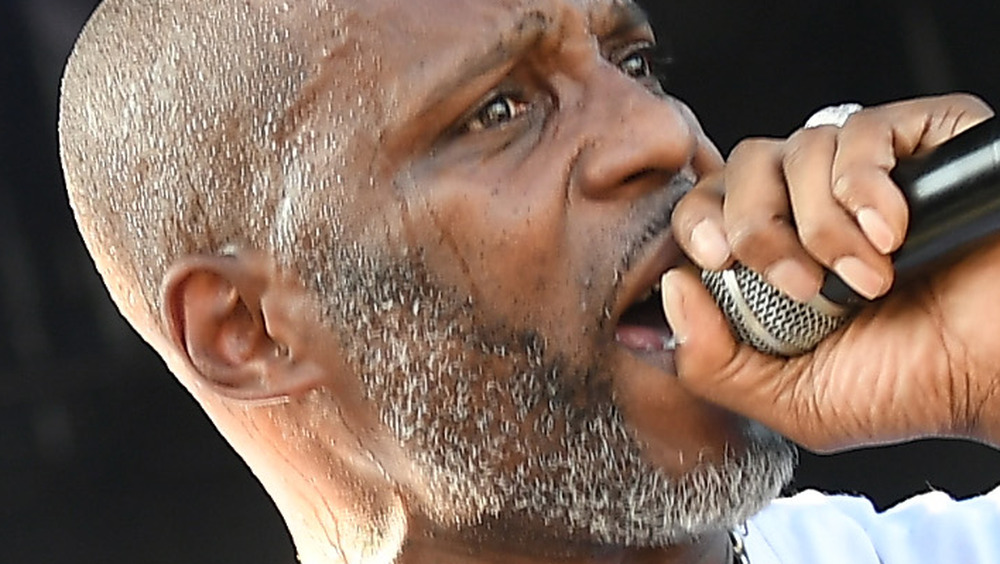 Paras Griffin/Getty Images
DMX (real name: Earl Simmons) is one of the most successful rappers of the 2000s. Fans love him for his multiple hits, including the multiplatinum single, "Party Up (Up In Here)," as well as four number one albums. He's also been nominated for quite a few Grammys.
DMX is currently in White Plains Hospital in Westchester, New York, following a heart attack on April 2, 2021, according to CNN. Despite rumors of an overdose, it is not clear what caused the heart attack. There have been contradicting reports about DMX's condition, and with CBS News reporting that DMX "had been taken off life support and was breathing on his own," though when asked to verify that information, Richman replied, "Not to my knowledge." There were also reports that DMX is in a "vegetative state," via The New York Times.
Well wishes and prayers flooded Twitter as soon as the news broke. Fellow rapper Ja Rule wrote, "Prayers up for my brother DMX." Missy Elliott shared a photo of the rapper and tweeted, "Prayers for DMX and his family." Eminem seemed shaken by the news, writing, "Prayers out 2 @DMX & his family!! True legend!! Pullin 4 u please stay strong!!"
DMX has also made headlines for his deep friendship with late female rapper Aaliyah. Keep reading for more details about the pair.
The truth about DMX's relationship with Aaliyah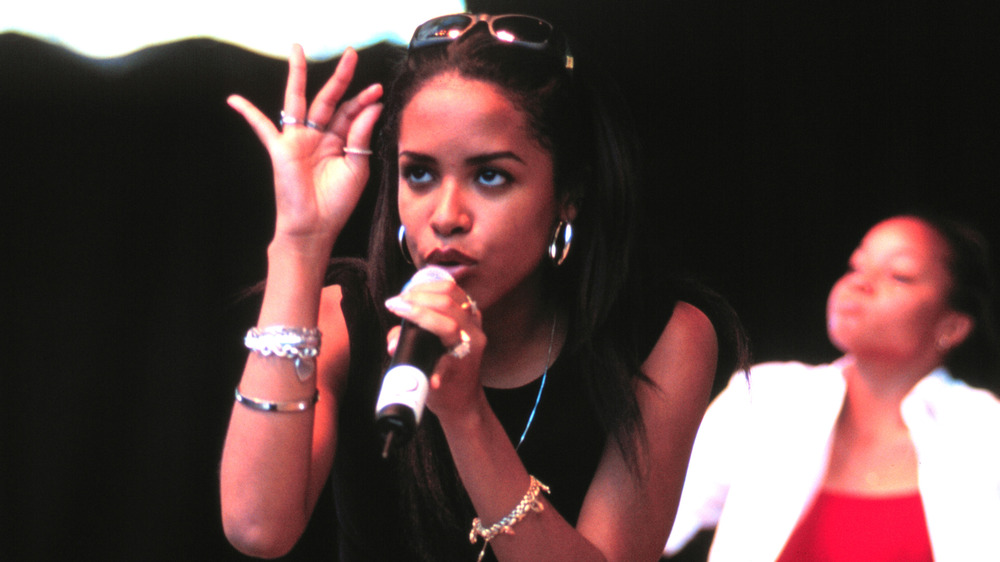 Tim Mosenfelder/Getty Images
DMX and Aaliyah starred in the 2000 movie, Romeo Must Die, per the Associated Press. They even performed together on "Come Back in One Piece," which was featured on the soundtrack.
In 2011, DMX revealed, via Billboard, how he was asked to be in the film, and it was anything but typical. "When I was on tour [Aaliyah] and Joel Silver came to my dressing room to see if I wanted to be a part of the movie," he said. "Most people would have their people call, but she came herself. I'm like, 'Is this a trick question? You have to ask me if I want to be in a movie with Aaliyah? Hell yeah.' We met up in Vancouver to [do] Romeo Must Die."
Although they did not officially date, DMX clearly had love for Aaliyah. "She had a presence on TV that was incredible. It was sexy but kind of gangster." DMX took her to his old stomping grounds in Mount Vernon and Yonkers, New York to film the music video for "Come Back in One Piece." According to DMX, "She was easy to talk to and down to earth. Aaliyah made you feel comfortable, with her and with yourself. That's one hell of a combination."
Aaliyah died on August 25, 2001, but DMX still feels her presence. He thanked her for the "priceless" memories they shared. "I love you and miss you," he said in a tribute video.

If you or someone you know is struggling with substance abuse and mental health, please contact SAMHSA's 24-hour National Helpline at 1-800-662-HELP (4357).