The Truth About DMX's Struggle With Addiction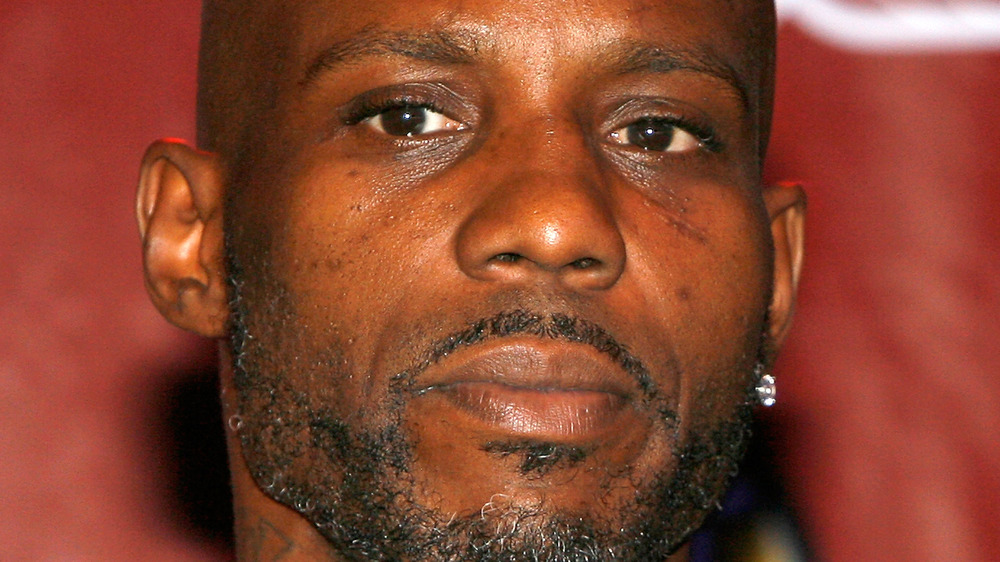 Mike Lawrie/Getty Images
DMX was tragically rushed to hospital on April 2, 2021, after TMZ reported that the rapper suffered a heart attacked triggered by an purported drug overdose. A family member told the outlet that paramedics attempted to resuscitate him for 30 minutes, during which time he was deprived of oxygen. Sources claimed that the "X Gon Give It To Ya" rapper was said to have "some brain activity," but was in a "vegetative state" as doctors reportedly warned his close friends and family of the possibility that he may not recover.
A statement issued by DMX's rep read: "Earl 'DMX' Simmons was rushed to the hospital after collapsing at home. At this time he remains in ICU in critical condition. Earl has been a warrior his entire life. This situation represents yet another road he must conquer." DMX has not made much of a secret of his troubled life, which has included multiple stints in prison and years of financial struggles. The rapper has also been candid about his tragic drug addiction, opening up about his struggles to tell his story in his own words. 
DMX was first introduced to drugs at age 14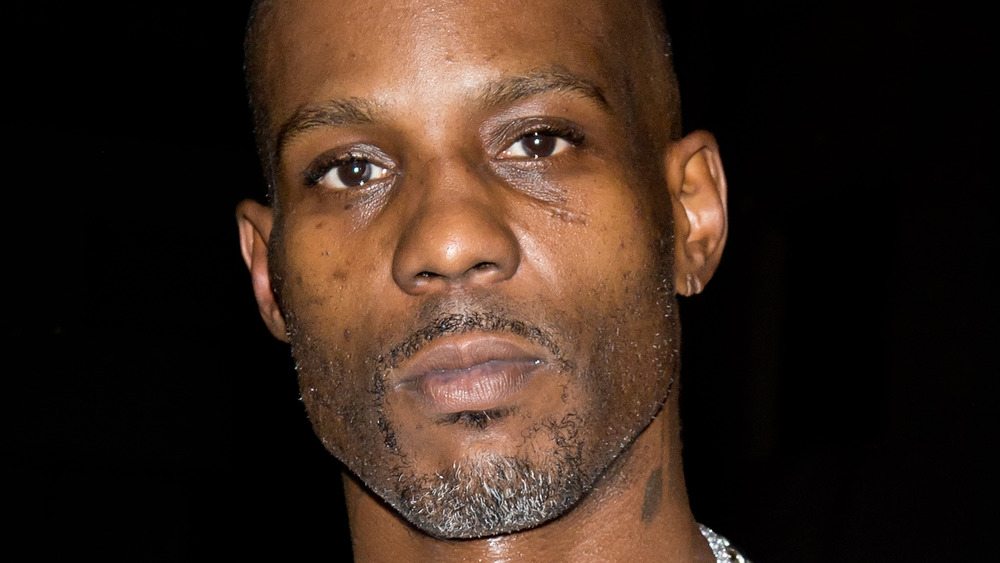 Drug addiction has sadly played a big part in DMX's life for years, and his alleged April 2021 overdose was not his first. In 2016, Page Six reported he almost died after an overdose in a parking lot and had to be rushed to a nearby hospital. 
His first experience with drugs came at 14 years old when he was given a blunt to smoke by his mentor, but was not told the contents. "Why would you do that to a child? He was like 30 and he knew I looked up to him. Why would you do that to someone who looks up to you?" he asked while speaking to Talib Kweli on People's Party in 2020. DMX got himself clean prior to his 2021 relapse and said he learned "to deal with the things that hurt me." He admitted he always saw speaking out as a "sign of weakness," but realized "it's one of the bravest things you can do."
DMX also shared that he was on a better path during a 2017 HipHopDX interview. He said he did not take drugs anymore and would only occasionally drink, but his issue was always with hard drugs. "I think we kinda knew that was the problem... Of course it was the problem. I got in trouble and all that s**t. It's not worth it. I spent too much time doing things. It's just not worth it," he said. We wish DMX a speedy recovery.

If you or someone you know is struggling with substance abuse and mental health, please contact SAMHSA's 24-hour National Helpline at 1-800-662-HELP (4357).