How Many Times Did DMX Really Go To Jail?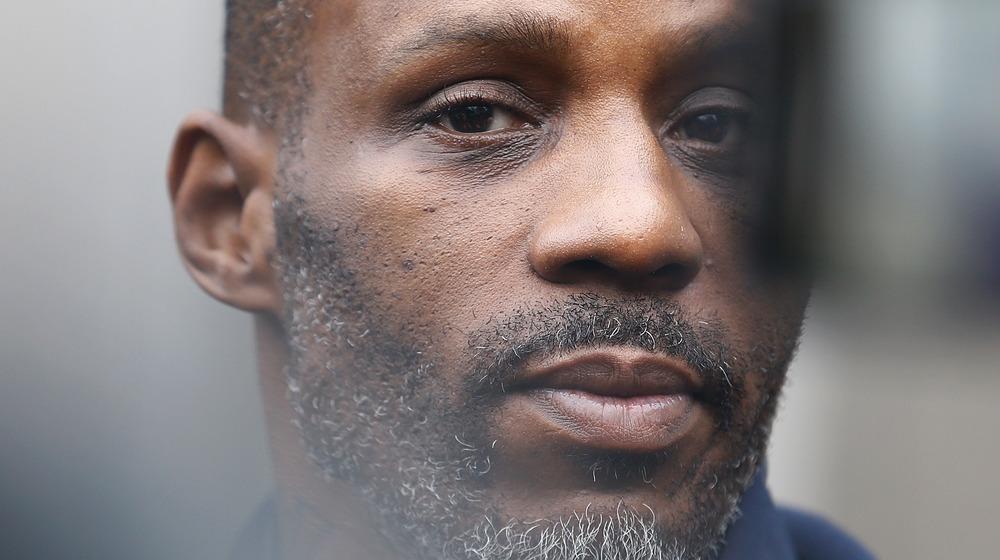 John Lamparski/Getty Images
It's fair to say rapper DMX does not exactly have a squeaky clean image. His legal issues have been well documented and his past was thrust to the fore once again in the wake of his serious health emergency on April 2, 2021. DMX (or X, as he's also known) was rushed to the hospital following a heart attack thought to have been caused by an overdose.
DMX has not kept his difficult past a secret, though, and he has been open about his time behind bars. Speaking to GQ in 2019, he got candid about what it's really like on the inside and how he coped with it. He admitted he actually found "solace" while locked up, but said that it was, of course, a struggle knowing he could have been doing whatever he wanted on the outside. "I knew that at any given time I could be smoking a cigarette and enjoying a glass of Hennessy, eating what I want. There's so much more to life," he said. 
DMX also confessed that there was once a point where he would actually go inside almost by choice, noting, "Before I really had a life, jail was a playground." He added, "I'd be like, 'I'm going to jail and have fun.' You know what I'm saying? People were sneaking weed in. I was sneaking into different cell blocks and battling rappers and s**t. Jail used to be fun." But how many times has DMX really been to jail and why? Read on to find out.
DMX has been to jail at least 30 times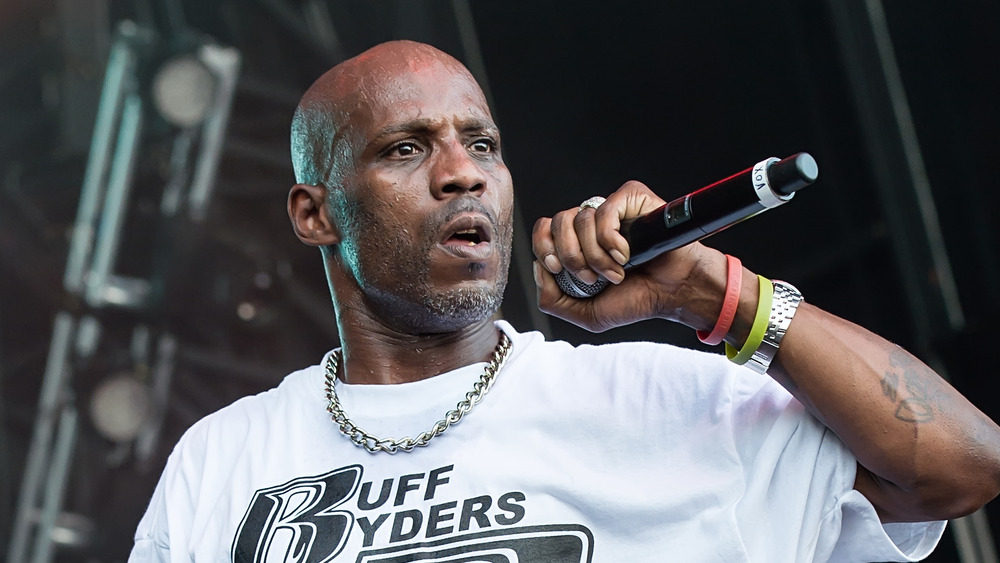 Gilbert Carrasquillo/Getty Images
In his 2019 GQ profile, DMX admitted he has been to jail at least 30 times in his life for multiple crimes. X first went to prison in 1986 after he stole a dog from a junkyard and he was ordered to go to the juvenile unit of a New York facility for two years. Per Classic Hip Hop Magazine, the rapper managed to escape, though his mother forced him to return to see out his sentence. He served his time, but did not stay on the outside for long. He was back behind bars in 1988 for carjacking.
His jail stints did not stop after he achieved success as a rapper, either. As reported by Medium, DMX has been behind bars for a string of serious offenses, including resisting arrest, reckless driving, driving without a license, animal cruelty, drug possession, disorderly conduct, possession of a weapon, tax evasion, and failure to pay child support.
DMX also got himself into trouble while already in jail and shared how he believes he's been a "target" for police officers. While speaking to GQ, he spoke out about being sent to solitary confinement. "I went to the hole once because I was paying people for their phone time. Because you only get 300 minutes a month. That's not enough time to talk to my baby," he claimed. He shared there was another time he got into trouble after being caught with a bag of wine. Thankfully, it seems DMX has not been on the inside since he was last released in early 2019 (via Medium).
If you or someone you know is struggling with substance abuse, please contact SAMHSA's 24-hour National Helpline at 1-800-662-HELP (4357).