Apple Martin Can't Stop Making Fun Of Her Mom Gwyneth Paltrow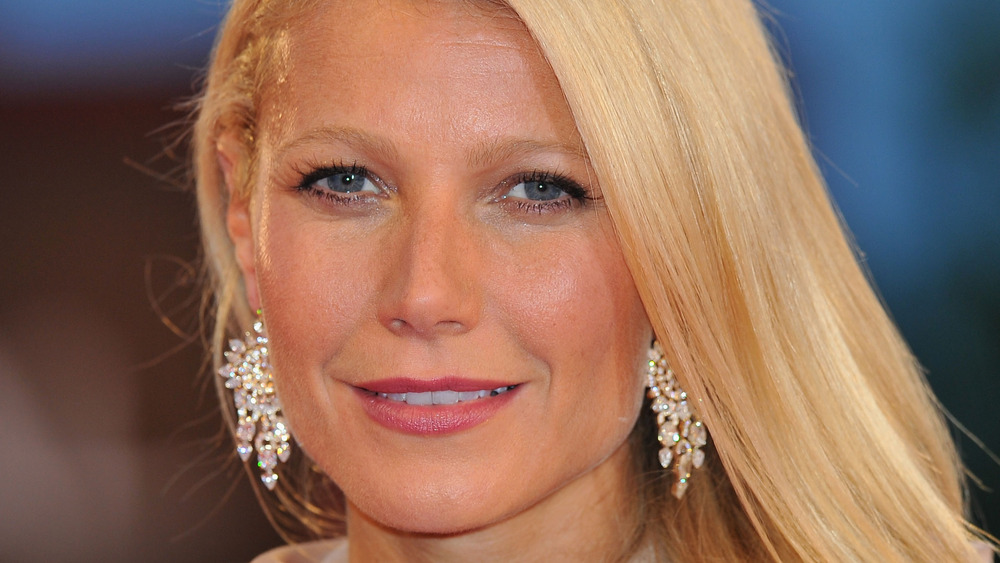 Pascal Le Segretain/Getty Images
Apple Martin has no problem messing around with her famous mother, Gwyneth Paltrow, and for that, we love her! Martin is just one of many celebrity mother-daughter duos who have a playful relationship with the press. Much like Lola Consuelos' hilarious ability to troll her mother, Kelly Ripa, Martin has a knack for telling it like it is on social media. The teenager has been featured on her mother's Instagram account a few times, and she's a spitting image of the A-lister.
In May 2020, Paltrow shared a series of photos of Martin on Instagram, exclaiming how she couldn't fathom that her daughter had just celebrated her Sweet Sixteen. "You are the light of my heart, you are pure joy," Paltrow wrote. "You are wickedly intelligent and you have the best, most dry, most brilliant sense of humor. I have the best time being your mom. I love our nightly evening chats when I really get to hear what's on your mind." The actor also expressed her sorrow that Martin's milestone birthday happened during lockdown amid the COVID-19 pandemic, but marveled at the fact that Martin makes the best of every situation. 
In April 2021, Paltrow shared a black-and-white photo of herself and Martin on Instagram, sharing that one of the "loves of my life" was part of a product launch. Keep scrolling for more details.
Gwyneth Paltrow's daughter, Apple Martin, should be a comedian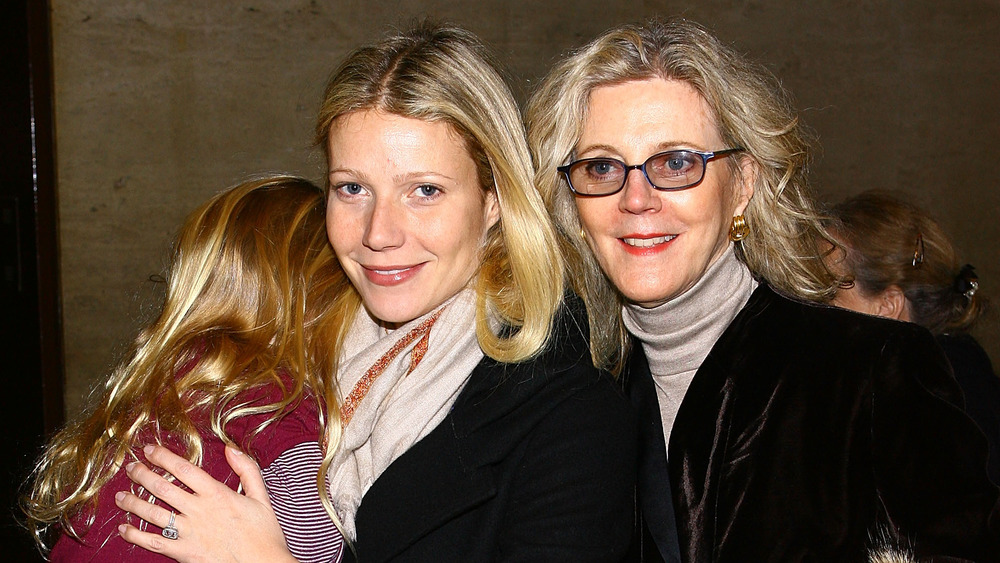 Scott Wintrow/Getty Images
Apple Martin made an appearance on Goop, the company made famous by Gwyneth Paltrow, and all hilarity ensued. In a video shared to Goop's TikTok account on April 4, 2021, which showed Paltrow doing her morning routine, Martin appeared in the upper right-hand corner of the screen, offering some amusing commentary while poking fun at her famous mother. "And she eats nothing except for dates and almond butter, so she will have that," Martin explained amid her mother's routine. "I suppose the Goop Glow is a part of her cleanse, which she's been on since... the day I was born, apparently."
Martin continued her commentary as Paltrow moved from a cozy sofa into her luxurious bathroom. "It's 8 a.m., and she's been doing this since 7 a.m.," she quipped. "She just prances around the bathroom, putting on her millions of Goop Glow products for her glowing skin." As Paltrow moved to her laptop, Martin continued to detail each aspect, holding absolutely nothing back. "Then she gets to work, making some more vagina eggs," she shared with her audience. "And candles, also vagina candles, and vagina perfumes. Just everything vagina." 
Paltrow did her best with a witty caption to describe her daughter's commentary, sharing, "When you get roasted by your gen z daughter..." We hope we see more of this duo's antics with time because they are just pure entertainment.