The Real Reason Prince William Is Reeling Over Prince Harry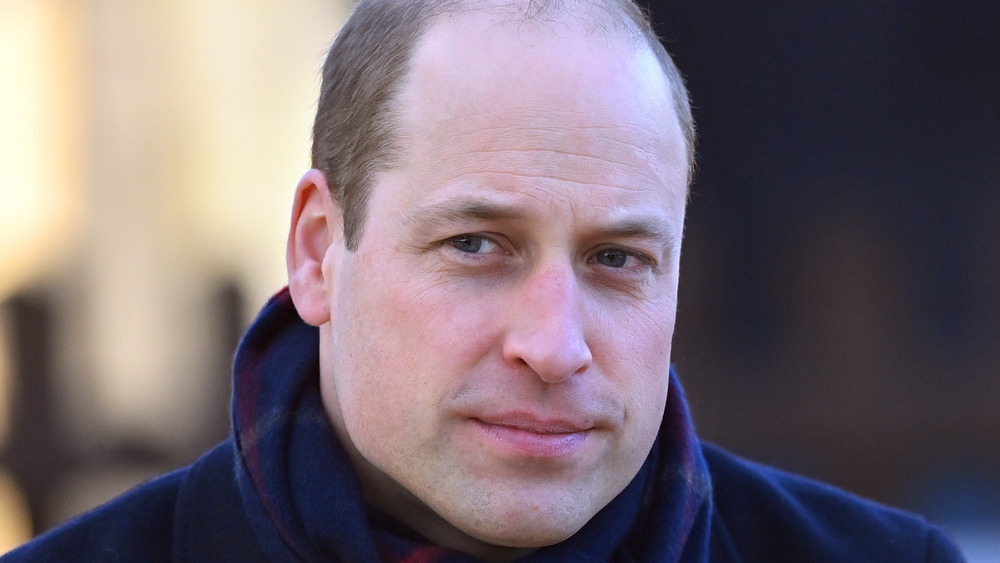 Pool/max Mumby/Getty Images
To think, Prince William and Prince Harry were reportedly this close to making amends in January of 2021. An Us Weekly insider claimed the two estranged princes had plans on the horizon to see more of one another — after Harry confirmed to ITV in 2019 that they had gone their "different paths." According to the Us Weekly royal source, the plan was for the brothers to visit each other in their respective homes sometime in 2021. But then came Oprah Winfrey's March 2021 interview of Harry and wife Meghan Markle. Harry even echoed his 2019 sentiments regarding William to Oprah, saying, "I love William to bits, he's my brother. We've been through hell together, we have a shared experience, but we were on different paths" (per the Daily Mail).
On March 16, 2021, broadcaster Gayle King disclosed on CBS This Morning (via Us Weekly) that Harry and William — who had just been announced to make a public appearance together in July 2021 — have privately spoken since that fateful interview. "Well, I'm not trying to break news," King shared. "But I did actually call them to see how they were feeling, and it's true, Harry has talked to his brother and he has talked to his father too." Let's just say those conversations went, according to King, about as well as most would have expected. Now, more information about William's reaction to Harry's revelation about those phone calls is coming to light.
Prince William couldn't believe Prince Harry shared details of their private chat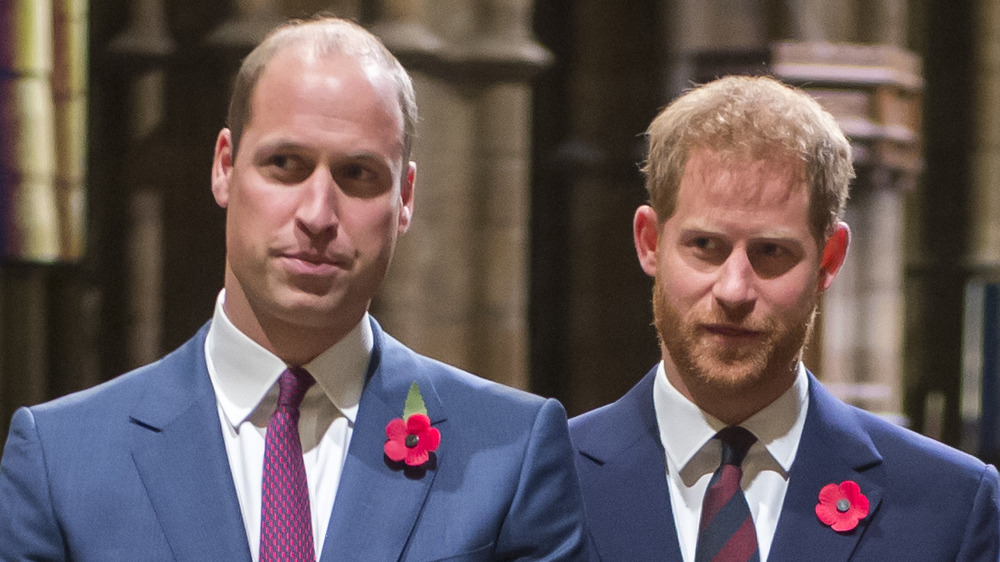 Wpa Pool/Getty Images
According to Gayle King, Prince Harry's conversations with brother Prince William and father Prince Charles (with whom he also has strained relations) following his March 2021 bombshell-laden interview were "not productive," per Us Weekly. Though the three were allegedly "glad they at least started a conversation," according to King, things took yet another turn when the outlet reported in April 2021 that William was shaken that Harry shared details of this conversation with King. Per an insider, William called Harry's disclosure of their intimate verbal exchange a "cheap shot." The source went on to add that William is allegedly reluctant to speak again with Harry via phone in the near future, as "he's putting himself at risk of the same thing happening again."
Perhaps another angle to all this royal drama is Harry's allegedly stubborn nature, claimed this insider. As the source told Us Weekly, the younger of the two brothers won't stop pressing matters until his family apologizes directly to him and wife Meghan Markle. "The problem with Harry is that he's hooked on being right and ... he won't back down," the source elaborated.
Ah, the difference one interview can make. According to another Us Weekly source, the two princes had vowed just two months ago to "not to let things get this out of hand in the future" in their divergent paths in life. We'll have to see how their upcoming joint appearance goes.