Hailey Bieber's Comments On Kendall Jenner's Dress Are Causing A Stir. How Is Selena Gomez Involved?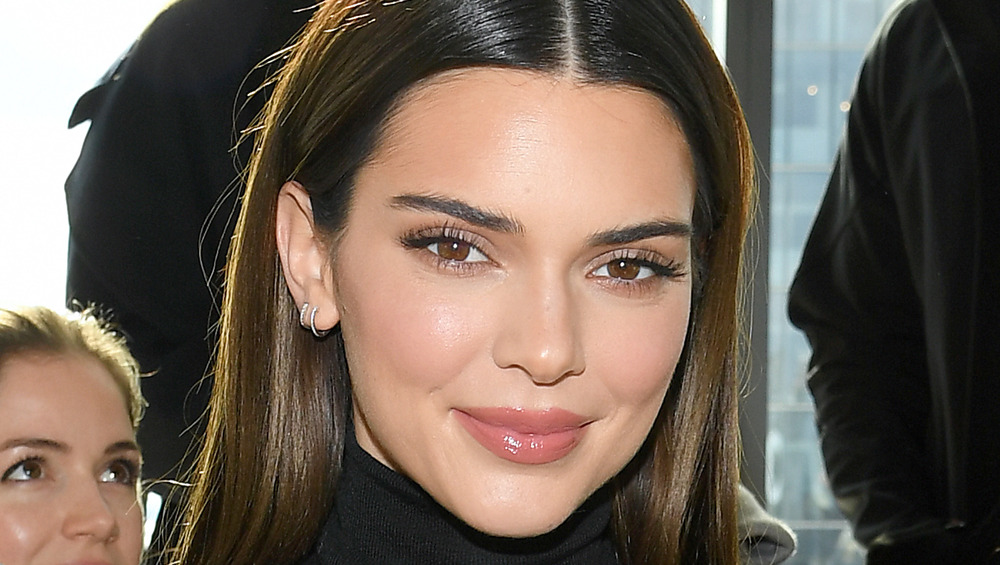 Dimitrios Kambouris/Getty Images
Many people celebrated Easter on April 4, 2021, and celebrities were no exception. Some of the biggest stars in Hollywood flocked to Instagram to show off their Sunday attire, with plenty of celebs also opting for small, low-key celebrations with friends and family. One of these stars was none other than Kendall Jenner, who, like her famous Kardashian-Jenner family, tends to go all-out when it comes to holidays.
Though we don't know (yet) if the Kardashian family had a get-together for Easter, we do know that Kendall still got dressed up and posed for some pics in celebration of the holiday. In an Instagram post, Kendall shared some shots of herself in a light pink, floral dress and brown cowboy boots. In the pictures, Kendall frolicked around outside and even holds a chicken in one of them. 
At first glance, the pictures simply show an elegant-looking Kendall enjoying her Sunday in a gorgeous dress. To eagle-eyed fans, however, there was something special about the dress: Selena Gomez wore the exact same one for her "De Una Vez" music video, and even posted a video of herself wearing the dress in January 2021. While this normally wouldn't be too news-worthy of an occurrence, Hailey Bieber's comment on Kendall's pic is causing a stir. Keep reading to learn why.
Fans of Selena Gomez are calling out Hailey Bieber's comment on Kendall Jenner's dress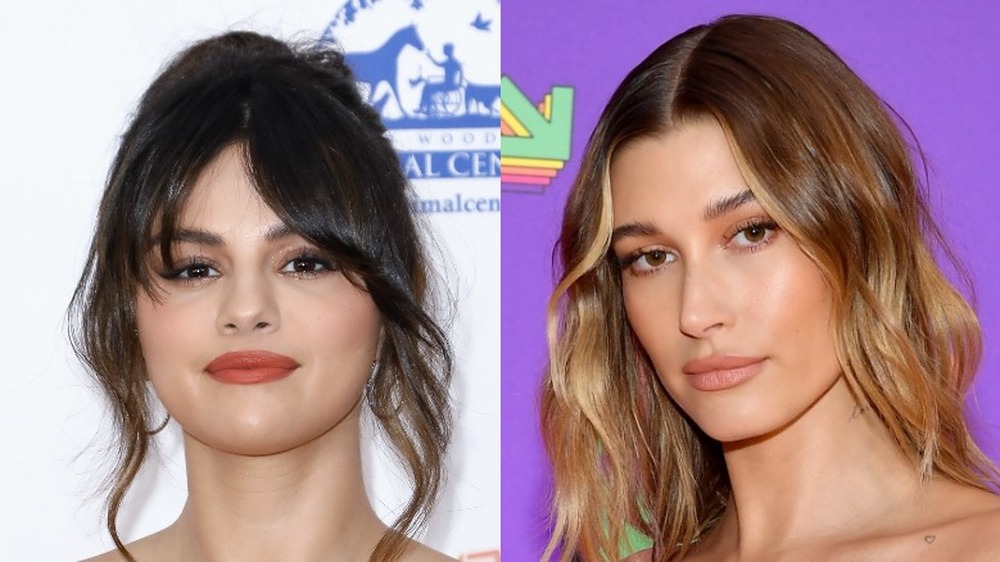 Getty
On April 4, 2021, Kendall Jenner posted a photoset on Instagram of herself outdoors, wearing a pink floral dress. One of Kendall's close friends, Hailey Bieber, commented on the post, writing, "my little Easter chicken lady," along with a cry-face and heart-eyes emoji. A friend comments on another friend's Easter post — seems simple enough, right?
As it turns out, there's much more drama to it! According to Page Six, the dress that Kendall wore was by designer Rodarte, and the model was not the first one to flaunt it. In January 2021, Selena Gomez wore the same exact dress in her "De Una Vez" music video, and many fans were quick to point it out. Where does the drama come in? Well, Gomez is the very famous ex-girlfriend of Justin Bieber, who is currently married to Hailey. There was quite a bit of drama between Gomez and Justin, and Hailey has certainly faced her fair share of criticism from fans of the former couple.
Because Hailey commented on Kendall's post, fans have been bombarding her with comments like "Selena wore it better," saying "stream De Una Vez," and, "i'm a fan of both selena and hailey but what kendall did was shady." Neither Hailey, Kendall, nor Gomez have addressed the dress drama yet, and something tells us that they'll probably just let this one slide!