Hailey Bieber Opens Up About The Impact Social Media Has On Her Mental Health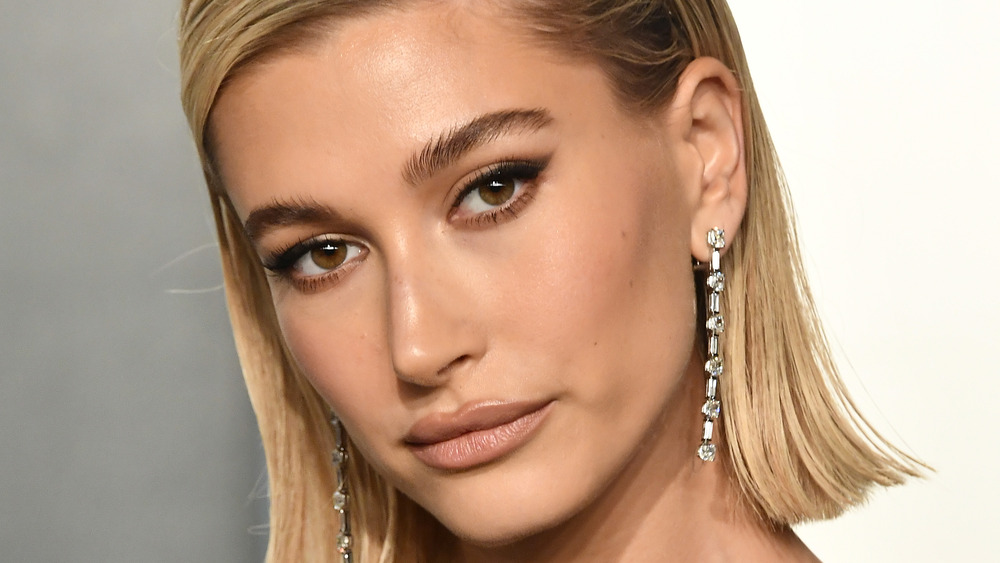 Frazer Harrison/Getty Images
Hailey Bieber is seemingly taking a page out of husband Justin Bieber's book, being incredibly vulnerable, open, and honest in a March 2021 interview. As fans know, Justin has been very vocal about his mental health. The singer's 2021 album Justice includes a few songs centered around his marriage to Hailey. One track in particular, "Unstable," details some of his insecurities after the pair tied the knot in 2018. 
Justin shared that he needed to work on "forgiveness" and "jealousy" on the Facebook Watch series The Biebers on Watch (via US Weekly). "Sometimes I think I overthink / And I start to feel anxiety / There were times I couldn't even breathe / But you never once abandoned me," the song goes (via Genius). Of course, he was singing about his beloved wife who has been with him through it all. 
In addition to writing about their relationship in music, the Biebers also see a therapist to get a third-party view. "I'm not saying it's this easy-peasy thing that doesn't take work. We talk to a therapist. We do what we have to do," Hailey told Elle in March 2021. And while Justin revealed he ditched his cell phone to relieve some of the stress in his life, Hailey took another measure to deal with her anxiety — deleting her Twitter account. 
Keep scrolling to find out why the model thought it was necessary to erase the social media page.
The real reason Hailey Bieber deleted Twitter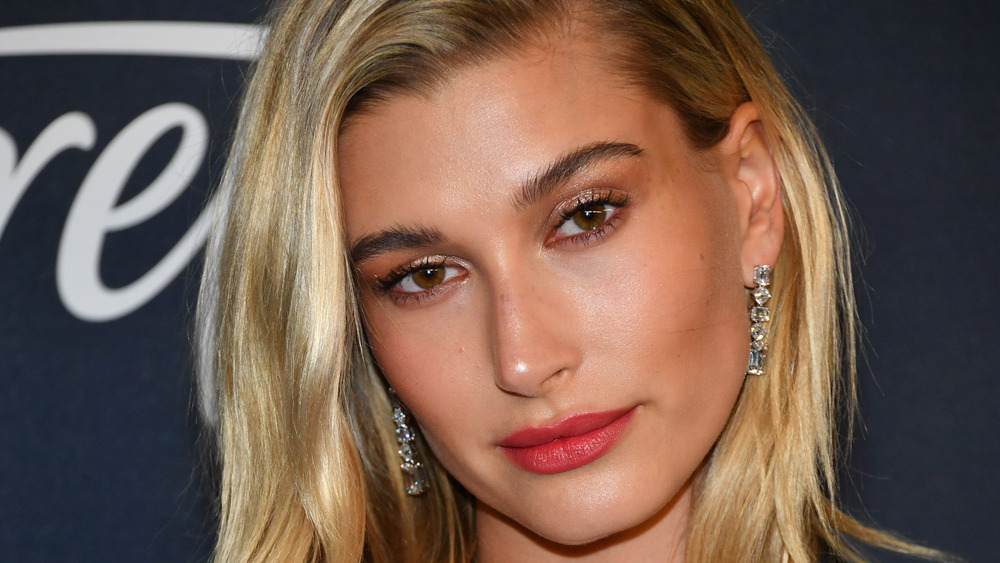 Amy Sussman/Getty Images
Hailey Bieber is spilling even more tea on her social media cleanse. On March 31, 2021, the model filmed a YouTube video where she talked with Dr. Jess Clemons about social media and how it's caused her a great deal of anxiety. "I'm 24 now, but I think about how when I was younger, especially when I was a younger teenager, how it would have affected me to been a part of the way social media is today and what that does maybe for brain development and what it can do to someone's anxiety," Hailey shared.
Dr. Clemons agreed, saying that there needs to be more talk about social media's mental health impact, noting that females are especially vulnerable. Hailey agreed. "I think over the last 2 and half years for myself it — after getting married especially — it really opened me up to this new kind of level of attention," Hailey shared while specifically pointing out the comparisons to Justin Bieber's ex, Selena Gomez. 
Now, the model stays off Instagram Monday through Friday as a cleanse. She's also deleted her Twitter account altogether, calling it a "toxic environment." "The thought of even opening the app gives me so much bad anxiety that I feel like I'm going to throw up," the model shared. "So I got rid of that because I was just like it just needs to go, it needs to just not be part of my life." Good for you, girl! 

If you or someone you know is struggling with mental health, please contact the Crisis Text Line by texting HOME to 741741, or call the National Alliance on Mental Illness Helpline at 1-800-950-NAMI (6264).