The Real Reason Justin Bieber Doesn't Have A Cellphone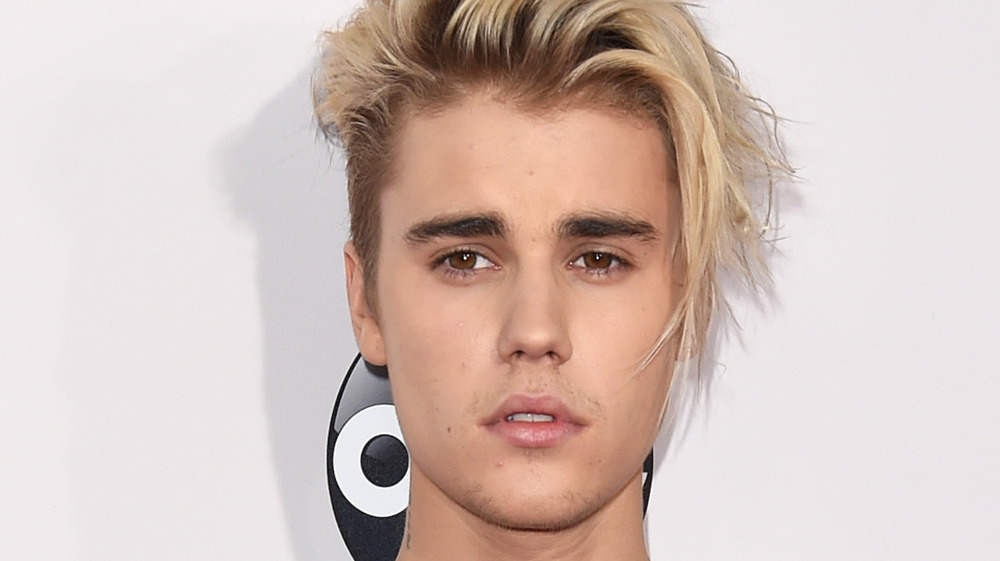 Jason Merritt/term/Getty Images
Justin Bieber is one of the most successful artists in recent memory, but that doesn't mean that he currently owns a cellphone. The pop star has been the subject of many headlines for plenty of other surprising reasons in recent memory: Consider the time in March 2013 when he had his pet monkey (yes, monkey) confiscated by German customs officials, or the time he, as the Los Angeles Times reported, shelled out $80,000 to his former neighbor after egging their home in 2014. But with age, the singer has settled down, and nowadays? The big headlines are about relationship updates: He wed model Hailey Baldwin in a New York City courthouse in 2018, and the Biebers then got married again in 2019 at a lavish ceremony in Palmetto Bluff, South Carolina.
In a March 2021 Billboard interview, Bieber shared that he loves married life and work, and he doesn't have time for much else. He's gearing up to drop his sixth album, Justice, and he's been enjoying the ride. So why did Bieber feel the need to ditch his cellphone? Keep scrolling to find out.
Why did Justin Bieber ditch his phone?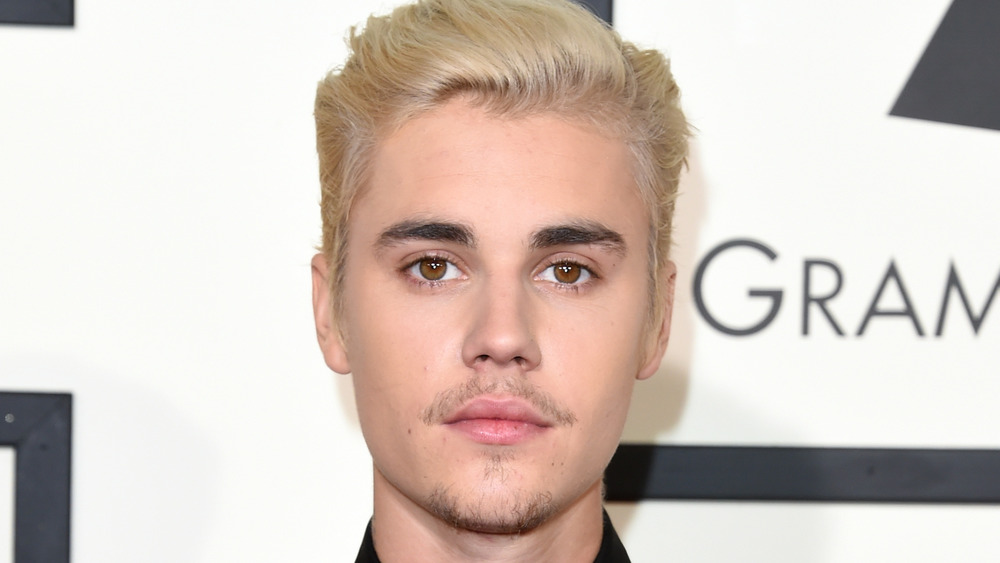 Jason Merritt/term/Getty Images
While most people feel an overwhelming sense of panic from being disconnected from their cellphone, Justin Bieber says he feels more refreshed. In his Billboard interview, he said he now uses his iPad to stay in touch with his team, rather than a cellphone. Incredibly, it has been working out really well for him. "I definitely learned how to have boundaries, and I just don't feel like I owe anybody anything," he shared of his decision to ditch his phone. "That has helped me to be able to just say no and just be firm in it and know that my heart [wants] to help people, but I can't do everything. I want to sometimes, but it's just not sustainable."
The "Sorry" singer, who has openly struggled with anxiety and depression, also reflected on his "harder times" in the spotlight. "I can talk about that part of my life and not feel like, 'Oh, man. I was such a bad person,' because I'm not that person anymore," he shared. "I also have done the work to know why I was making those decisions. I know where that pain was coming from, that caused me to act the way I was acting."
Bieber's new album will be available on March 19, 2021.

If you or someone you know is struggling with mental health, please contact the Crisis Text Line by texting HOME to 741741, or call the National Alliance on Mental Illness Helpline at 1-800-950-NAMI (6264).