The Truth About Kaley Cuoco And Plastic Surgery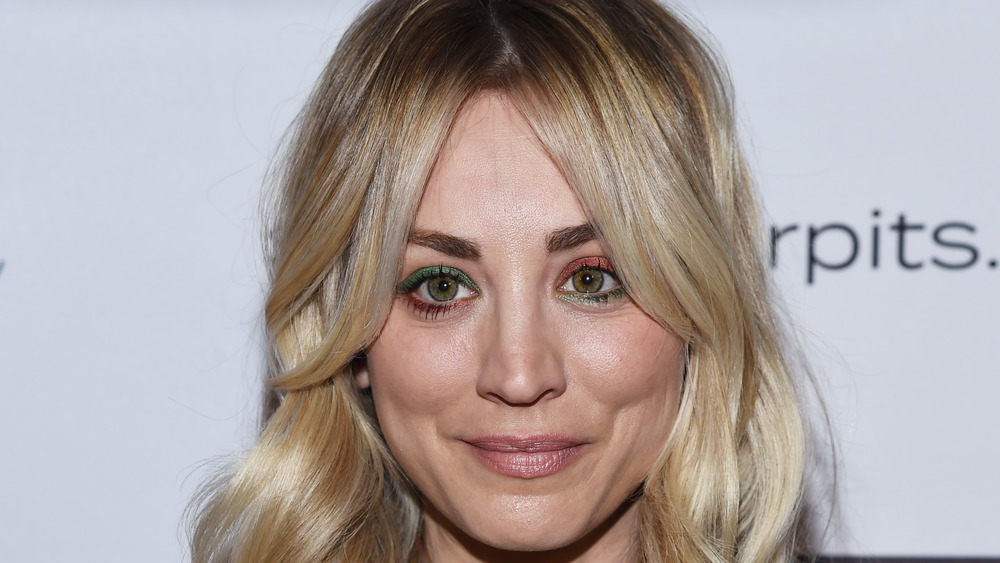 Amanda Edwards/Getty Images
Actor Kaley Cuoco has never been shy about telling it how it is. That's why it's no surprise that The Flight Attendant star is one of the few people in Hollywood who has not only been open about getting plastic surgery, but she doesn't apologize for it either.
The Big Bang Theory actor told Cosmopolitan in 2014 that getting breast implants when she was just 18 years old is still the "best decision" she ever made. Cuoco reiterated that sentiment to Women's Health two years later, telling the magazine not only about the decision to get breast implants, but also casually revealing that she's had other plastic surgeries done as well. She dished, "years ago, I had my nose done. And my boobs—best thing I ever did."
The wife of Karl Cook continued to spill on the work she had done, something most stars would never imagine doing. Cuoco revealed that she also took care of something that was just bothering her adding, "recently I had a filler in a line in my neck I've had since I was 12." In talking openly about changes she made to her body, The Wedding Ringer actor's message is clear — plastic surgery is nothing to be ashamed of!
Kaley Cuoco's not ashamed of going under the knife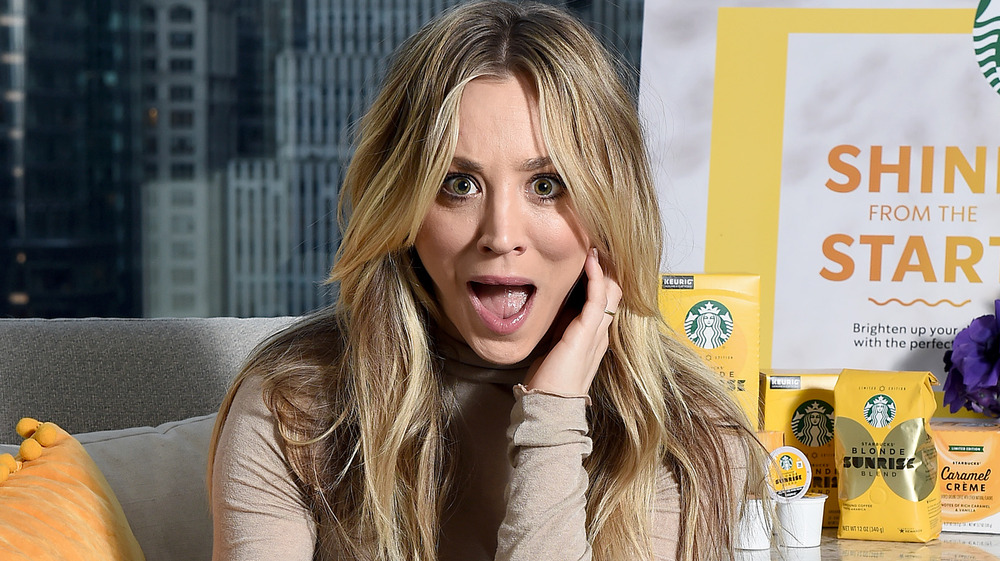 Ilya S. Savenok/Getty Images
8 Simple Rules alum Kaley Cuoco has not only been open about going under the knife, she also doesn't feel that wanting to look your best self is something to feel bad about. She explained to Women's Health, "as much as you want to love your inner self...I'm sorry, you also want to look good." She made it clear though that the decision to undergo plastic surgery should be one you make for yourself only adding, "I don't think you should do it for a man or anyone else, but if it makes you feel confident, that's amazing."
Yet the Harley Quinn actor doesn't just rely on plastic surgery to look her best. She also works out hard, crediting SoulCycle and particularly yoga sculpt for her fit body. She revealed to Women's Health, "When I found CorePower Yoga, and it's a million degrees in there — in my head, I've lost 10 pounds after every class."
She also makes eating healthy part of her routine with room for some occasional splurges. The equestrian explained bluntly, "Bottom line is, you know, I'm not 21 anymore. It used to be so easy, I didn't have to do as much." She continued "now, it's part of my day—working out is part of my day, eating right is part of my day." Leave it Cuoco to break it down simply — plastic surgery is OK if that's your thing but you still have to put the work in!