The True Story Of How Brianne Howey Met Her Fiance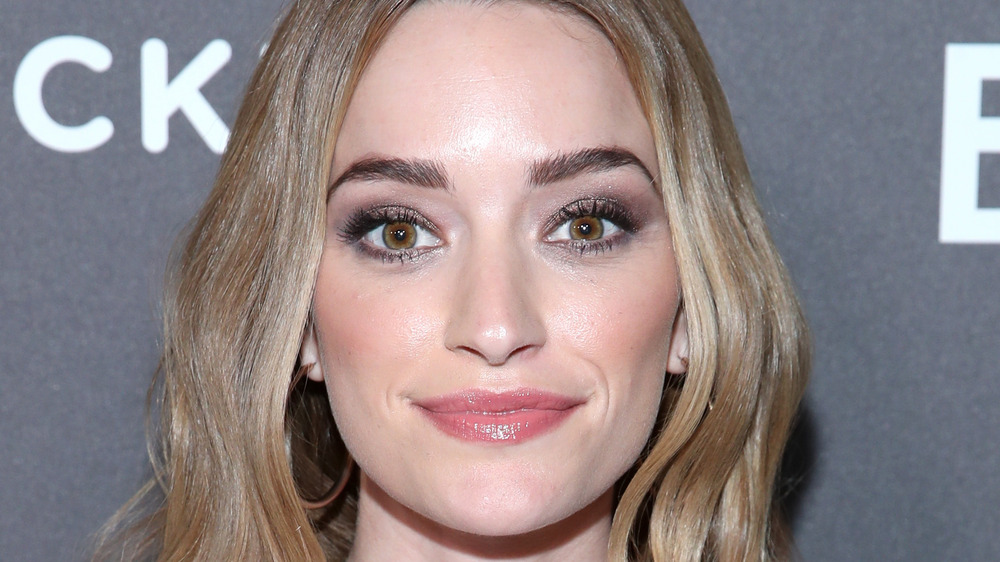 Randy Shropshire/Getty Images
Brianne Howey's role in the Netflix drama Ginny & Georgia is drawing a lot of attention for all the right reasons. The show stayed on Netflix's Top 10 list for nearly six weeks after its release, and fans cannot seem to get enough of the mother-daughter drama, with some even deeming it as Gilmore Girls, but with a "dark twist."
Howey, 31, plays the role of a mother who, along with her daughter, decides to embark on a new life in a small town. However, this is not the first time that she has been seen on the big screen. Her big break came in 2014, when she bagged a role in Horrible Bosses 2. Howey has also starred in several TV shows, including I Live With Models and Twisted Tales. Before playing Georgia's role in the hit Netflix show, Howey also made appearances in Plus One, The Exorcist, and The Passage.
Howey, who started acting as a hobby, has now found much success in her roles. The way she has landed one opportunity after another seems remarkable. But that's not all — the events of her personal life, including how she met her future husband, are interesting too.
So Brianne Howey walks into a bar...
Dia Dipasupil/Getty Images
Brianne Howey met her fiance Matt Ziering five years ago at a Los Angeles bar, and it was no an ordinary meeting. According to Los Angeles Magazine, they ran into each other three nights in a row at different establishments across Los Angeles.
When Howey met Ziering for the first time, she was out with her friends while he was celebrating after taking the bar exam. After dating for around five years, the two had decided to get married in 2020, but then the pandemic happened, and they had to postpone their plan. Even though the lovebirds couldn't manage to tie the knot, something good did come out of the wait. "We couldn't get married in 2020 but we did get a dog," Howey told LAmag. The dog — an Australian Shepherd named Bodie — was adopted in March 2020. 
Bodie now seems to be a bundle of joy for the duo. Howey even took to Instagram to express what the puppy meant to her. "Bodie boy you opened up a whole new space in my heart and brought more joy, parkour, sticks and rocks to the last year then [sic] I ever could have imagined!" she wrote in January 2021.
The two now plan to get married in 2021 once the pandemic eases out. Fingers crossed!