Who Is The Actor That Plays Miss Rhode Island In Miss Congeniality?
Miss Congeniality is one of the most iconic comedies of the early '00s. The talented cast includes Sandra Bullock as a tomboy FBI agent, Michael Caine as a veteran pageant coach, and Candice Bergen as a terrifying former beauty queen.
But some of the film's best lines went to Heather Burns, who won hearts as the naive Miss Rhode Island. Her character Cheryl made a lasting impression, and Burns went on to also appear in the sequel, Miss Congeniality 2: Armed and Fabulous.
Born in Chicago, the actor's path into romantic comedies first began when she stumbled into a giant smash hit straight out of college. In Nora Ephron's You've Got Mail, Burns played Christina Plutzker, an acerbic employee at the bookstore owned by Meg Ryan's character.
"I just went on a general call," Burns later told Refinery 29. "I was just starting out, and then I got called back to meet with Nora. I've never had an audition like that. She pulled up a chair right in front of my face and read with me, about maybe a foot and a half away from me. And that was it! I got the part, and it was the first film I'd done out of school."
Burns also revealed that she and her fellow actors, including Meg Ryan, really did work at a bookstore for a week. "We rehearsed, we improvised," she recalled, explaining that Ephron "really worked on fostering a sense of us having relationships before we went in."
Heather Burns still gets recognized for this iconic line from Miss Congeniality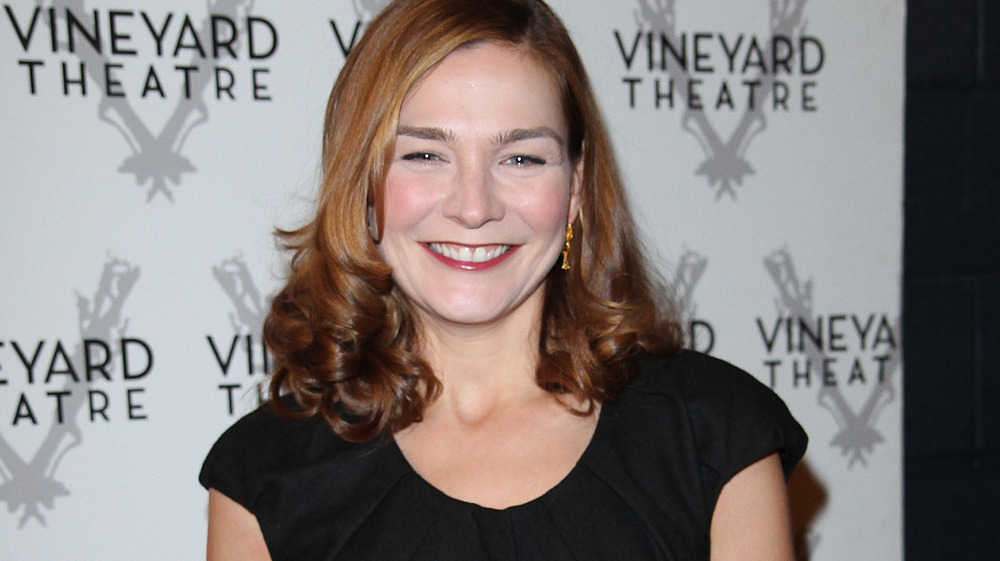 Taylor Hill/Getty Images
In 2000, Heather Burns worked with Sandra Bullock on Miss Congeniality. As well as bringing her sharp comedic timing to the role, Burns actually learned how to twirl batons, per BuzzFeed, even if a stunt double took over once they were set on fire.
She was also given an iconic line: when asked about her "perfect date," the character Cheryl replies, "I would have to say April 25th, because it's not too hot, not too cold — all you need is a light jacket." And Burns still hasn't gotten tired of the joke.
"It's kind of like a second birthday," the actor told The Morning Show. "I get free coffee, people call me, I'll walk around town and people will say, 'Happy April 25th,'" she shared. "It's a really nice day for me."
After the film's success, Burns went on to have roles in films like Two Weeks' Notice, Bewitched, and Manchester by the Sea. And in 2012, she married the actor Ajay Naidu, best-known for the comedy Office Space, according to People. The pair now have a child together.
In 2020, she received praise for her performance alongside Gwyneth Paltrow in the Netflix series The Politician. Vulture declared that Burns "steals the episode" with her "divine" comic turn, adding that her character demonstrates "the power of an expert line reading." "The part is so funny," Burns told The Morning Show, adding that she "had a blast."