How Lupita Nyong'o Feels About Making Black Panther 2 Without Chadwick Boseman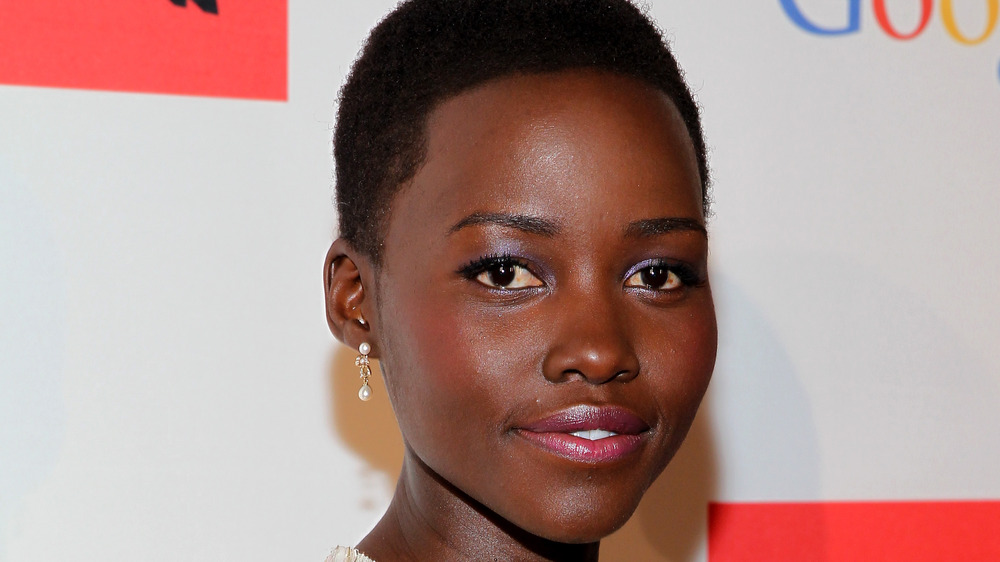 Paul Morigi/Getty Images
Chadwick Boseman's tragic early death in 2020 was a shock to many, especially as the actor seemed to be on the verge of many more successful projects, including the sequel to his Marvel hit Black Panther. Now, co-star Lupita Nyong'o has opened up about how it feels for the franchise to move forward without Boseman's "leadership" and "compassion."
After Boseman's death was first announced, Nyong'o responded with a heartfelt tribute on Twitter, in which she called the news as "a punch to my gut every morning" and described the experience of working with him. "He cared so deeply about humanity, about Black people, about his people," she wrote. "We are all charged by his work as a result, by his presence in our lives. His power lives on and will reverberate for generations to come."
Black Panther director Ryan Coogler echoed her sentiments recently when he told The Hollywood Reporter that he missed the actor "in every way that you could miss somebody, as a friend, as a collaborator." He also admitted that it was "difficult" to think of Black Panther 2 without Boseman, but added, "You've got to keep going when you lose loved ones. I know Chad wouldn't have wanted us to stop. He was somebody who was so about the collective."
"On that set, he was all about everybody else," Coogler continued. "So it would be harder for me to stop. Truthfully. I'd feel him yelling at me, like, 'What are you doing?' So you keep going."
Lupita Nyong'o still finds it "hard" to think about Chadwick Boseman "in the past tense"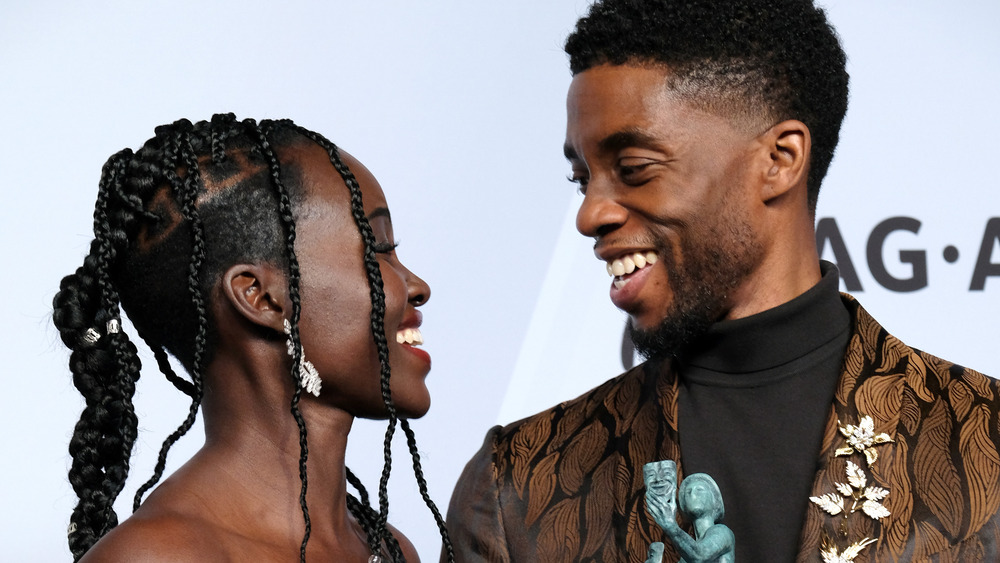 Sarah Morris/Getty Images
When Ellen DeGeneres asked Lupita Nyong'o what she missed most about Chadwick Boseman, the actor admitted that it was "still so hard" to come to terms with Boseman's death.
Nyong'o then praised the "leadership" that he showed while filming Black Panther. "He led the movie with such compassion and just presence," she revealed. "When Chadwick came on set, he was present and he brought his entire being to that movie and he was just so humble as well, you know. That leadership will be missed."
"He was my friend and so it's hard to think of him in the past tense still," the 12 Years a Slave star continued. "But I do know for certain that he would want us to do this and I feel that what [director] Ryan Coogler has planned very much honors him and his legacy."
Nyong'o added that she feels "good about going back," despite the significant absence of Boseman.