How Dave Grohl Struggled After Kurt Cobain's Death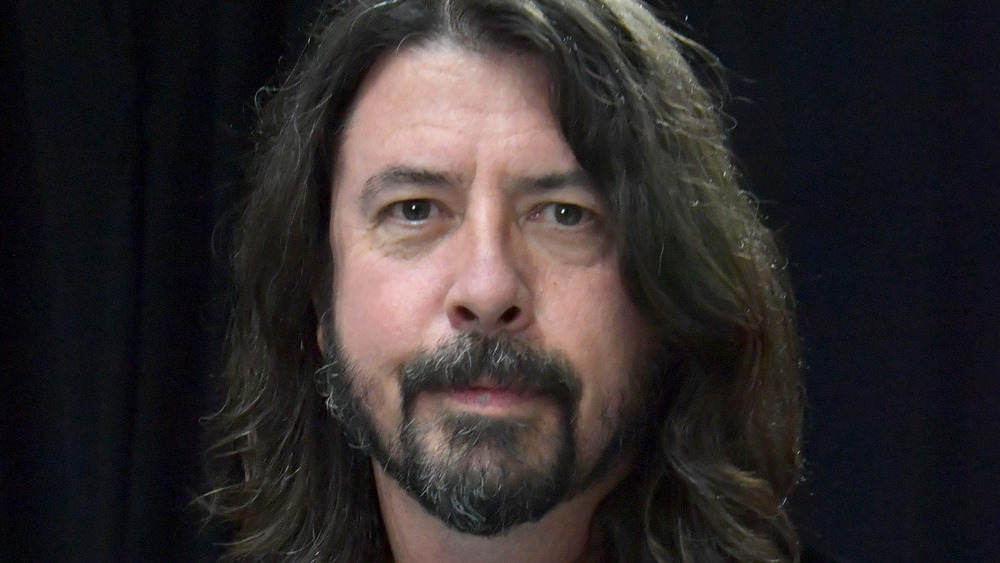 Lester Cohen/Getty Images
The following article includes references to suicide.
Foo Fighters frontman Dave Grohl has opened up about the death of his friend and Nirvana bandmate Kurt Cobain. Grohl joined the grunge band in 1990 as their drummer, and the new lineup found immense success with records Nevermind and In Utero. In 1994, Cobain died by suicide.
On a recent episode of BBC Two's Reel Stories, Grohl reflected upon Cobain's death.  "I didn't really have a plan," he said (via Ultimate Classic Rock). "When everything's sort of turned upside down and shaken up like that, you just wake up everyday thinking, 'Who am I, where am I, what am I doing?'" He elaborated more on how he felt about Cobain being gone in particular, saying "I remember the day after Kurt died, how strange it felt to wake up knowing he wasn't with us anymore and that I had another day. Like, okay, so what am I going to do with today?"
The songwriter also touched on how difficult it was for him to just continue on with day to day life. "Meaning like, 'I have to make a pot of coffee and this is my first pot of coffee since Kurt's gone,'" Grohl shared. "'I have to go upstairs and get dressed. This is the first thing I'll wear since Kurt has been gone.' It goes like that." It seems like for Grohl that the whole period following Cobain's death was a blur. "I honestly don't know what I did. It was months and months and months," he revealed.
Dave Grohl still deals with the loss of Kurt Cobain today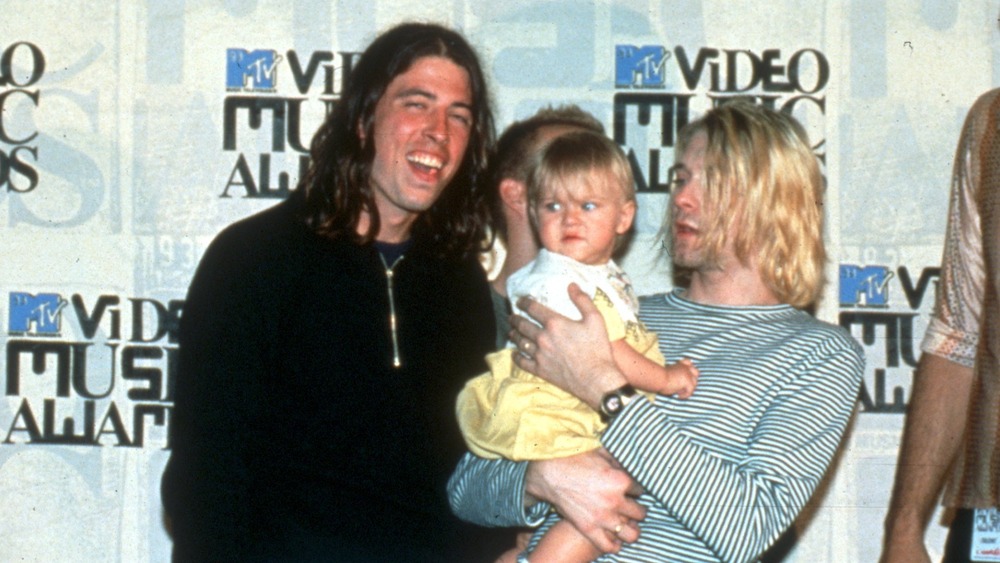 Anna Krajec/Getty Images
Former Nirvana drummer Dave Grohl eventually moved on to front his own band after struggling with the death of his friend Kurt Cobain. While the Foo Fighters eventually found great success, Grohl said on BBC Two's Reel Stories that he felt self-conscious about his new musical endeavor at first (via Ultimate Classic Rock). "Like, 'I know I don't sound good, but how do I look? How do I hold my guitar?'" he recalled asking himself. "I wasn't ever in the moment, I was just so afraid." Grohl was able to get over that so he would no longer be "wasting this moment on being nervous, or scared."
The guitarist also shared that it was writing songs with the Foo Fighters was a big help. He told the Independent, "It was just something to look forward to. I'm a hopeful person and I need a reason to get up and get excited each morning. I had no idea that would turn into a quarter of a century of a career." 
In the same Independent interview, Grohl said that he has a recurring dream about his Nirvana days. "They always give me this initial burst of happiness and joy, because Kurt is always in them," he said."It's like: 'Oh! he's still alive!'...Just that lovely feeling. Then it all goes wrong when we go on stage." Even with the passing of time, Cobain's death will always be something Grohl will carry with him.
If you or someone you know is having suicidal thoughts, please call the National Suicide Prevention Lifeline at 1-800-273-TALK (8255) or text HOME to the Crisis Text Line at 741741.