What Rege-Jean Page Just Said About Being The Next James Bond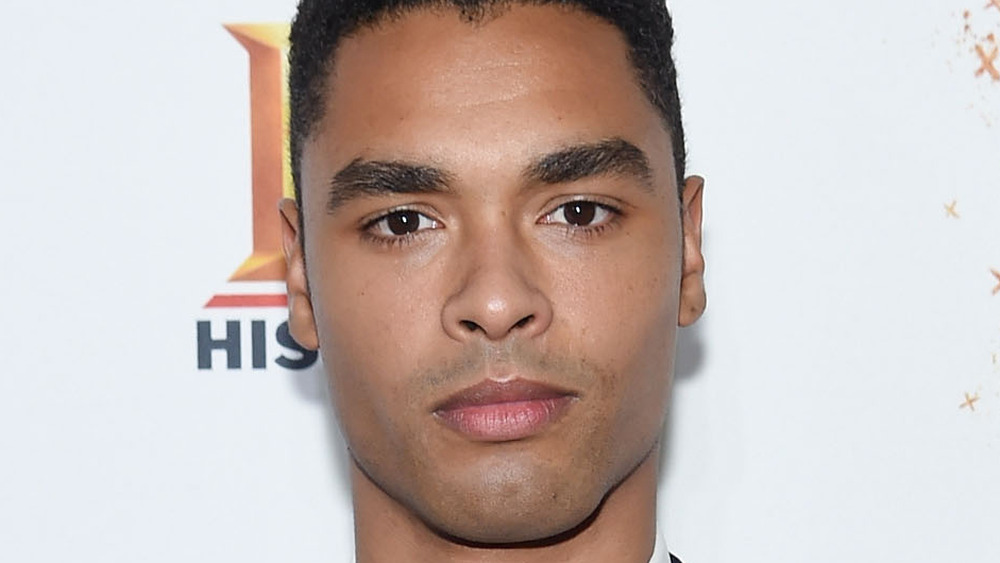 Jamie Mccarthy/Getty Images
Bridgerton fans clutched their pearls when they learned that breakout star and heartthrob Regé-Jean Page would not be reprising his role as the Duke of Hastings for season 2. Page told Variety that he had only ever had a contract for one season, so it was not behind-the-scenes drama that led to his departure. The duke's story had a "beginning, middle, end," the actor said in his statement. "I get to come in, I get to contribute my bit and then the Bridgerton family rolls on," he said.
While that may be heartbreaking for fans, there are new rumors afoot that Page might be joining another cinematic family — actors who have played (or at least been asked to play) James Bond, international spy. Page has already chimed in on how he feels about the speculation, and Bridgerton fans might want to brace themselves because his response is far from enthusiastic. 
Page thinks it's amusing to even be considered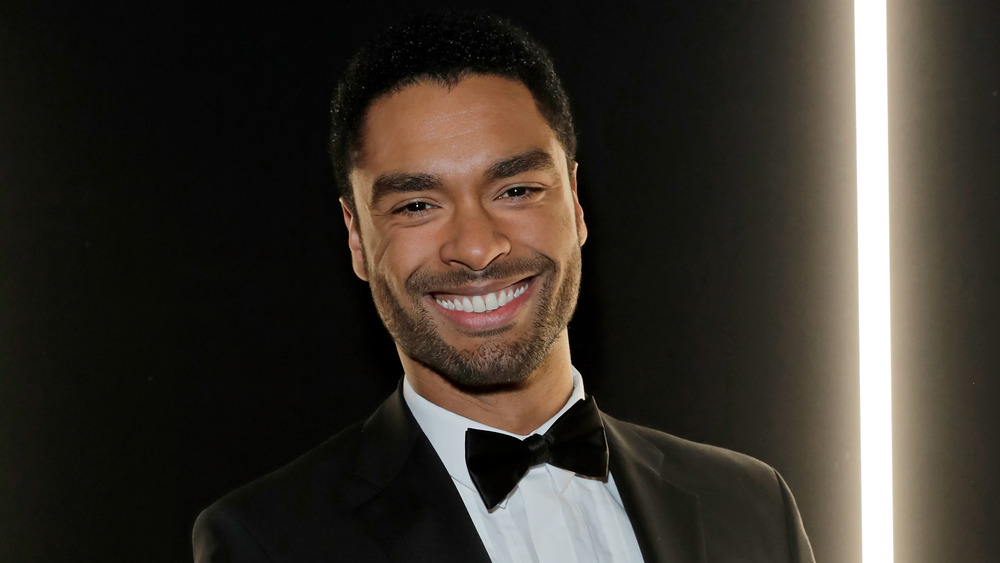 David M. Benett/Getty Images
Regé-Jean Page told The Mirror that he was flattered that people thought he could be tapped to play James Bond, but he wasn't getting fitted for a designer suit just yet. "Ah, the B word. I think that if you are British and you do anything of note, that other people take notice of, then people will start talking about that," Page quipped. "I think that's fairly normal and I'm flattered to be in the category of Brits that people have noticed."
In a rather Duke of Hastings sort of way, the 31-year-old actor joked that it was amusing that anyone would try to make plans in the middle of the global coronavirus pandemic. Still, he didn't say no, right? 
So at this point, it's only speculation. He joins the long list of Brits that fans want to take on the iconic 007 role — Idris Elba, Tom Hardy, Sam Heughan, Richard Madden, and Henry Cavill are all actors that bookmakers are betting on being asked to play Bond. The next Bond film is slated to be released in September 2021, starring Daniel Craig for the very last time, so it's not impossible that Page could be asked one day. Still, the actor seems to be extra picky about the roles he takes on. 
He turned down extra Bridgerton roles, too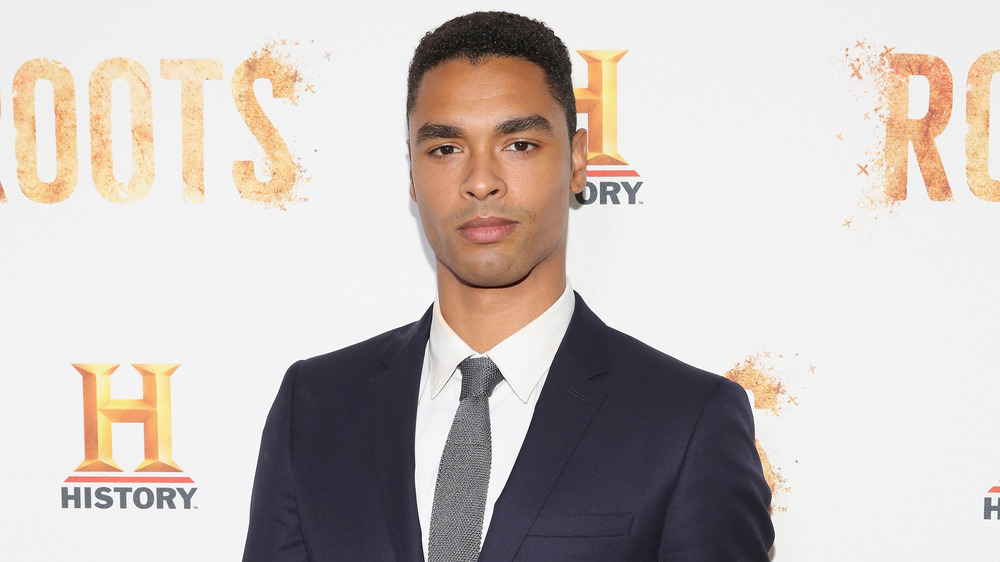 Robin Marchant/Getty Images
Although he initially only signed a contract for Bridgerton for one season, there was no reason that he couldn't have signed on to appear in Season 2 given how popular his character (and the show) was. According to a story in The Hollywood Reporter, producers did ask him to return for three to five episodes as a guest star. Despite being reportedly offered $50,000 for each appearance, Page still declined the offer. This tracks with the initial statement released by the show confirming his departure from the series. In Season 2, the Duke of Hastings and Daphne would be mere side characters as they show focused on her brother Anthony's quest for true love (or someone's hand in marriage — same thing when it comes to the ton). 
So maybe it wasn't just worth it for the actor to pop in and out, given that he's confirmed to be in a number of new projects like Netflix's The Gray Man and Paramount's Dungeons & Dragons. Leaving Bridgerton to flex his acting chops should be a good thing for Page, whether or not he plays Bond eventually or not.